Thanks to your generous support the organizations below recently received support from the Federal Association Annual Appeal.
Little Sisters of the Poor
Pittsburgh, PA
Together with a diverse network of collaborators, the Little Sisters of the Poor serve the elderly poor in over 30 countries around the world. Thanks to a grant from the Federal Association, the Pittsburgh region helped sustain their "Order of Malta Pharmacy Fund" to cover unfunded over-the-counter and prescription medicine for elderly poor in 2017.
Malta House of Care
Hartford, CT
Their mission is to provide free primary health care to the uninsured. They deliver that health care through operation of a mobile care vehicle that has a fixed schedule in four distinct neighborhoods across the City of Hartford. Coupled with coordinated communication efforts at schools, homeless shelters, parishes and churches, community outreach and ready access to those who are most in need is assured.
The Malta House of Care Mobile Medical Clinic has been key in responding to the plight of the uninsured in the Greater Hartford CT region for the past five years. Through a dedicated cadre of physician, nurse and non-medical volunteers, the Malta House of Care Mobile Medical Clinic has provided over 24,800 patient visits over that time period with 2,200 individuals identifying Malta House of Care as their only medical home.

Mission Helpers of the Sacred Heart
Towson, MD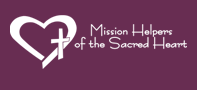 The Mission Helpers of the Sacred Heart are pastoral counselors, social workers, directors of religious education and leaders in the field of telecommunications and internet education. The Federal Association provided them a wheelchair van to transport disabled and infirm sisters.
St. Anne's Retirement Community
Lancaster, PA

St. Anne's Retirement Community is a non-profit, faith based continuing care retirement community.
St. Francis Home
Richmond, VA
The Diocese of Richmond runs St. Francis Home to serve the needs of seniors and disabled people with limited or no income. With a grant from the Federal Association, they were able to turn storage space into a chapel that can now be used for Mass for the residents and their guests.
St. Vincent Foundation
Jacksonville, FL
Provides in patient care for men and women who are poor and disabled and elderly with functional limitations or chronic health conditions with special facilities for suffers from Alzheimers and dementia.