Day of Reflection and Prison Ministry
DAY OF REFLECTION STRESSES BONDS BETWEEN THOSE IN AND OUT OF PRISON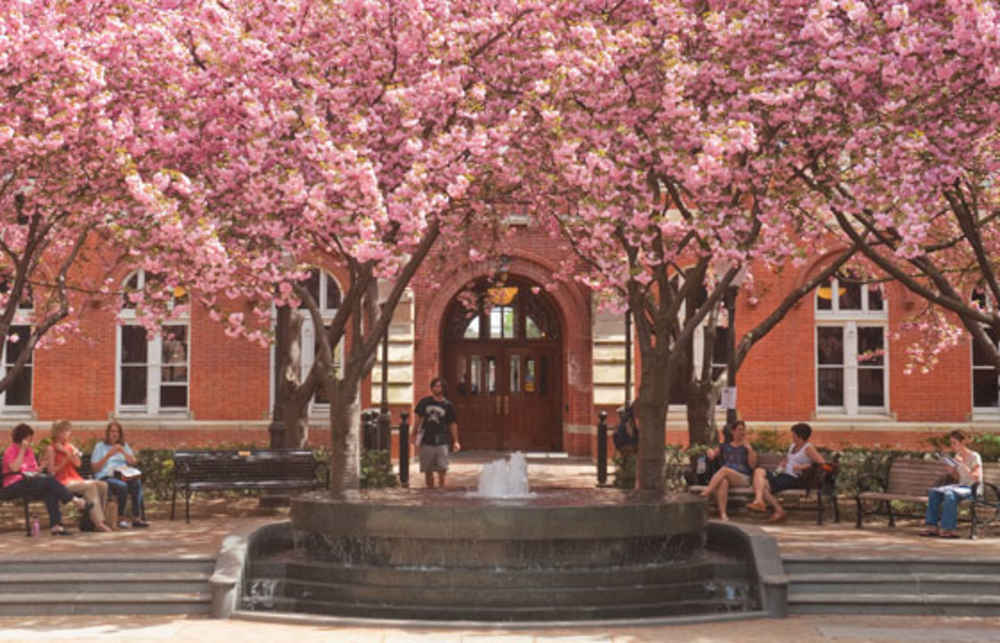 "Be mindful of those in prison as though you were in prison with them."
This verse from the Letter to the Hebrews set the theme as 50 members of the Order and friends attended the Federal Association's annual Spring Day of Reflection in Washington, DC, on Saturday, April 20. Speakers included Rev. Michael Bryant, founder of Prison Outreach Ministry; Dr. Janelle Goetcheus, Chief Medical Officer of Unity Healthcare, which provides care for the homeless and poor of Washington, DC ; and two special guests, Ms. Diane Twyman and Mr. Samuel Buggs, both ex-offenders.
Attendees reflected on how their own experiences of being restricted or confined by the circumstances of life can lead to a new understanding of the plight of the incarcerated and the obligations of Christians towards them.
Fr. Bryant urged attendees to open their minds. We often see the world through "lenses which cloud our vision," he explained. We erect "walls in our minds and hearts"---biases based on stereotypes, judgmental attitudes, rigid ideologies, etc.--as well as physical walls---prisons, geographical borders, separation barriers---which "keep others out of our lives." When that happens, he asked, "Who then becomes the prisoner?"
In the U.S. 2.4 million people are incarcerated---more than any other country. Some 70% of them struggle with substance abuse and addictions. About 19,000 persons are released from jail in Washington, DC, each year with just the clothes on their backs—regardless of the season---and $20.
The ex-offenders described their own experiences of being imprisoned and being released. Prisons, they said, are strictly about punishment and offer little rehabilitation. Skills learned there are useless in adjusting to the advanced society to which prisoners are released.
"Once you go into a prison situation," Mr. Buggs said, "you're alone. You are never the same. Your life changes forever." When a prisoner is released, Ms. Twyman said, "it seems as though there is no place to go, no one to support you, no resources to help."
Dr. Goetcheus, who has been working with ex-offenders for 30 years, asked, "Where is the hope?" Answering her own question, she said, " I see it every day."
Programs, such as the Unity Healthcare's Prisoner Re-Entry Center and its Christ House are places where ex-offenders can get the help they need to become productive members of society again. "They experience a resurrection, a new life, " Dr. Goetcheus said. "They begin to see themselves as God sees them—as children of God. They get a sense of being family, of having kin."
"We are all children of God," Dr. Goetcheus concluded. "Everybody is family." - Kathryn Abell, GCMG-Ob
Masses
The Association holds Masses—from the magnificent Investiture Mass held in Washington, D.C. to the smaller, monthly Masses held throughout the country. There are also Masses to celebrate, for instance, the Feast of St. John the Baptist or the Sanctity of Life or Masses held in memory of deceased members in November or in honor of the sick on the Feast of Our Lady of Lourdes. The hope is that our Knights and Dames will be celebrating the Mass, in robes, saying the same prayers at roughly the same time all over the country.
Retreats and Days of Reflection
Each year, hundreds of Knights, Dames, and candidates attend one of the weekend retreats held in various membership cities or the Day of Reflection—an annual mini-retreat. There are four weekend retreats and each includes daily Mass, opportunities for confession, presentations by the retreat director, and time set aside both for silent reflection and fellowship.
The Federal Association initiated the Day of Reflection series in 1999 at the Washington Theological Union. Typically this day-long "retreat" takes place surrounding the Day of Formation for candidates—since many members already are in town. There is a theme or topic selected to encourage members to think about and be able to respond to the complex questions of modernity and apply the precepts of their Catholic faith to such problems. Past topics have included: Spirituality in the Workplace, Marriage—a Call to Spiritual Growth, Social Justice and the Order of Malta, and The Order of Malta and Service to the Sick and the Poor.
Prison Ministry Committee
The Prison Ministry Committee was formed in response to the Grand Master's call for the three U.S. Association to work together on a joint project. Collins Whitfield and Mike McGarry were asked to serve as Co-chairs. After the development of an action plan, a committee was assembled comprised of members in 17 regions. The committee is enlisting members in every region.
The initial focus of the ministry was on the provision of Bibles and Prayer Cards to inmates and writing greeting cards to those who had been released. The scope of the ministry has now broadened to include writing pen pal letters to inmates and visiting inmates. Mentoring and provision care packages for recent releasees are just beginning to take shape.
To date, the committee has provided more than 1,000 English and Spanish Bibles to inmates, mailed greeting cards to nearly 40 inmates and releasees, corresponded as pen pals with 15 to 20 inmates, and sent 15 to 20 members to visit inmates. The committee is developing a prayer card and prayer book that will be distributed with the Bibles, as well as, a quarterly pamphlet "The Serving Brother" developed by the American Association and now funded by the three U.S. Associations.
The three U.S. prison ministry committees are working very well together. Recently Canada was added to the group and Cuba is considering joining.