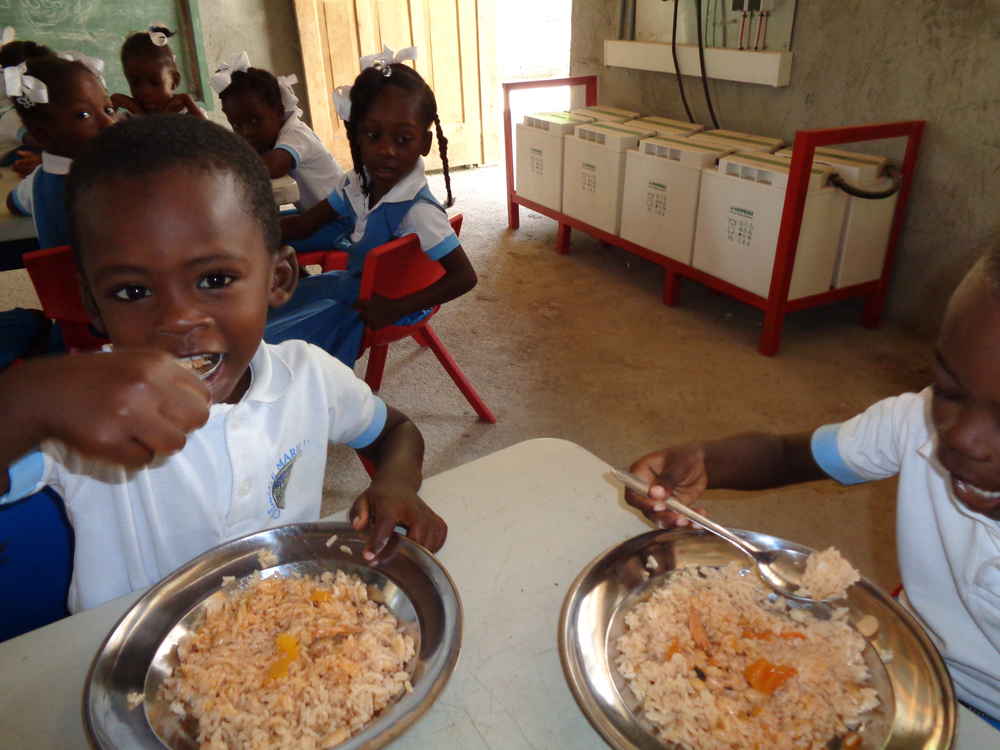 For the last 26 years the Order of Malta has been helping Hospital Sacre Coeur in Milot, Haiti by giving grants, assisting with organization and administration, sending doctors and other medical staff, and otherwise adopting this special hospital. Next to the hospital is Immaculate Conception parish. During a 2008 visit to Haiti, which included doctors, nurses and volunteers, the Rev. John Enzler, one of our magisterial chaplains, asked the pastor of Immaculate Conception what was the biggest need there. The answer was help to build a community center for the parish. Through the generosity of three parishes--Our Lady of Mercy, Blessed Sacrament, and Little Flower—a hurricane proof community center was built, completed and dedicated in 2014.
The parish center is now used for, among other purposes: 12 parish choirs, musical groups, adult ESL classes, Confirmation, marriage prep, parish celebrations, wedding receptions, and social events for the town. Several local businesses rent the hall within it as well. The current pastor has begun a preschool, grade school and high school in the center, serving about 300 registered students.
To give you a picture of the food needs in Haiti, currently 1 in 5 children there are malnourished, 1 in 10 are acutely malnourished, and 1 in 14 will die before reaching the age of 5. Many children in Haiti have one meal per day, some less. The effects of chronic and acute childhood malnutrition are lifelong: irreversible mental and physical disabilities and depressed immune systems, leaving them more susceptible to contracting diseases and increasing the probability of childhood death. Malnutrition at an early age leads to reduced development for a person's entire life. Of the nearly 10 million people living in Haiti more than a third are under the age of 14. Because of these shocking numbers, Our Lady of Mercy parish in Potomac, Maryland collects to provide a meal to the students during the school year. For many, this is their only daily meal. For 41cents per student, they receive a rice and beans meal. For the outreach to the entire Immaculate Conception School, $2,661.11 per month is needed.
Many of us help with Thanksgiving baskets to the poor and needy at this time of the year. At Our Lady of Mercy, we provide Thanksgiving baskets for the DC area but also collect money to feed the students at Immaculate Conception School in Milot. Please keep the children of Haiti in your prayers this Thanksgiving Season. And if you wish, contact www.CRUDEM.org to help the Haiti lunch program.