Masses of Anointing Celebrated Throughout the Federal Association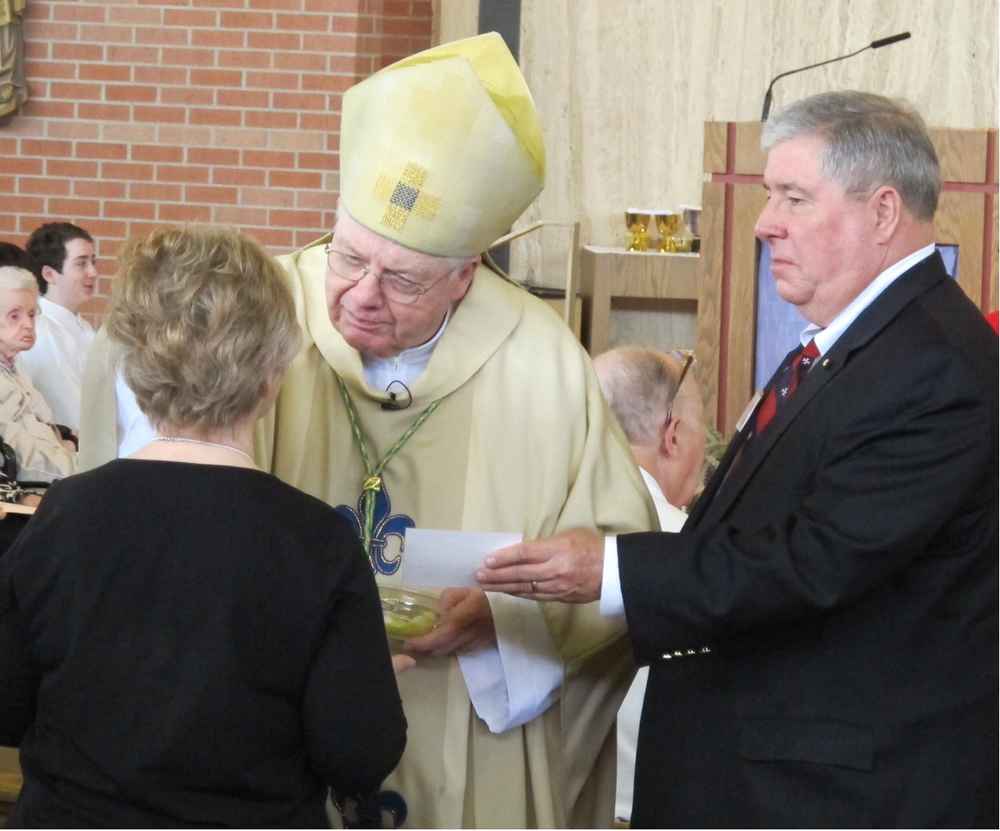 Kansas City's 16th Annual Healing Mass and Sacrament of Anointing of the Sick was held March 10 at Cure of Ars Church in Leawood, KS. This year nearly 150 malades and another 200 companions and family members participated. Celebrant Archbishop Emeritus James P. Keleher of Kansas City, one of the area's two Conventual Chaplains, was assisted by eight other priests and two deacons in the Mass, anointing and Benediction. Knights and Dames transported residents from the Little Sisters of the Poor Jeanne Jugan Retirement Center to the church. Students from Benedictine College in Atchison, KS volunteered and assisted the ill and infirm. Bottles of Lourdes water were given to those attending and a reception was held after the Mass. It was an inspiring, deeply meaningful, and very successful event, chaired by Tom Weiford, KM and Sheila Weiford, DM. – Georgia Lynch, DM, Co-Hospitaller, Kansas City
Federal Association Knight Honored as Chevalier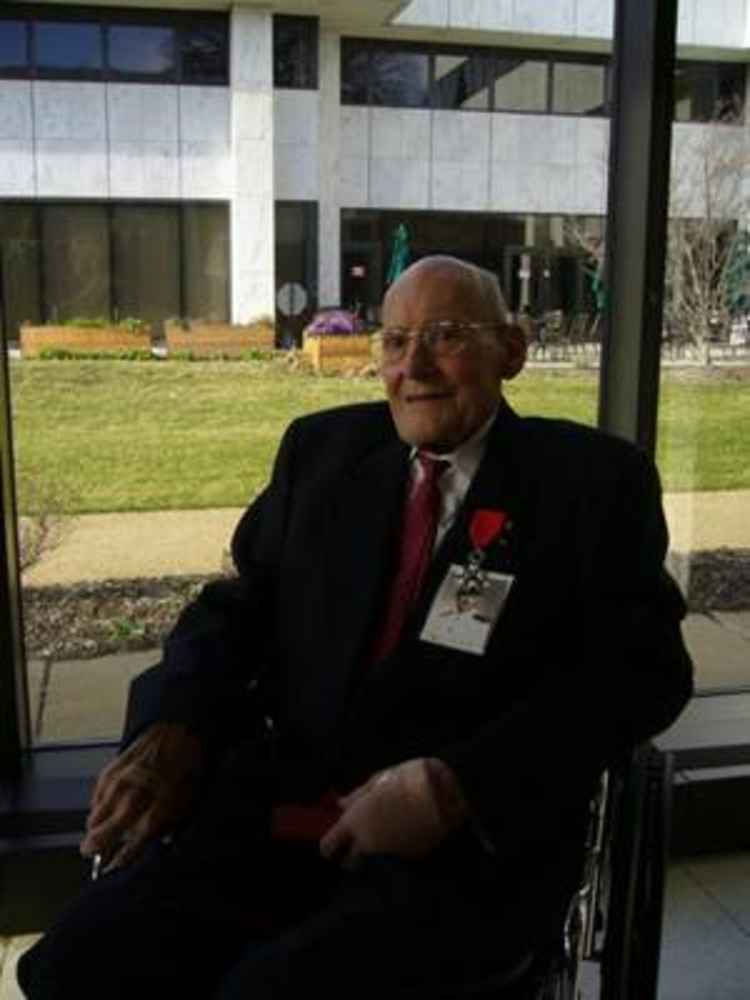 The President of France has awarded our long time member Joseph P. Vaghi, KM a "Chevalier" of the Legion of Honor as a sign of France's gratitude for his personal contribution to the liberation of France during World War II.
The presentation was held last month at the French Embassy in Washington. During a similar presentation of the Legion of Honor medal, the Consul General of France for Veterans Affairs said, "This is to the men of World War II who were present and participated in what was, perhaps, the defining moment of the 20th century: the defeat of the Axis. They had the courage to leave their American homes and their families for a continent and a people they barely knew. Most of the young soldiers who fought in WWII had never even been to Europe yet risked all to ensure the liberty of others. For this, we are and will always be grateful."
When WWII veterans receive the Legion of Honor Chevalier (Knight) award, they receive France's highest civilian award. It is France's equivalent to our Medal of Honor. - Greg Granitto, KM, Washington, DC

March on March 23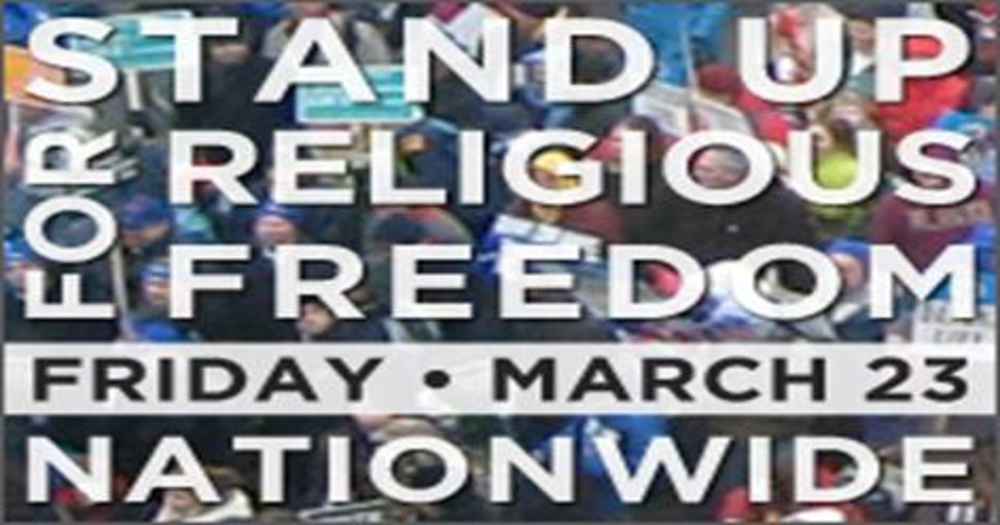 Over 60 cities are holding "Stand Up for Religious Freedom" rallies on March 23 at noon. While the Washington, DC rally will center at the Department of Health and Human Services, rallies are planned from Chicago to Charlotte; Hartford to Houston and just about everywhere in between.
The rally is in response to President Obama's health care mandates which would force Catholic institutions and other people of good will to pay for abortion-causing drugs and sterilization in their employee's health insurance. If the faith community does not speak up with passion and courage right now against these unjust mandates, the future of religious freedom and liberty in America may be in jeopardy! For information about a rally in your town, click here.
Novena to Our Lady of Lourdes: Third Week
Prayer for the Thrid Week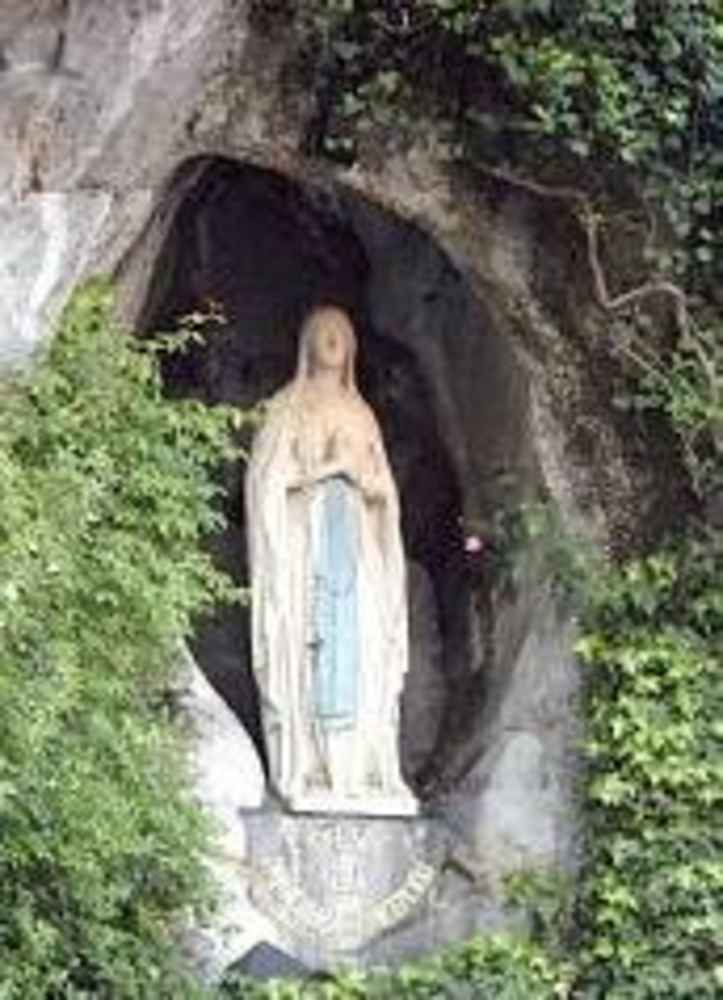 Our Lady of Lourdes, Immaculate Virgin, pray for us. My trust in your power is unshakable. You can obtain all from your Divine Son. You who kindly accepted to come down to earth to bring us the graces of this same Son, obtain for us the grace to merit them. Hail, Wonder of the Most High, we praise you for your glorious privileges, and joyfully repeat a thousand times: She is Immaculate, Our Lady of Lourdes, who graciously accepted to visit us! Queen of Virgins, pray for us.
Our Lady of Lourdes, blessed in your eighteen apparitions, pray for us. You chose to appear in the grotto of Massabielle to recommend to us to pray and do penance and you came to show us your motherly goodness. Hear and answer our humble prayers today, if this be for the glory of your Divine Son and the salvation of our souls. Mother of Good Counsel, pray for us.
Grants Applications Due April 15
Because of the donations to the Annual Appeal, the Federal Association is able to make grants to worthy projects supported by its members. Knights and Dames intending to request a grant for a project or organization that gives direct help to the sick or the poor should submit the Grant Application electronically by April 15. The essential guidelines for these grants are found on the Federal Association's website. Questions concerning the grants and requests for applications should be directed to Leif Carlson in the Association's office (202) 331-2494.
Upcoming Events:
Mar 16-18 - The Memphis region is sponsoring a Diocesan Wide youth retreat, called FriarFest; seven Franciscan Friars of the Renewal from New York City will lead the retreat. Contact: Robert Hutton
Mar 18-23 - New Orleans Home Repair Program work week. Click here for info and sign up.
Mar 20 - Chicago Region - Soup Kitchen at St. Thomas of Canterbury, 4827 N. Kenmore, 4:30PM. Contact: Sam Ciccarelli
Mar 20 - Baltimore - My Sister's Place Women's Shelter 3rd Tuesday Dinner. Contact: Margie Counselman
Mar 21 - Northern VA - Defense of the Faith; 8 PM Thomas Peters, The State of Catholic Action. Hosts: Damian and Lina von Stauffenberg, 4530 N. 32nd St., Arlington, VA
Mar 24 - Syracuse - Pancake Breakfast at Assumption Church, Volunteers arrive by 7:30 AM. Contact: John Clark
Mar 24 - Northern VA - Mass for the Anointing of the Sick, 11 AM; Fr. Richard Mullins will be the Celebrant and Homilist. Volunteers are needed; last year the region had approximately 150 Malades attend. Respond to Elizabeth Scheuren or Valencia Camp
Mar 24 - Montgomery County - Lourdes Anointing Mass; Our Lady of Mercy Church, Potomac, MD; 10:00 AM. Contact: Michele Bowe
Mar 26 - Syracuse - Monthly Malta House Birthday Party at 2:30 PM. Contact: Kathy Mezzalingua
Mar 31 - Wash DC - Second Annual Faith and Service lecture with Rev. Timothy Radcliffe, OP, theologian and former Master General of the Dominican Order. 7 PM Dahlgren Chapel, Georgetown University. A reception will follow. Prior to his talk, Fr. Radcliffe will celebrate the Saturday 5:30 Mass at Holy Trinity Church. Contact: Tom Hughes
Apr 2 - Syracuse - Monthly First Friday Mass and Breakfast at 7AM. Contact: Margaret Martin
Apr 9-14 - New Orleans Home Repair Program work week. Click here for info and sign up.
Apr 14 - Montgomery County, MD - Volunteers needed for the Easter Party for the teen mothers, children and babies at St. Ann's Infant & Maternity Home, 4901 Eastern Avenue Hyattsville, MD. Contact: Chrissy Page
Apr 17 - Baltimore - Volunteers needed for My Sister's Place Women's Shelter 3rd Tuesday Dinner 4-6:30 PM. Contact: Margie Counselman
April 19-20 - Charlotte - Day of Formation for candidate class of 2013 and sponsors. Click here for details.
April 21 - Wash DC - Federal Association Day of Reflection - Washington Theological Union - 9:00 - 2:00. All members and candidates invited. Click here for RSVP form.
May 2-9 - Lourdes Pilgrimage.
May 17 - Baltimore - Volunteers needed for My Sister's Place Women's Shelter 3rd Tuesday Dinner 4-6:30 PM Contact: Margie Counselman
May 22 - Lancaster, PA - Defense of the Faith Series, "With Liberty and Justice for Some", featuring Marie Hilliard, Ph.D., DM. Dr. Hilliard is Director of Bioethics and Public Policy at The National Catholic Bioethics Center. Mass 6:30, with lecture following at St. John Neumann Church. Contact: Pat Whalen
June 9-10 - Baltimore - Spring Retreat of the Federal Association - St. Mary's Seminary. All members and candidates are invited.
Jun 11 - Kansas City, MO - The St. James Place Steak and T-shirt Dinner for the hungry; contact Georgia Lynch for details.
Jun 16-17 - Annual Spring Retreat of the Federal Association; St. Mary's Seminary, Baltimore; Rev. Thomas Hurst, S.S., retreat director. Click here for more information.
Jun 19 - Wash DC - St. John the Baptist Mass & Reception; St. Matthew's Cathedral; 6:30 PM; His Eminence Donald Cardinal Wuerl, celebrant.
Jun 19 - Baltimore - Volunteers needed for My Sister's Place Women's Shelter 3rd Tuesday Dinner 4-6:30 PM Contact: Margie Counselman