Overview
Consistent with the wishes of the Grand Master, the Federal Association formed a Prison Ministry Committee in October of 2014. To date, we are active in 19 of our regions. Collins Whitfield and Mike McGarry serve as Co-Chairs of the Committee. Mike and Collins also serve as Co-chairs of the North American Prison Ministry Apostolate which consists of the prison ministry leadership of the American, Canadian, Federal and Western Associations. Click here to view the Apostolate's Strategic Plan.
Mission
Our ministry is modeled after the ministry of Jesus, who treated each person with dignity and respect, yet at the same time challenged the oppressive paradigms of His time. He showed mercy and forgiveness to all that asked.
We seek to reconcile men, women and children with themselves, God, the Church and society. This is counter- cultural. We live in a society that is about retribution and revenge, e.g. the death penalty and the "three strikes" and you are out.
The faith community is about restoration, reconciliation and rehabilitation. We seek to affirm the God-given dignity in each person we encounter.
Order of Malta: Prison Ministry Interview with Bishop Curlin
Goals
To help facilitate Mass and other religious services for prisoners
To provide religious instruction to prisoners
To recruit and train volunteers to visit prisoners and/or help in other ways e.g. corresponding as a pen pal
To provide prisoners with religious materials, such as Malta Bibles, Prayer Books, Prayer Cards and the US Associations' quarterly publication, "The Serving Brother"
To improve the public perception of people who are imprisoned
To support re-entry houses and foster employment opportunities for prisoners after they are released
To work with families of prisoners to offer them hope and support at a difficult time in their lives
Ministry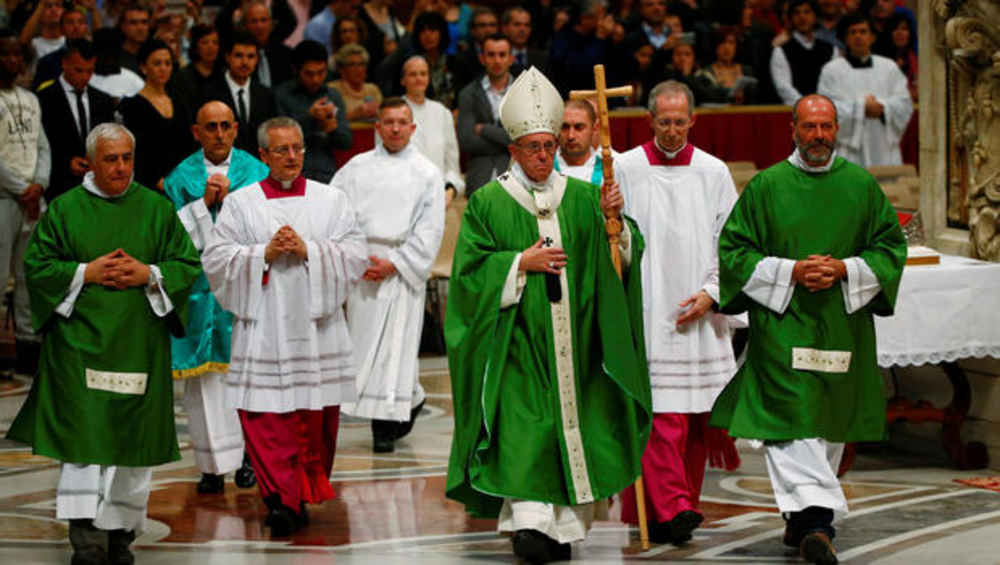 Our presence affirms to the incarcerated that God has not abandoned them. "I was in prison and you visited me". God calls us to understand that whatever we do unto the least of our brethren, we do unto Him. The imprisoned are among the least of our brethren and are also among the most neglected in our society today.
The regulations of the Order call for each Member to practice regularly Corporal Works of Mercy. Tending to those in prison or recently released as well as their families is a Corporal Work of Mercy.
As the bishops of the U.S. Catholic Conference indicated in their declaration on Restorative Justice, the imprisoned are sorely in need of support. Becoming involved in prison ministry affords Members and Volunteers an opportunity to reach out to some of the truly least of our brothers and sisters. This is exactly what our Pope does as he noted when visiting a prison in Isernia, Italy "every 15 days I phone a prison in Buenos Aires, where there are young people and we talk a little on the phone. I'll tell you something personal. When I meet with one of you, who is in jail, who is moving toward reintegration, but who is in prison, I sincerely wonder: why him and not me? I feel this way. It is a mystery. But beginning with this feeling, with this feeling I accompany you.
Pen Pal Program
With just under 300 Members/Volunteers are currently participating in this anonymous correspondence with men and women behind bars. The program is straight-forward. We identify inmates who wish to have a pen pal. These inmates have agreed before hand to our proscription at the correspondence should not request special favors (e.g. money, contact with family or attorney) nor should it include romantic overtures. Only first names, or an alias, are used by the Member/Volunteer. Letters are mailed by the Member/Volunteer with a return address to the Malta Office care of the first name/alias. The Malta Office has a spreadsheet of Member/Volunteer participants and their pen pal. This allows the Malta Office to identify the Member/Volunteer and forward the inmate's letter to them. To get you started, we have prepared a Pen Pal Program Guidance package that you can view from the link below. This guidance has been used successfully by our 300 writers.
The time it takes to participate (about 20 minutes about six times a year) is like a "mustard seed" when compared to the benefit it yields. Studies show that those in prison that correspond with those outside the walls are less likely to return to prison. Please consider this aspect of our ministry, for not only will the inmate benefit, so will you.
Forty Weeks
Thanks to Father Bill Watson SJ of Sacred Story Institute (sacredstory.net), we have an opportunity to expand the scope of our Pen Pal Program. Father Bill has complied the correspondence he had with an inmate into a book entitled "Forty Weeks". This book provides an invitation to all pen pal writers (inside and outside the walls) to open the doors to the spiritual path that leads to the encounter with Jesus Christ; it provides a sure and steady path to an experience of God's unconditional love and helps us understand how God's mercy never abandons anyone. The process for this spiritual journey is very simple; both writers will read a "week" (chapter) at a time and put their thoughts/reflections in their next correspondence (along with the normal topics of world affairs, music, sports etc). We believe that these thoughts/reflections will become the centerpiece of your correspondence adding a growing spirituality to your pen pal relationship. If you are interested and you have checked with your inmate pen pal and he/she is interested please contact the Morgan Baker in the Federal Association office and books will be sent to you both. Note, if you are not yet a pen pal but would like to become one and participate in the Forty Weeks Program please contact the Morgan Baker. Finally, clicking below can access information about the program, instructions and a specially prepared video by Father Bill. We hope you will consider participating; many inmates have told us that our letters are valued and make a difference.
Click here to view information on Forty Weeks
Click here to view suggested guidelines
Watch the video prepared by Father Bill Watson below!
Restorative Justice
The Federal Association's Prison Ministry Committee has begun a Restorative Justice program. It is in its infancy but we expect to grow over the next few years.
What is restorative justice? It is an effort to help the incarcerated to understand their situation. It helps them to cope with their life inside the walls of a prison and more importantly can be extremely helpful for them, their families and society when they are released.
Meetings are coordinated inside a prison between those involved in prison ministry and the incarcerated. The program takes place over 3 days. The outline of the program is presented by a lead person or instructor. The outline is simple, after we get to know a little about each other, a discussion begins about the impact the crime each prisoner committed has had on them and their families. The second day focuses on the impact their crime has had on their community and society at large. The third day of the program focuses on the impact their crime has had on the victim(s). Three victims (usually not victims of the actions of those present) explain what happened to them, the physical and psychological consequences to themselves and the consequences it has had on their families and their community.
During these meetings the incarcerated can see by our words and our actions that someone cares about them and that they have worth as human beings. Most rarely or never see any family members while they are in prison so they are sincerely moved by the fact that anyone would take the time to come into a prison to help them. They are given the opportunity to demonstrate some of their thoughts, talents and are encouraged that they are all God's children and should turn to their faith to help them heal.
We are very fortunate in that a pioneer in Restorative Justice is a member of the Order of Malta. Dame Janine Geske, Esq. (retired Justice of the Supreme Court of Wisconsin and law professor at Marquette University's Law School) takes Members to the maximum security prison in Green Bay, Wisconsin each April and November. Through her guidance we expect to expand our Restorative Justice Program. If you are interested in starting a similar program or joining Dame Janine Geske please contact Mike McGarry or Collins Whitfield.
Opportunities for Service
Assisting Prison Chaplains and Deacons in the distribution of Malta Bibles, Prayer Books and Prayer Cards as well as a quarterly Malta Publication "The Serving Brother" and other religious material
Visiting the incarcerated
Help facilitate a Rosary initiative whereby inmates throughout the country pray the Rosary every night
Sponsoring an inmate's participation in the Catholic Distance University's religious educational programs
Participating in our Pen Pal Program, which is an anonymous two way correspondence with all letters from inmates going to the Malta Office which then forwards them to the volunteer writers
Packaging Christmas gifts for inmates and their families; caroling in prison
Participating in the establishment of re-entry homes and providing on-going services
Serving meals to the recently released
Participating in restorative justice programs (where inmates come to recognize the impacts of their actions)
Preparing State Malta Guides for those recently released and others in need. The Guides provide relevant current information of public and private resources related to food, shelter, clothing, medical, licenses etc.
Prison Conditions
The prison population in the U.S. has escalated in the last 30 years and exceeds two million at the present time. It has doubled over the last 35 years.
Several factors have caused this enormous growth in the prison population:
Sentences given to offenders have more than doubled in the last 35 years.
Because of an absence of meaningful rehabilitation and lack of employment opportunities and support upon a prisoner's release, recidivism rates nationally exceed 60%.
Statutes have created new categories of crime, especially related to illegal drugs
The United States now imprisons a higher percentage of its residents than any other country, surpassing Russia, South Africa and the states of the former Soviet Union. The U. S. incarcerates its residents at a rate five times higher than the countries of Western Europe.
Education
Most studies, such as one conducted by Boston University, show single digit numbers regarding return rates of those who complete post-secondary education degrees while in prison. This is opposed to the general population numbers of up to 65% return rates. These ex-prisoners are finding their place in society and paying taxes. Instead of being liabilities, they are now assets.
While involved in the education process, prisoners are the least difficult for prison officials to manage. It is much less difficult to guard a person who is studying than one engaged in other activities.
It is difficult to measure the importance of improved communication skills, which prisoners gain as a result of higher education. Instead of communicating with curses, threats and violence, they learn new and constructive ways to express themselves, ways that produce positive results both for themselves and society at large.
The sense of accomplishment that comes from obtaining a higher education displaces the sense of worthlessness many felt both before and after coming to prison.
The exposure to classes such as theology, cross-cultural communications, interpersonal communications, philosophy, psychology of man and sociology forces prisoner students to think beyond themselves and create within themselves the ability to empathize with others. This is an essential part of rehabilitation.
The end result is a better citizen and neighbor for society in general. Hope replaces despair as prisoners discover that they CAN learn.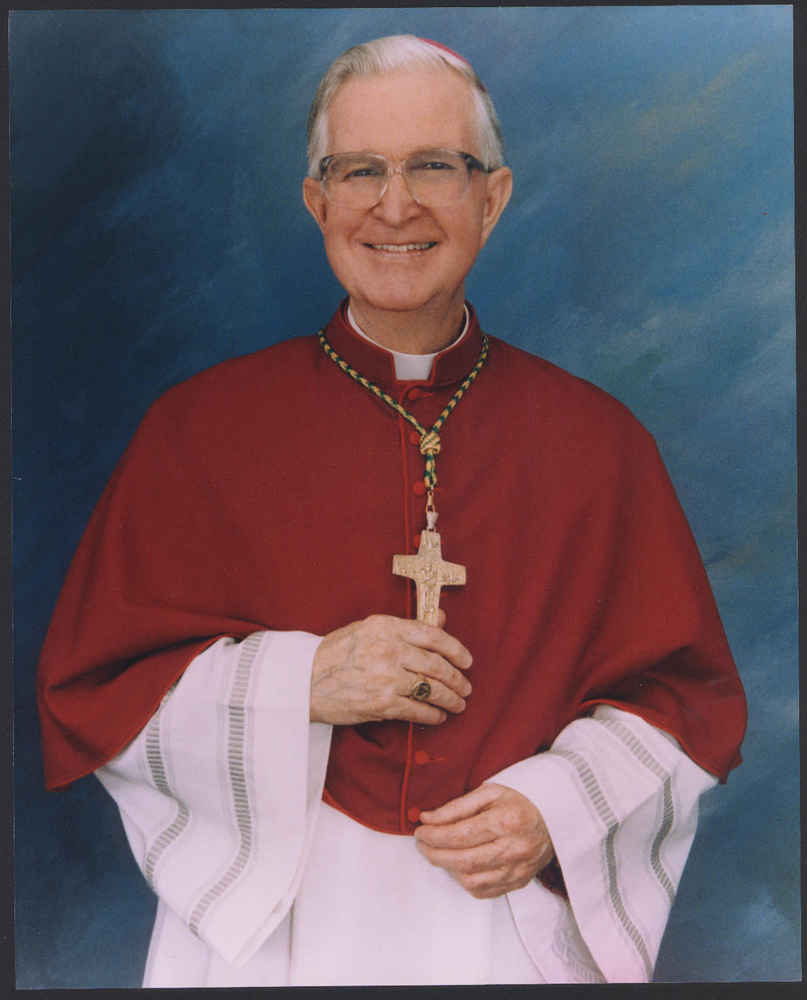 Reflections
Prepared by Doug Sandvig, KM