Thanks to your generous support the organizations below recently benefited from the Federal Association's Annual Stewardship Appeal.
Feeding the Hungry and Sheltering the Homeless
Bishop Sullivan Center
Kansas City, MO
The Bishop Sullivan Center includes two food pantries serving over 1,300 families each month, a Community Kitchen serving hot meals to about 280 people five nights a week, emergency assistance for rent, utilities, and other basic needs, air conditioners for indigent elderly, food delivery to the homebound elderly, clothing services, and employment services which support more than 165 people.
Catholic Charities
Chicago, IL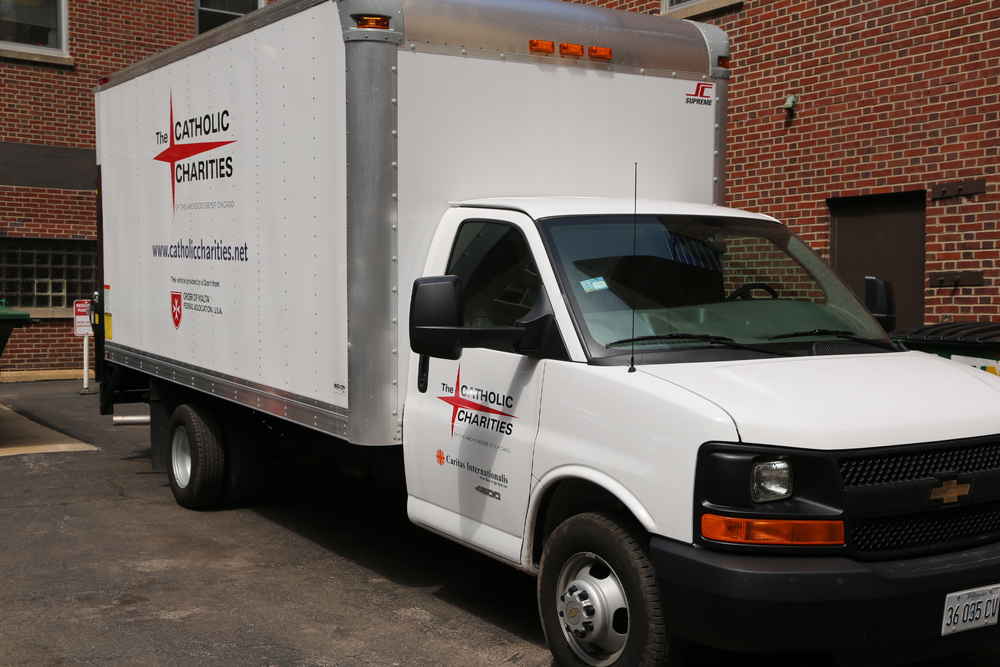 The Catholic Charities of Chicago is a major charity of the Archdiocese with substantial involvement of Malta members living in the Chicago area. Catholic Charities operates a wide variety of services for Chicago's poor, including a number of soup kitchens. Pictured is a truck that was purchased with a grant from the Federal Association featuring the order's cross.
Catholic Charities
Galveston-Houston, TX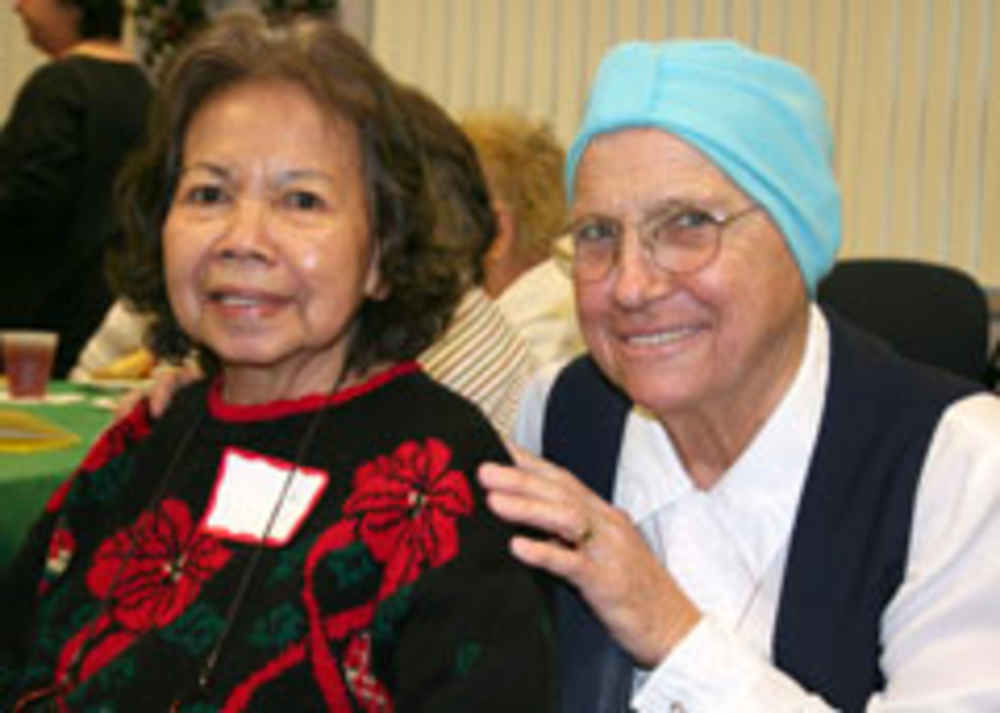 Catholic Charities of the Archdiocese of Galveston-Houston provides a comprehensive network of social services aimed at promoting and facilitating self-sufficiency. They offer support and opportunities that empower people and communities to grow and thrive. Their goal is to provide life-changing services that lead to productive, fulfilling, and independent lives.
Catholic Charities
Northeast, KS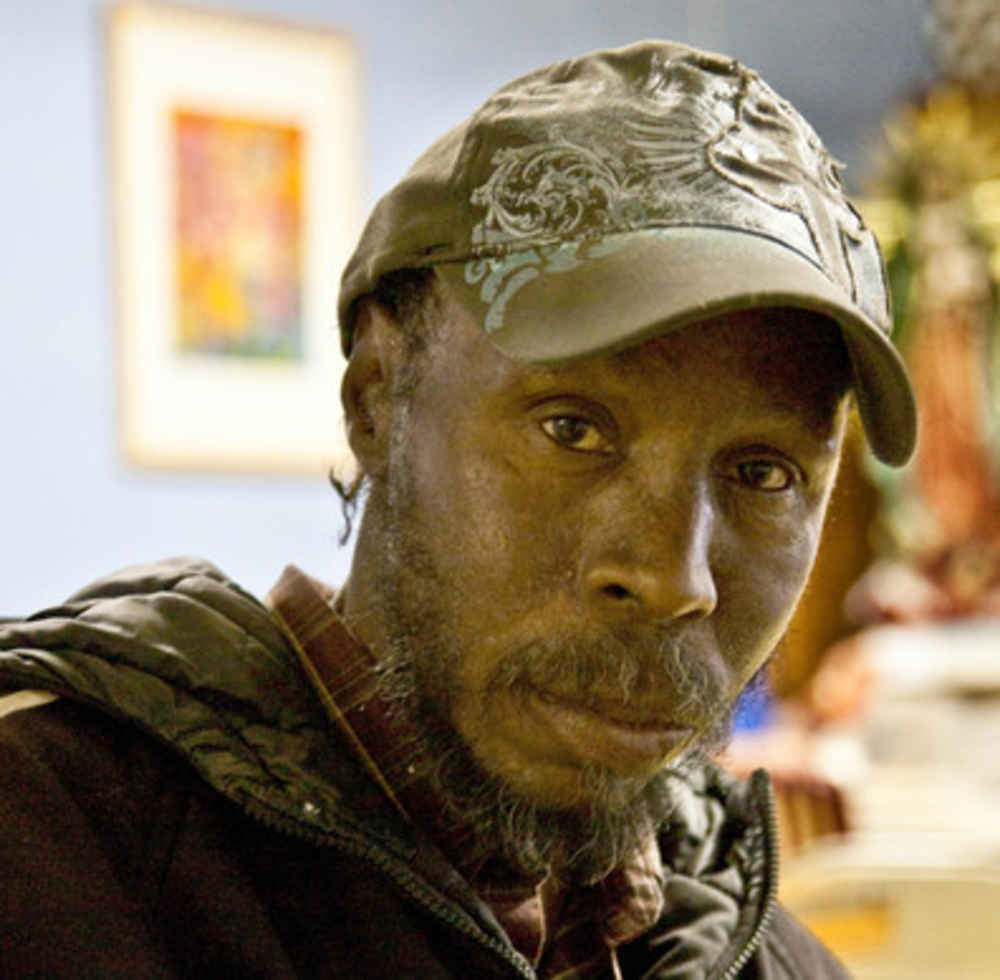 Founded in 1956, Catholic Charities of Northeast Kansas provides a wide range of programs and services to those in need in their 21 county service area. Their vision is to help neighbors who are challenged by poverty of mind, body, and spirit find the open door of Catholic Charities in their communities and meet them with hospitality and hope. They do this through their three pillars of service: family stabilization, family strengthening, and healthcare. The Annual Appeal helped renovate the sleeping quarters of their men's homeless shelter, Shalom House, which opens its doors to 25 men of all faiths each day. The men are encouraged to access community resources that will help them develop a plan to return to self-sufficiency.
Catholic Charities - Prison Outreach Ministry
Washington, DC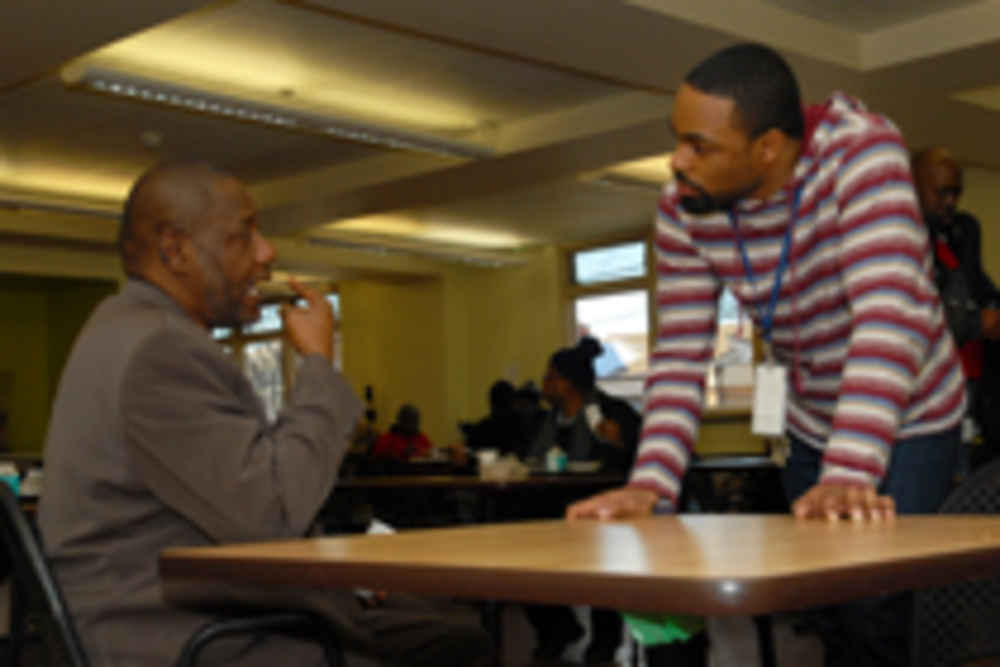 Motivated by the Gospel message of Jesus Christ, and guided by Catholic social and moral teaching, Catholic Charities is the social ministry outreach of the Archdiocese of Washington. The Federal Association supported their Prison Outreach Ministry and its Welcome Home Reentry Program. This program lives the Gospel Mandate to serve men and women returning to their communities after incarceration. They seek to reduce recidivism, educate the community, and develop strong systems of support. They accomplish this by building relationships and by matching returning individuals with compassionate volunteer mentors from communities of faith and civic organizations.
Catholic Services of Acadiana
Lafayette, LA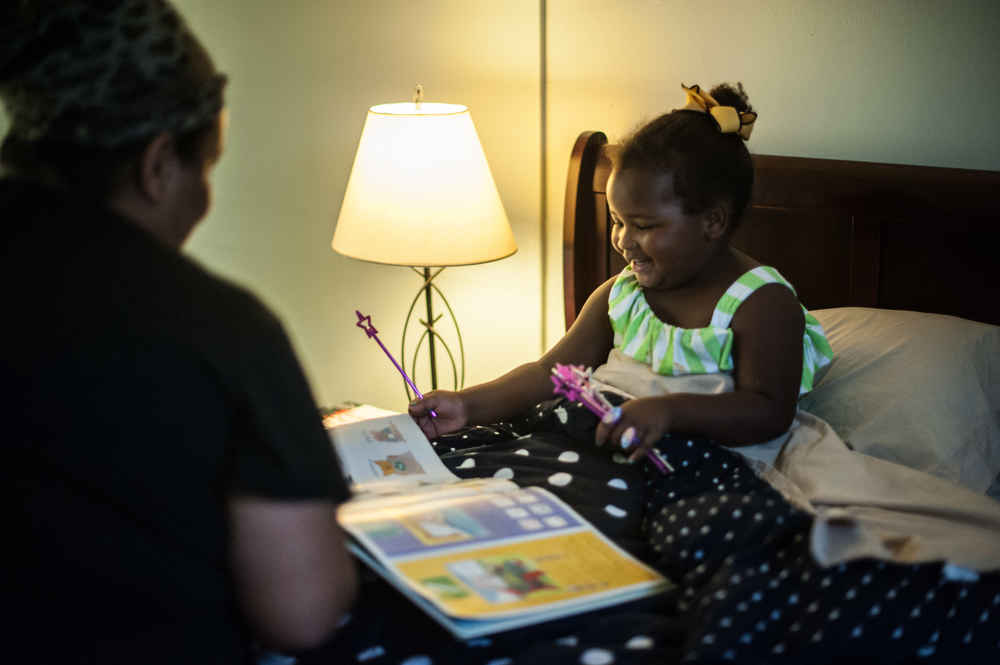 Since 1973, Catholic Services of Acadiana has been serving the poor within the Diocese of Lafayette. Its New Life Center has provided transitional housing for the homeless of that area, and they have moved to a larger location closer to the poor population of Lafayette. Thanks to the generosity of the Knights and Dames of the Federal Association, they have the furniture they need to enable dozens of residents to live under normal conditions while they find permanent housing.
Catholic Social Service - Food Cupboard
Philadelphia, PA
The Federal Association gave a $25,000 Grant to Philadelphia Archbishop Charles J. Chaput for the purchase of refrigerators and freezers for the Food Cupboard in Norristown. This is the hands-on local service project for members of the Order. A group of the Order's Members along with Archdiocesan seminarians meets every month and assists with stocking shelves and reorganizing food for visits by the following week's clients.
The Norristown Food Cupboard serves veterans, the elderly, the working poor, and immigrant families who aren't able to meet their monthly food needs without this vital assistance. "The Food Cupboard's program does great work on a small budget, so funds for this equipment will enable it to better serve its clients," said Federal Association Board member John Hoy, KM, who sponsored the grant.
Liz Peteraf, Administrator of Catholic Social Services (CSS) in Montgomery Country, is overjoyed with what this donation will enable them to do: "Our plan for this donation is to arrange our space and purchase equipment that will provide our food clients with a dignified 'shopping' experience, offering them nutritional food and a meaningful interaction with a volunteer. With this grant, we will be able to offer more spacious areas with attractive glass door refrigerators to allow clients to choose the food items they are looking for, rather than being handed a pre-packaged bag of food." Peteraf is grateful for the service commitment of the local members of the Order of Malta, who are among more than 50 dedicated monthly volunteers. The CSS Food Cupboard in Norristown distributes more than 30,000 pounds of food each month.
Christmas in October
Kansas City, MO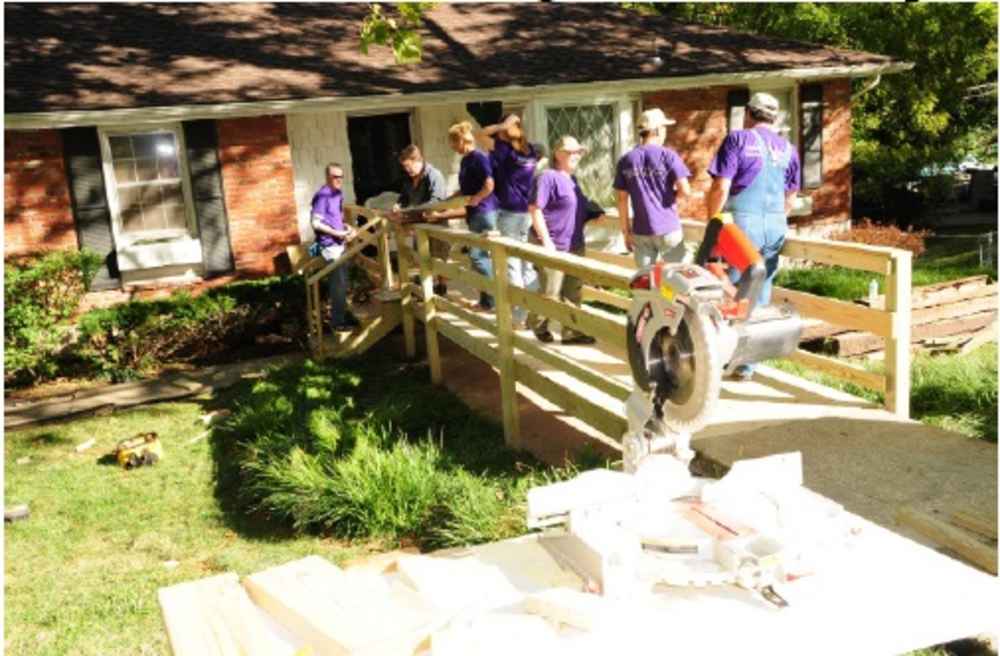 Christmas in October's mission is to bring volunteers and communities in the Kansas City area together to improve the homes and lives of low-income, elderly, disabled, and veteran homeowners. The idea for Christmas in October began with two local members of the Order of Malta, Dick Miller and John McMeel. Back in 1982, both men traveled to Washington, D.C., where the popular Cardinal James Hickey invested them into the Order. The Cardinal's words, that they were becoming knights not for what they had done, but for what they were going to do, resonated with both Miller and McMeel. The two friends participated in a home renovation project in Washington, D.C. with other members of the Order of Malta. Going home, they decided to start something similar in Kansas City. Now, over thirty years later, thousands of volunteers spend two Saturdays every October to repair the homes of the elderly, the disabled, and people who could not afford to do necessary repairs themselves. 8,000 homes have been renovated over the years, with a supporting grant provided by the Federal Association of the Order of Malta.
Community Missions Corporation
St. Joseph, MO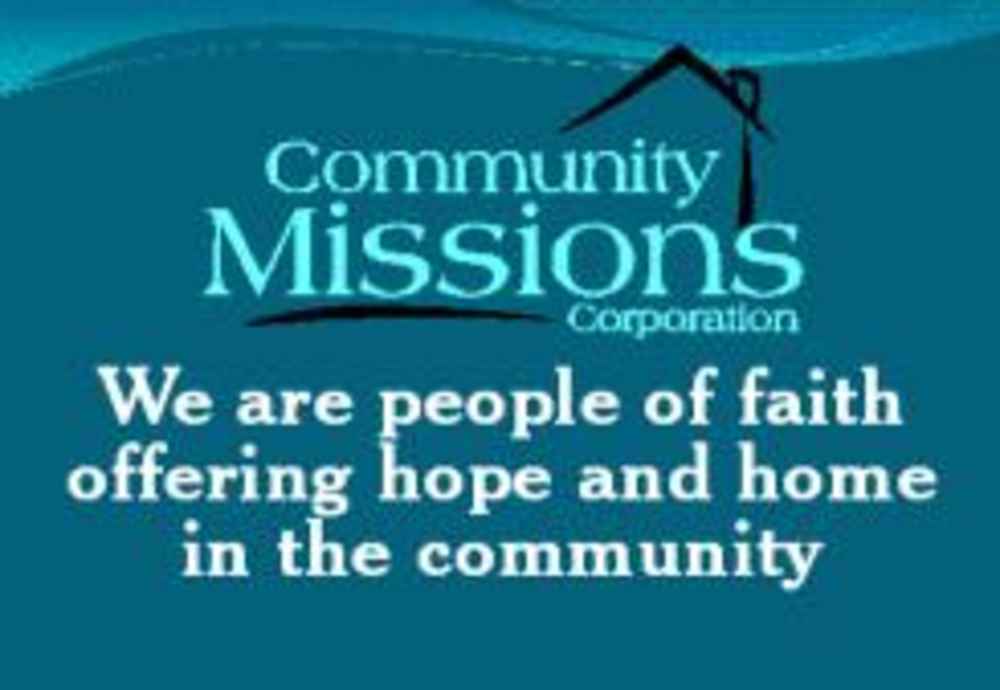 CMC provides permanent housing for chronically homeless men with mental and physical disabilities; street outreach to the homeless still living on the streets; and emergency shelter to provide additional beds for the street homeless during inclement weather; counseling; job training and case management.
Daughters of Charity
Haiti
Daughters of Charity, based in Haiti, was awarded $10,000.00 to support their school and health and nutrition center in Cite Soleil, the worst slum in Port au Prince, which serves children from infancy to grade six. Here, they treat infants and children suffering from severe malnutrition, feeding them breakfast and lunch, providing medical care, and educating them in their school. They also educate the children's mothers, most of them single parents, in parenting, cooking and sewing skills.
Program Administrator Sr. Victoria Obando Pineda states, "In the health clinic they see daily 100 pregnant women and 200 children less than 5 years old, plus the students at the school and kindergarten that might be sick. From Monday to Friday, they have 50 children in the center for nutritional recuperation, and every 15 days they are tracking 80 children that are in the process of recuperation. They have monthly counseling sessions for pregnant women with HIV."
Educate the Children
Cabezas, Bolivia
Educate the Children, Bolivia is a mission project of the Diocesan Mission Council for the Roman Catholic Diocese of Fort Worth, Texas. The program offers various educational programs to children and adults in the rural area in and around surrounding Cabezas, Bolivia. Father Robert Thames runs the program, which provides housing, food, school supplies, and clothing to the students, from his parish of Senora del Carmen in Cabezas. It operates in rural, impoverished area of Cabezas, Bolivia. There are currently 931 students, including adults, enrolled in the various education programs. Educate the Children provides living quarters, free meals, and financial assistance towards school supplies and clothing. The grant was used to help purchase agricultural equipment to help make it more self-sustainable.
Feed the Hungry
Dallas. TX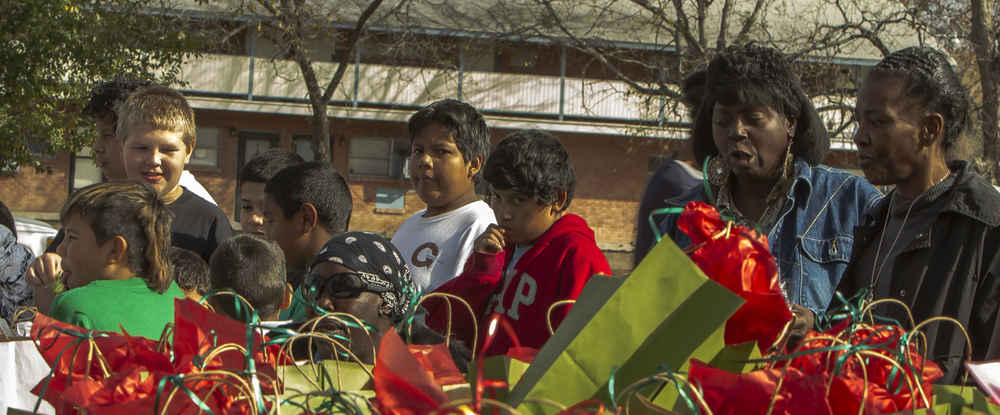 Feed the Hungry is a non-profit organization dedicated to the sole purpose of securing, delivering and serving warm meals to those in need of food. Since 1994 Dallas Region Knights and Dames meet every Saturday morning to purchase and serve food at a vacant lot in a poor area in Dallas, Texas. With your support of the 2014 Annual Appeal, this charity was able to receive a total grant of $17,500 to provide food, paper plates, and medical supplies to the poor and sick.
These are the poorest of the poor and often have nothing to eat that day. Most have nothing; many bring all their worldly goods with them when they come for a meal. These are people who have mental, social, or physical issues and disabilities. Many are undocumented immigrants, including children, ex-convicts, addicts and abusers, prostitutes, and homeless. But, each is numbered among the ones Christ called on us to help. Feed the Hungry does so even though it is only in the form of a hot meal.
Franciscan Church of the Assumption
Syracuse, NY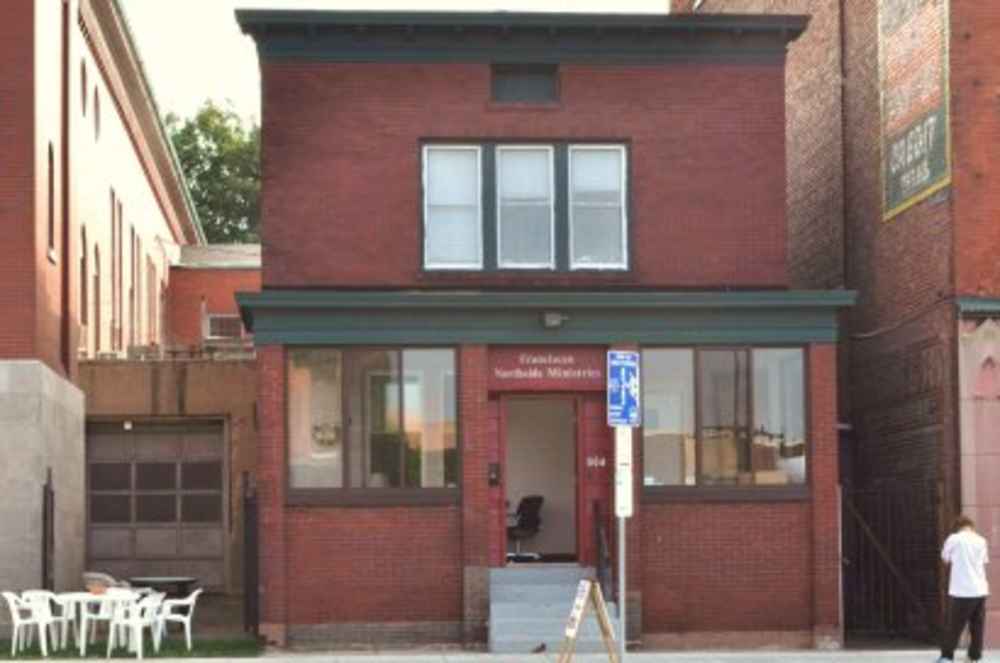 "In seeing God as Father and Christ as brother, St. Francis of Assisi realized that all of creation flows into sacred relationship with each other and the divine." Following this example, Assumption's Franciscan Northside Ministries seek to embrace all as one in God and live as brother and sister to each other. The ministries' mission is to create a safe, accepting, and respectful environment to meet the physical, social, and spiritual needs of all those encountered. With your help the Mission is able to provide a free pancake breakfast to their community, offering an opportunity to build relationships as brother and sister to one another.
The Ignatian Spirituality Project
Washington, DC
The Ignatian Spirituality Project (ISP) began in 1999 when Fr. Bill Creed, SJ was invited to begin making the Spiritual Exercises of St. Ignatius available to the economically disadvantaged. The Exercises, a program with some 450 years of tradition, focus on seeking union with God and achieving inner freedom to reach that end. Today's homeless population, like many of us, struggles profoundly with this separation, and, as such, responds profoundly to God's desire for deeper freedom. Knights and Dames support has helped sponsor retreats for men and women who are already working toward ending their homelessness.
Joseph's House for Women
Syracuse, NY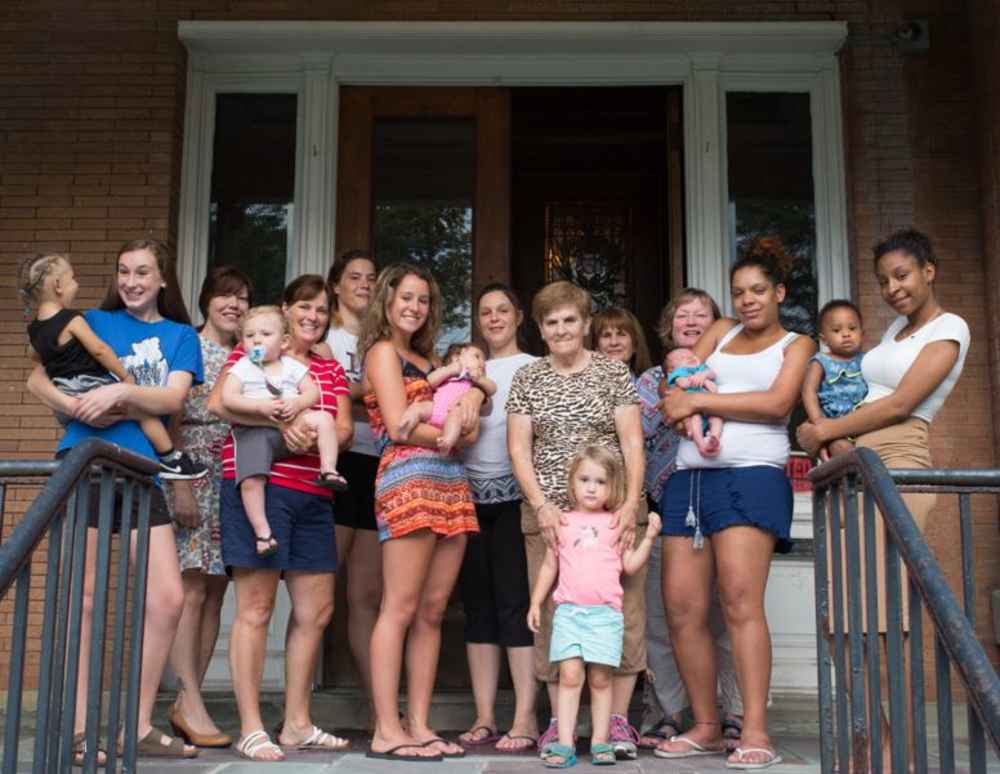 Joseph's House for Women has served 100 women and their children. Thanks to support from Members of the Syracuse region, it is the only place in the Central New York area where women in crisis pregnancies have access to an alternative to abortion in which they can life safely and learn to raise and support their newborn children. With a recent grant from the Federal Association, Joseph's House is making vital repairs to the porch and entrance to the house. Ensuring safety for the children, mothers, and staff is key to their life-saving mission.
Lawrence Community Shelter, Inc
Lawrence, KS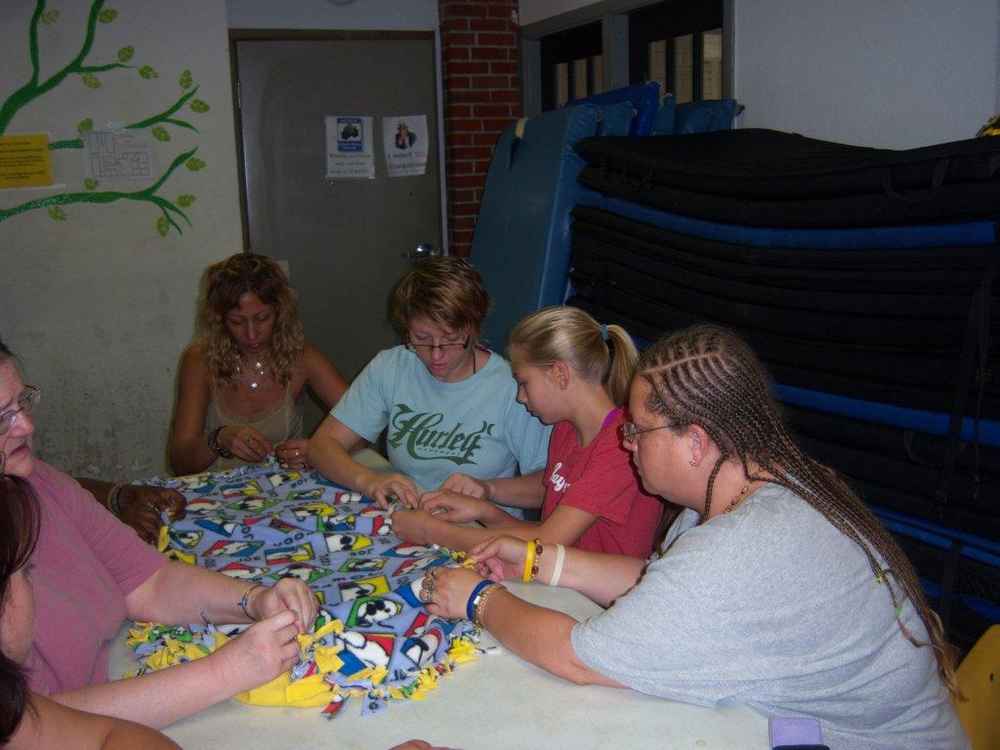 Lawrence Community Shelter, Inc (LCS) provides safe shelter and comprehensive support services and programs to the homeless and people who are at risk of becoming homeless. It provides individuals and families with emergency food and shelter. It helps individuals with employment, application for public assistance and laundry facilities.
Mamie George Community Center
Richmond, TX
Houston Catholic Charities runs the Mamie George Community Center in a poor neighborhood just outside the city of Houston to nurture and care for children, strengthen low-income families, support refugees and immigrants, and promote independence for seniors. Members of the Houston region of the Federal Association partner with the center to lead the Food Fair every month.
Martha's Kitchen
Houston, TX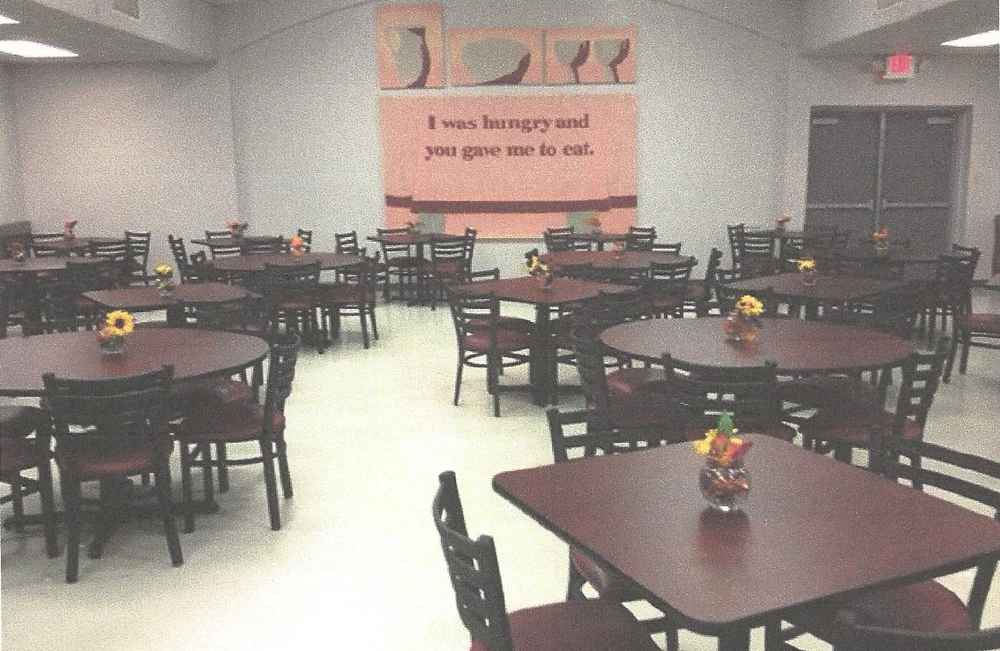 Martha's Kitchen is dedicated to Christ's call to love one another and to actively fulfill the basic physical and spiritual needs of those who need our help. It opened in 1992. They prepare, serve and clean up after the hot nutritious lunches are served to 350 to 400 hungry men, women and children. Although some contributions come from large corporations 7 out of every 10 dollars of the money essential to keeping this ministry going come from the Sunday collection at St. Martha's. And despite the fact that the Kitchen gets as much food as possible from the Houston Food Bank, the majority of it must be purchased from other sources. The Federal Association assisted Martha's Kitchen by purchasing $10,000 worth of new tables and chairs.
Maryknoll Lay Missioners
El Salvador
Maryknoll Lay Missioners is a Catholic organization inspired by the mission of Jesus to live and work with poor communities in Africa, Asia, and the Americas, responding to basic needs and helping to create a more just and compassionate world.
We have helped their impact through soy workshops. The Soy Program introduces affordable recipes with soy, to increase the nutritive value of the Salvadoran Diet.
Mission of Our Lady of the Angels
Chicago, IL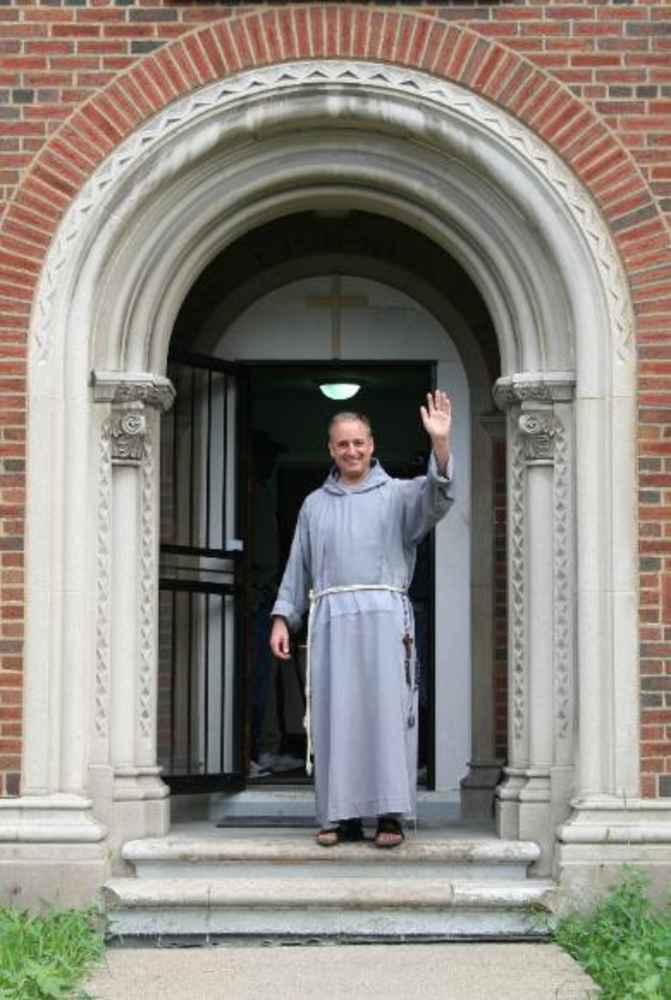 A Catholic outreach to the poor on the West Side of Chicago, IL. The mission aims to bring Christ's love to the poor via needed material assistance and direct evangelization.
They assist about 700 families per month with good, healthy food. The normal family size is 4. They have about 130 children each afternoon in the after school program, and then several hundred are involved in various activities like basketball leagues, public speaking, art, dance, poetry through programs offered at Kelly Hall. They also have
about 25 seniors each Tuesday from 10 AM till 1:30 PM for exercise, computer class, Bible study, lunch and arts/crafts.
My Sister's Place
Baltimore, MD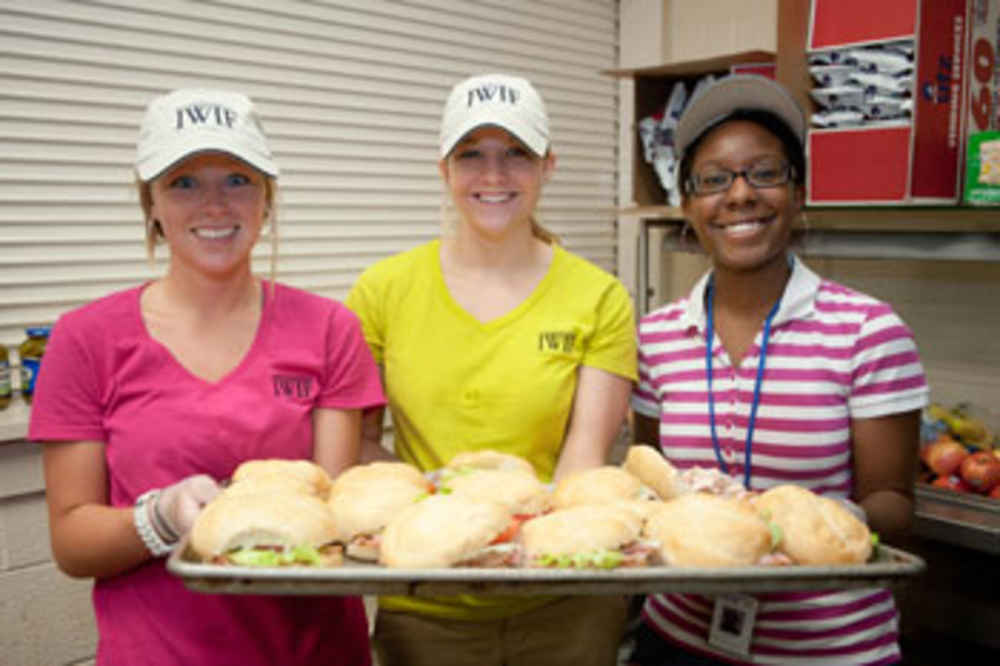 My Sister's Place Women's Center serves over 100 meals a day, provides daytime shelter, as well as the direct services that homeless women and their children need to begin the journey to economic stability. A Federal Association grant recently purchased the Center new washers and dryers that are reported to do at least 10 loads a day. They have said it has been a huge improvement over their old home-use models.
Rebuilding Together, Pittsburgh
Pittsburgh, PA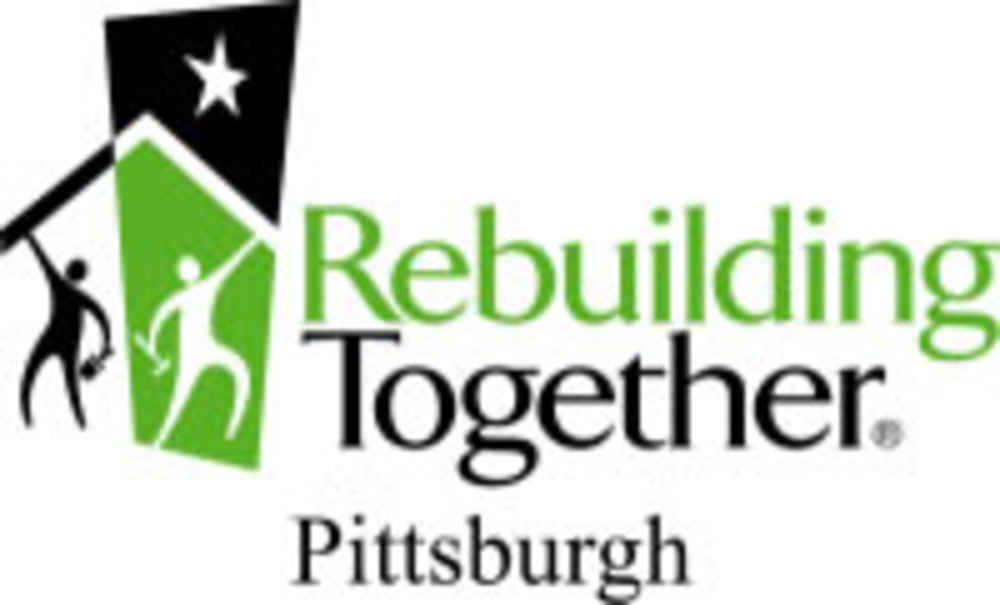 Rebuilding Together Pittsburgh is an affiliate of Rebuilding Together, Inc., the nation's largest volunteer organization preserving and revitalizing low-income houses and communities. They provide free home repairs to low-income seniors in Allegheny County. With 60% of homes in Pittsburgh having been built prior to 1940, and the second largest senior population in America, the need for this critical service is greater than ever.
San Juan Bautista Community Center
Lancaster, PA
Iglesia Católica San Juan Bautista is the only Hispanic parish in the Diocese of Harrisburg, dedicated particularly to the spiritual and temporal needs of Hispanics in the County of Lancaster. Our roots at San Juan Bautista are 25 years in the growing, and are proud of our Catholic faith and our Hispanic culture, which enrich our lives and empower us to be faithful followers of the Lord Jesus Christ.
Sisters of Mery
Colon, Panama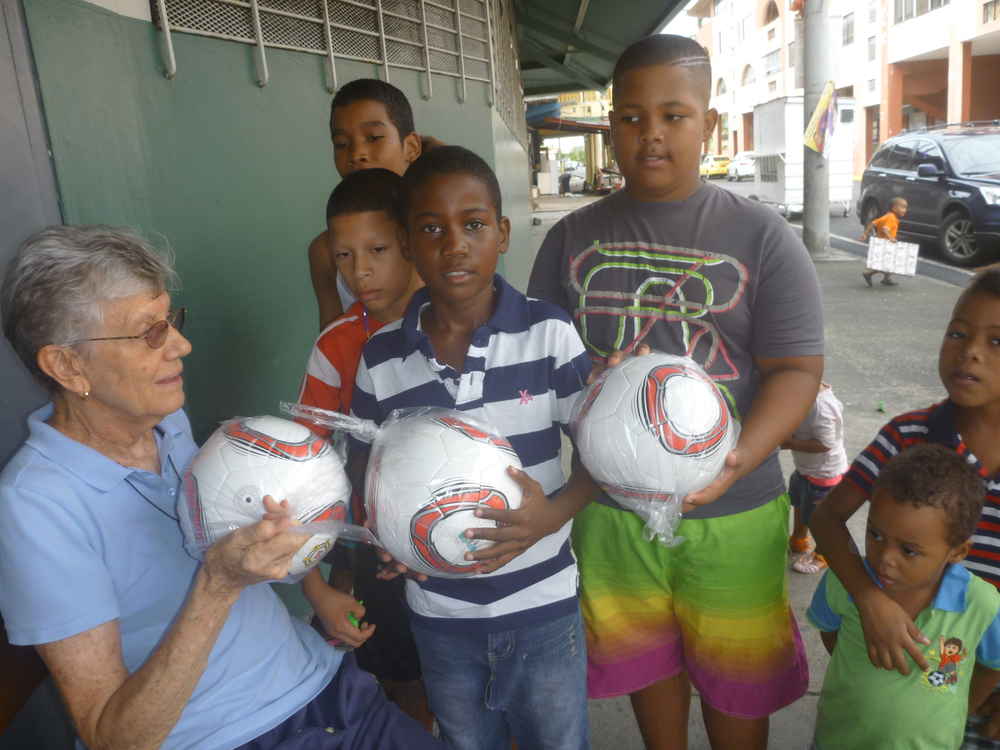 Since 1987, the Sisters of Mercy have opened their doors to poor mothers, children, and teens. They offer on-going Wholistic Formation, skill development, production, and various workshops like cooking, sewing, crafts, classes in English, computer, library, reading, writing and tutoring). Meals are also offered daily and dental care, alternative health, medicinal herbs, support for victims of violence, physical and psychological therapy are made available to anyone. They also have a day care program that allows the mothers to take advantage of the workshops offered or to accept a possible job. This grant allowed them to purchase updated dental equipment.
Society of St. Vincent de Paul
Easton, MD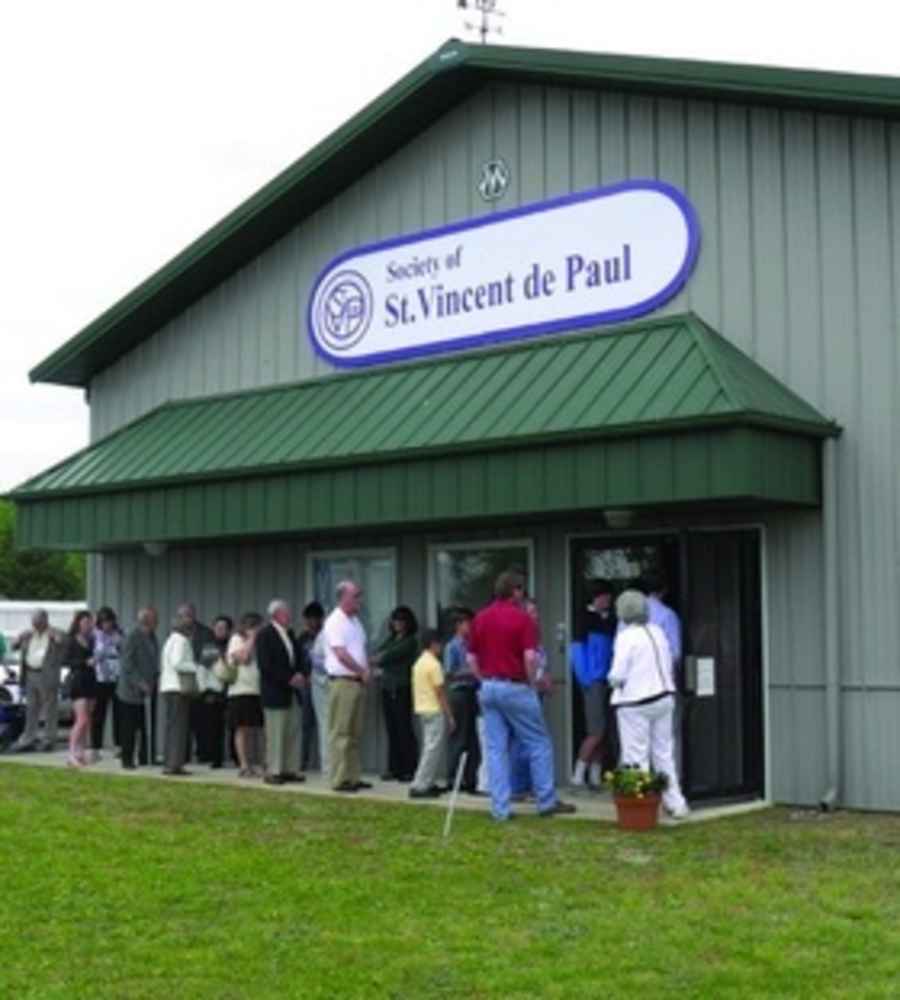 Founded in 1833 in Paris France, The Society of St. Vincent de Paul is an international organization whose mission is "To see in those in need the face of Christ." Locally, SVDP is part of Sts. Peter and Paul Catholic Parish. They are completely volunteer run with no paid staff. Over 200 volunteers work out of their 5,000 square foot facility in Easton. They help individuals and families in Talbot County, Maryland where they operate a food pantry, thrift center--with used clothing, housewares and furniture--and provide financial assistance, for clients needing money for rent, utility bills, medical costs and other expenses. Thanks to the support of our Annual Appeal the center was able to purchase a generator to provide power during emergencies.
St. Anne's Catholic Church - Brown Bag Lunch Program
Lancaster, PA
A $25,000 grant from the Federal Association awarded to the Brown Bag Lunch Program at St. Anne Catholic Church of Lancaster, PA funded a transformation of the kitchen, storage area and bathroom used for this program. The improved spaces have afforded the program greater efficiency to meet the growing number of people requesting a daily lunch.
The Brown Bag Lunch Program is an active ministry with significant impact in the community. It provides the only noontime meal in the city of Lancaster to all who come to the door. In existence over 20 years, the program provides an average of 140 nutritious lunches daily, five days per week, serving over 22,000 lunches in the past year. The program is staffed by more than 50 volunteers from the Lancaster community, including Members of the Order who work at the program monthly. The Brown Bag Lunch Program fulfills a vital mission in Lancaster, and the Order has provided much needed support to maintain and continue the goal of this program while honoring one of the charisms of the Order: serving the poor.
St. Mary's Soup Kitchen
Memphis, TN
Members of the Memphis region are heavily involved in working with St. Mary's Soup Kitchen, located at St. Mary's Catholic Church. It is the oldest, continuously running soup kitchen in the country, founded in 1870. Last year the Soup Kitchen fed 91,000 meals (about 300 per day, six days a week). Fr. John Hourican, a magistral chaplain for the Order, is pastor. Read more -
Washington Middle School for Girls
Washington, DC
Washington Middle School for Girls is an independent Catholic school serving at-risk population in Ward 8 of Washington, DC. Their mission is to provide an exemplary education in a safe and caring environment to vulnerable young girls that goes above and beyond academics. The school offers a dynamic and challenging educational process that helps students discover their own strengths and engage their families. Most of the students are living in poor and/or dysfunctional families where meeting their basic family needs is strained. This grant will provide counseling services to assist the students and their families. They will partner with Christ Child Society to provide two professional counselors for a total of six days a week offering counseling and mediation services for the students and their families
Watts of Love
Haiti
Watts of Love received $25,000.00 to purchase and distribute 500 LED solar lanterns, 500 solar backpacks, and 500 thumb-drives with the New Testament to vulnerable communities in Haiti.
The message below is from Erica Whelan, Development Coordinator at Watts of Love:
"On behalf of our staff at Watts of Love, we would like to thank the Order of Malta for your incredible contribution to our mission to eliminate poverty by illuminating lives! Our organization is very excited about completing our program and delivering these solar lanterns to Haiti.
On behalf of our staff, we thank the Order of Malta from the bottoms of our hearts for making this project possible and for partnering with Watts of Love to deliver solar light relief, love and HOPE to the vulnerable people who will receive our lights (HOPE stands for Health, Opportunity, Power and Education)."
Welch Terrace Apartments
Syracuse, NY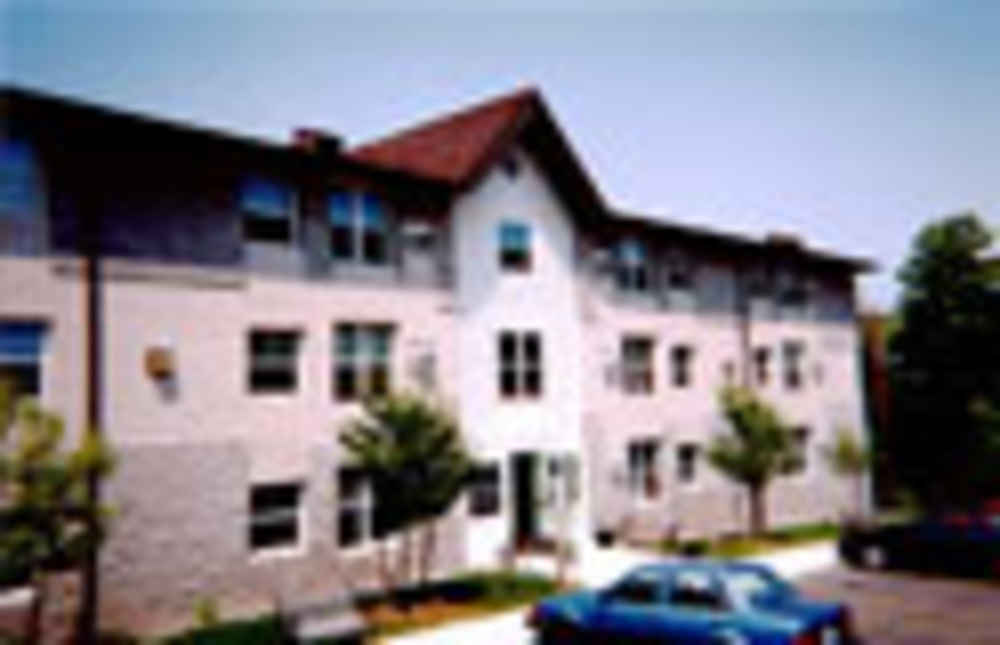 Welch Terrace Apartments provides secure housing with supportive services for low to very low income persons with HIV/AIDS. It provides 24 units in Central New York with all the necessities for daily living.