Federal Association Member Serves at Hopital Sacre Coeur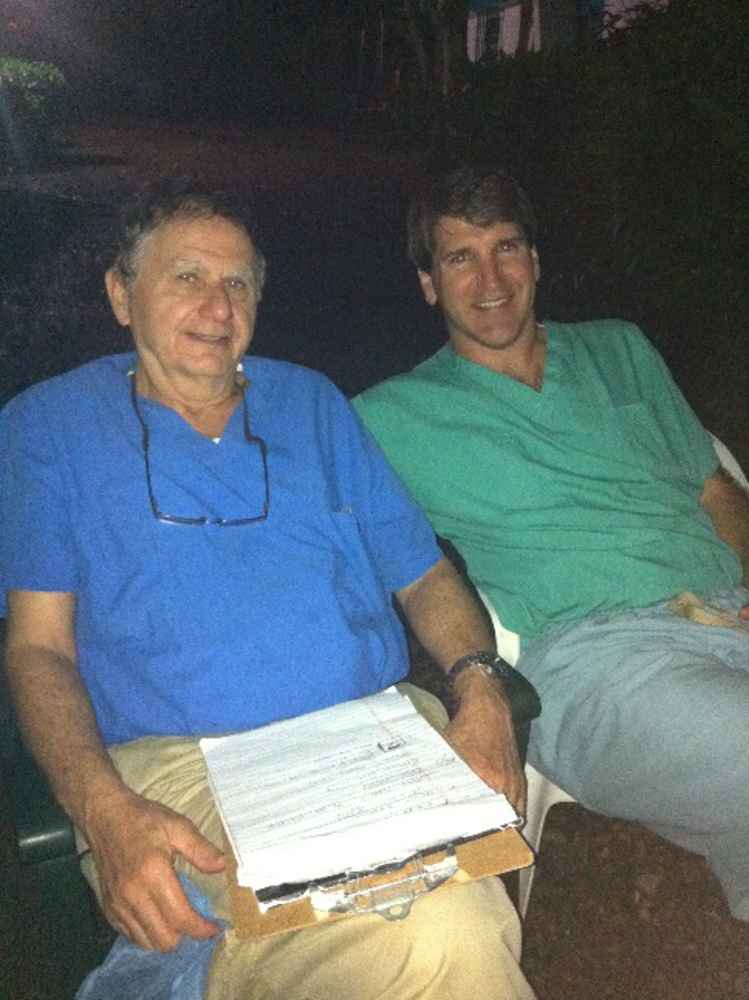 The gathering of knights and dames from all over the world for the Lourdes pilgrimage is also a sending out, to far-flung places, putting its benefits into practice. In the case of Dr. John Quinn, KM, the 2011 pilgrimage led him to a week in a Haitian hospital, treating patients presenting routine conditions as well as tuberculosis and parasitic illnesses that he does not ordinarily encounter in his pediatric practice in Charleston, S.C.
In early January, Dr. Quinn was joined by Dr. Richard Toussaint, KM, of Dallas, Dallas candidate Dr. Ross Neville and Dr. Joe Giere, KM of Syracuse, working at Sacre Coeur Hospital, a facility in Milot, in northern Haiti, with 73 beds and several clinics; the hospital serves a largely rural region of around 225,000 people, in one of the poorest countries in the world, having the lowest life expectancy in the Western Hemisphere.
Dr. Quinn landed in Haiti as the result of meeting Dr. Peter Kelly, KM an ophthalmologist, during the 2011 Lourdes pilgrimage. At the time, Kelly was also president of the Crudem Foundation, which is dedicated to providing accessible health care to the Milot region and training local medical personnel, Sacre Coeur being the centerpiece. The US Associations of the Order of Malta. make a substantial annual contribution to the hospital.
The relationship grew out of one man's promise to God on his near-death bed the 1980s. Dr. Ted Dubuque, KM, a St. Louis surgeon, had vowed that if he were granted healing from his illness, he would go to work in Catholic missions. The founding of Crudem, an acronym for Center for the Rural Development of Milot, and its support of Sacre Coeur all were part of a recovered Dr. Dubuque fulfilling his end of the bargain.
Today, the hospital is Haitian-run, with a full-time staff of 215, supplemented by 32 part-timers. "I learned a heck of a lot from them," Quinn said. "I was very impressed by how well trained they were."
Though populous, the region is lush with palms and mango trees. "It was a really safe village," Quinn said. "I was really impressed by how nice the people were and how beautiful the country was." Few of the houses in Milot had running water or electricity. The hospital, which is lit by generators, serves rather literally as a beacon for the area. At night, Quinn observed local children gathered in its courtyard doing their school homework by its light.
Back from Haiti, Quinn talks as if he were just getting started. "I was just getting a feel for the disease prevalence there, and then it was time to leave," he said, indicating he will be back. Moved by the experience, he urges knights and dames to learn more about Crudem by clicking here. - Jay Merwin, KM, Baltimore

Grants Committee Requesting Applications From Indigent Clinics
For several years the Federal Association contributed medicines to indigent clinics through its Clinics Program. This spring clinics serving indigent, uninsured people may submit a regular Grant application Of particular interest to our Grants Committee this year are projects that are transformative to a clinic's ability to care for the poor and the sick. Grants up to $25,000 have been awarded previously for projects ranging from diabetic disease management, purchase of essential durable medical equipment, renovation/expansion of examination rooms, outfitting mobile clinic vehicles, and providing the tools for clinics to access patient prescription drug assistance programs.
Funding support is NOT available for salaries or regular on-going operational expenses. Clinics are required to affirm that their practices adhere to the tenants and teachings of the Roman Catholic Church. Preference is given to those clinics in which members of the Order are personally involved as hands-on volunteers beyond service on boards or advisory committees. Applications in which local matching funds are also part, receive preference too. For more information and applications contact Leif Carlson in the Federal Association Office or call 202-331-2494. - Rowena Morris, DM, Chair, Grants Committee

Celebrate the Canonization of Two American Saints
Syracuse members of the Order invite you to celebrate the Canonization of Bl. Mother Marianne Cope of Syracuse and Bl. Kateri Tekawitha, the first Native American saint, on an eight day pilgrimage from Oct16-Oct 23, 2012. For more information and to join with the Diocese of Syracuse on the Pilgrimage contact Noreen Falcone or call 315-729-7789.
Blessed Marianne Cope, OSF, also known as the Blessed Marianne of Molokai was a Sister of St. Francis of Syracuse, NY, a founder of a hospital in that area. Known for her charitable works and virtuous deeds, she spent many years caring for the lepers on the island of Molakai, Hawaii. In November 1888, she moved to Kalaupapa, both to care for the dying Father Damien, SS CC, who was already known internationally for his heroic care of the leper colony there, and to assume his burdens.

New Journal of Spirituality Available
The Order of Malta and New Evangelization is a 144-page booklet with chapters written by, among others, Archbishop Angelo Acerbi, the Prelate of the Order and Albrecht von Boeselager, the Grand Hospitaller of the Order. Federal Association member W. Shepherdson Abell, GCMOb, Chairman of the Spirituality Committee and a former President of the Federal Association contributed a chapter, "Promoting Christian Culture in a Secularized Society". Contact the Office if you would like a copy.
Northern Virginia Defense of Faith Meeting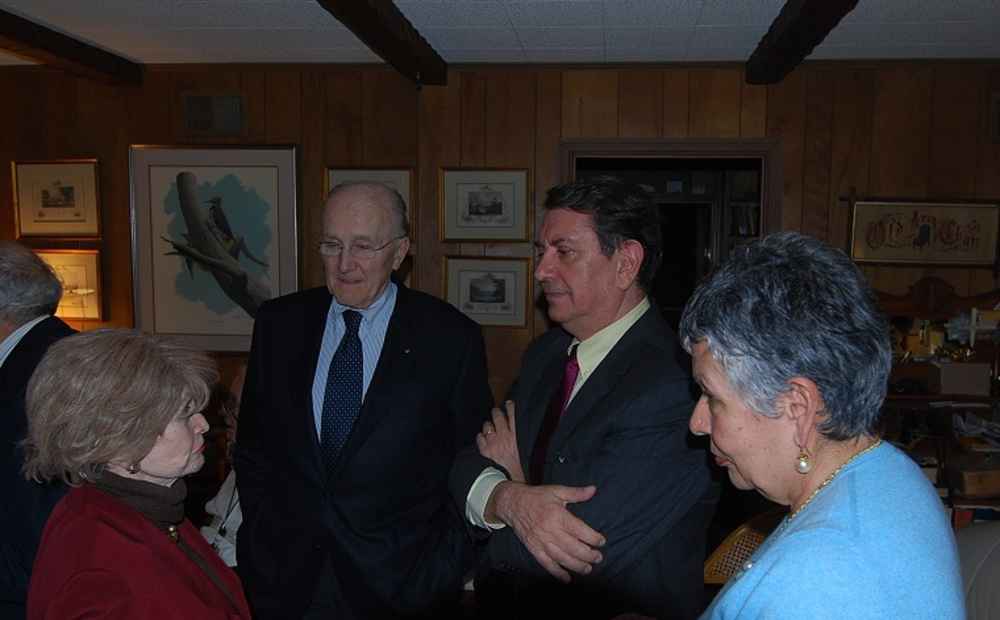 Last month, Tim Murphy, KM and Barbara Murphy, DMOb hosted Northern Virginia's Defense of Faith meeting featuring guest speaker Dr. Robert Royal. Bob is the is the founder and president of the Faith & Reason Institute in Washington, D.C. and editor-in-chief of The Catholic Thing. Bob gave a fascinating presentation on Subsidiarity and this important principle of our Catholic Social Doctrine. Members and candidates of the Order enjoyed the talk and responded with many questions. - W. Brian Walsh, Candidate 2012, Northern VA
Novena to Our Lady of Lourdes: Week Four
Prayer for the Fourth Week

(See the March 2nd Order of Malta Moment for the Novena Prayer, and pray this Week 4 Prayer.)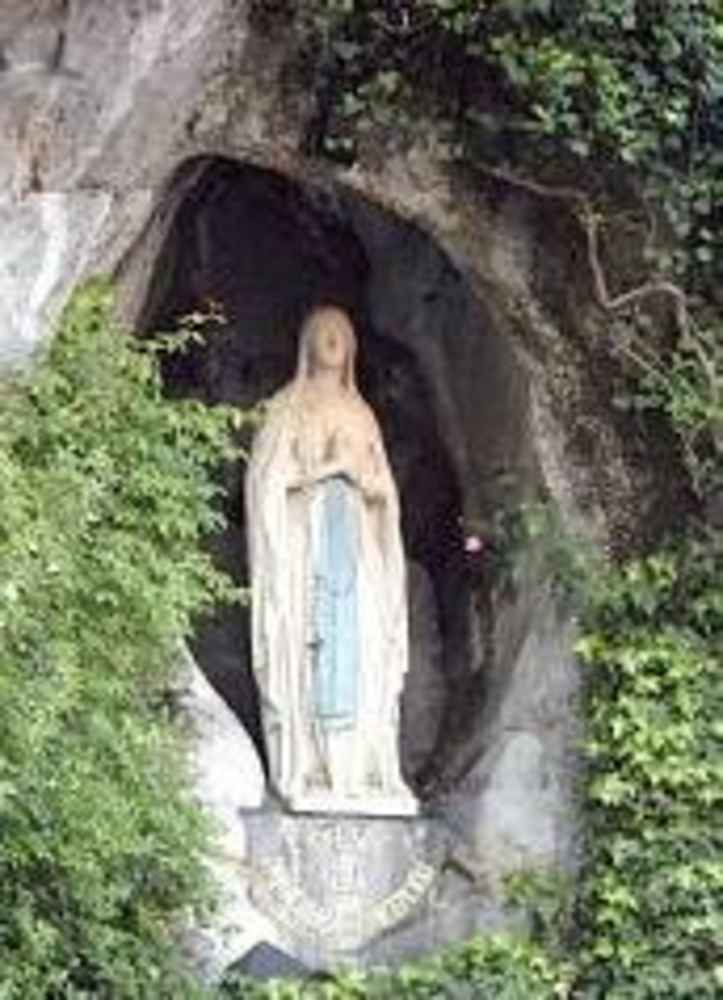 Our Lady of Lourdes, to whom Jesus can refuse nothing, pray for us. You have power over your Divine Son's Heart. Prevail over Him to be favorable to us. Ask, Heavenly Queen, and you will be heard. See our misery and our need, and have pity on us, O Mother of Goodness! Bestow generously the treasures of heaven on those who pray before your altar. Virgin Most Powerful, pray for us.
Upcoming Events:
Mar 24 - Syracuse - Pancake Breakfast at Assumption Church, Volunteers arrive by 7:30 AM. Contact: John Clark
Mar 24 - Northern VA - Mass for the Anointing of the Sick, 11 AM; Fr. Richard Mullins will be the Celebrant and Homilist. Volunteers are needed; last year the region had approximately 150 Malades attend. Respond to Elizabeth Scheuren or Valencia Camp
Mar 24 - Montgomery County - Lourdes Anointing Mass; Our Lady of Mercy Church, Potomac, MD; 10:00 AM. Contact: Michele Bowe
Mar 26 - Syracuse - Monthly Malta House Birthday Party at 2:30 PM. Contact: Kathy Mezzalingua
Mar 31 - Wash DC - Second Annual Faith and Service lecture with Rev. Timothy Radcliffe, OP, theologian and former Master General of the Dominican Order. 7 PM Dahlgren Chapel, Georgetown University. A reception will follow. Prior to his talk, Fr. Radcliffe will celebrate the Saturday 5:30 Mass at Holy Trinity Church. Contact: Tom Hughes
Apr 9-14 - New Orleans Home Repair Program work week. Click here for info and sign up.
Apr 14 - Montgomery County, MD - Volunteers needed for the Easter Party for the teen mothers, children and babies at St. Ann's Infant & Maternity Home, 4901 Eastern Avenue Hyattsville, MD. Contact: Chrissy Page
Apr 17 - Baltimore - Volunteers needed for My Sister's Place Women's Shelter 3rd Tuesday Dinner 4-6:30 PM. Contact: Margie Counselman
April 19-20 - Charlotte - Day of Formation for candidate class of 2013 and sponsors. Click here for details.
April 21 - Wash DC - Federal Association Day of Reflection - Washington Theological Union - 9:00 - 2:00. All members and candidates invited. Click here for RSVP form.
May 2-9 - Lourdes Pilgrimage.
May 17 - Baltimore - Volunteers needed for My Sister's Place Women's Shelter 3rd Tuesday Dinner 4-6:30 PM Contact: Margie Counselman
May 22 - Lancaster, PA - Defense of the Faith Series, "With Liberty and Justice for Some", featuring Marie Hilliard, Ph.D., DM. Dr. Hilliard is Director of Bioethics and Public Policy at The National Catholic Bioethics Center. Mass 6:30, with lecture following at St. John Neumann Church. Contact: Pat Whalen
Jun 11 - Kansas City, MO - The St. James Place Steak and T-shirt Dinner for the hungry; contact Georgia Lynch for details.
Jun 16-17 - Annual Spring Retreat of the Federal Association; St. Mary's Seminary, Baltimore; Rev. Thomas Hurst, S.S., retreat director. Click here for RSVP form.
Jun 19 - Wash DC - St. John the Baptist Mass & Reception; St. Matthew's Cathedral; 6:30 PM; His Eminence Donald Cardinal Wuerl, celebrant. Contact: Joe Dempsey
Jun 19 - Baltimore - Volunteers needed for My Sister's Place Women's Shelter 3rd Tuesday Dinner 4-6:30 PM Contact: Margie Counselman
Jun 22 - Lancaster, PA - Federal Association's primary observance of the Feast of St. John the Baptist; Mass - St. Mary's Church, 6:00 PM; dinner at the Hamilton Club. Contact: Pat Whalen
Jun 23 - Columbus - Mass for the Feast of St. John the Baptist - 5pm @ St. John the Baptist Church. Contact: Charles Mifsud
Jun 24 - Kansas City, MO - St. John the Baptist Mass and Dinner - is scheduled at the home of Chuck and Jackie Sullivan. Contact Georgia Lynch for details.