St. John's Day Celebrations
This year, the principal celebration of the Patronal Feast was in Lancaster, PA, coupled with a meeting of the Officers and Board. The day began with visits to the sites of the works of the Order in the Lancaster Region: St. Anne's Retirement Community, where members transport patients to Mass and bring the Eucharist on First Fridays; San Juan Bautista, an Hispanic community center and church, where members renovated a thrift store and advised on work systems, and The Catholic Worker House, where members of the Order serve lunch to the homeless each fourth Saturday.
Mass was celebrated at historic St. Mary's Church and dinner followed at the Hamilton Club. - Pat Whalen, KM, Lancaster Hospitaller.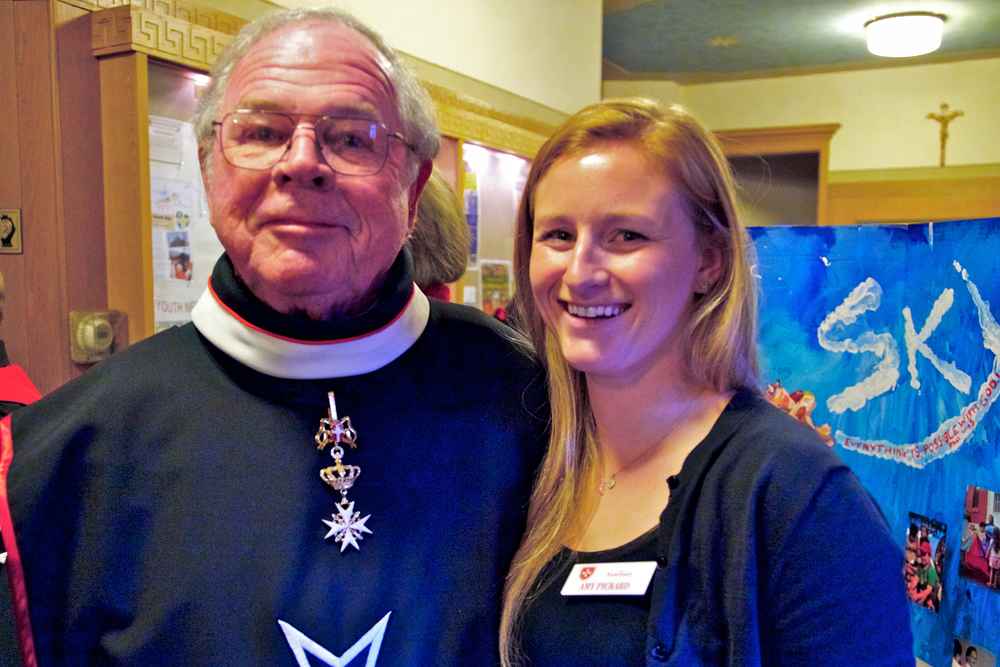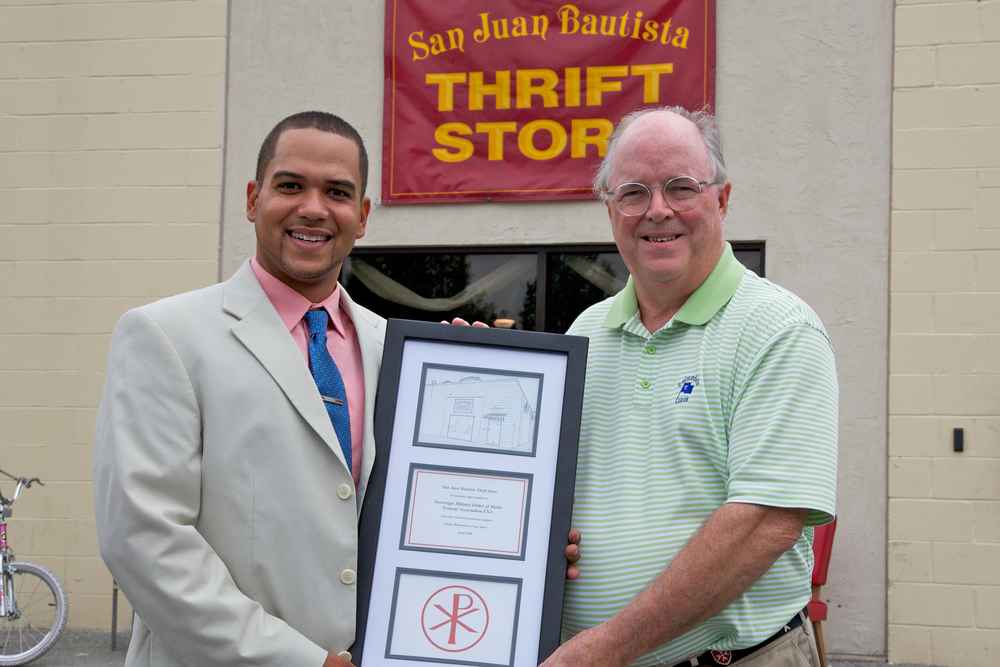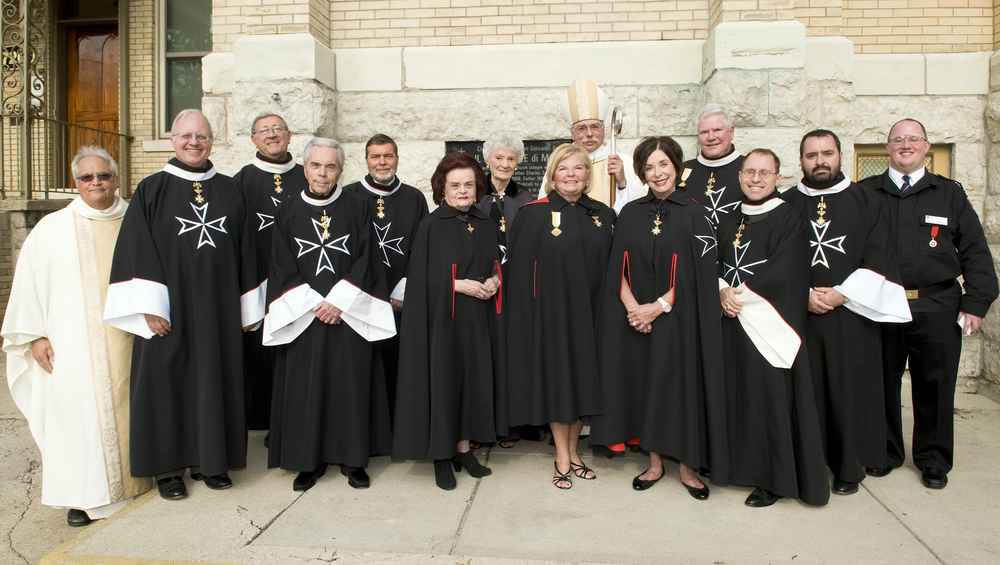 In Columbus, approximately 70 attended the Mass of the Feast and 34 came to the dinner which followed. Eleven knights and dames and one auxililiary member attended the Mass which was celebrated by Bishop Frederick Campbell. Columbus photos are available here. - Charles Mifsud, KM, Columbus Hosptialler.
Pittsburgh members celebrated the Feast of St. John the Baptist at the Oratory on June 21 with Bishop David Zubik as celebrant with Fr. Lawrence DiNardo (brother of Cardinal DiNardo of Houston) as con-celebrant. Dinner followed at the Pittsburgh Athletic Association. - Dan McGrogan, KM, Pittsburgh Hospitaller
"Faith and Service" Highlighted at Order of Malta Lecture
Earlier this spring, Father Timothy Radcliffe, OP delivered the second annual Order of Malta Lecture on Faith and Service: the Unbreakable Bond. The lecture, given at Georgetown University's Dahlgren Chapel, was attended by some 200 people, and was cosponsored by the Order of Malta. Father Radcliffe began by saluting the Order of Malta. He recalled that during his years in Rome as Master General of the Dominican Order, he developed a close friendship with Fra Andrew Bertie, who was then the Order's Grand Master.
In addressing the unbreakable link between faith and service, Father Radcliffe chose to pay special attention to the Order's commitment to care for the sick, which he rooted firmly in a theological understanding of the incarnation. "Our care of the sick, and for life from conception to death, springs from our faith that bodies matter. Our God became flesh and blood, like us. In Jesus, our bodies are made holy. How do we care for the sick?... [We are called] to be with them. Sickness can be very lonely. It cuts you off from people. Our presence with the sick is a sign that how ever lonely they feel, God is with them."
"Often the sick teach us that it is OK to depend on others. The person with disabilities may also have some special gift for the community which no one else can give. Because Vincent was blind, he depended on his hearing, and he was acutely sensitive to nuances others miss. He heard our secret fears and hopes in our voices. We are all blind and deaf in some way, and sometimes the blind teach us to hear and the deaf teach us to see, and the lame give us courage to take the next step. We tend to the sick because they are Christ, and so we receive His gifts from them. They open our ears and eyes, and teach us to hope." - Kathryn Abell, DMOb, Washington, DC

Celebrate the 4th with the Wounded Warriors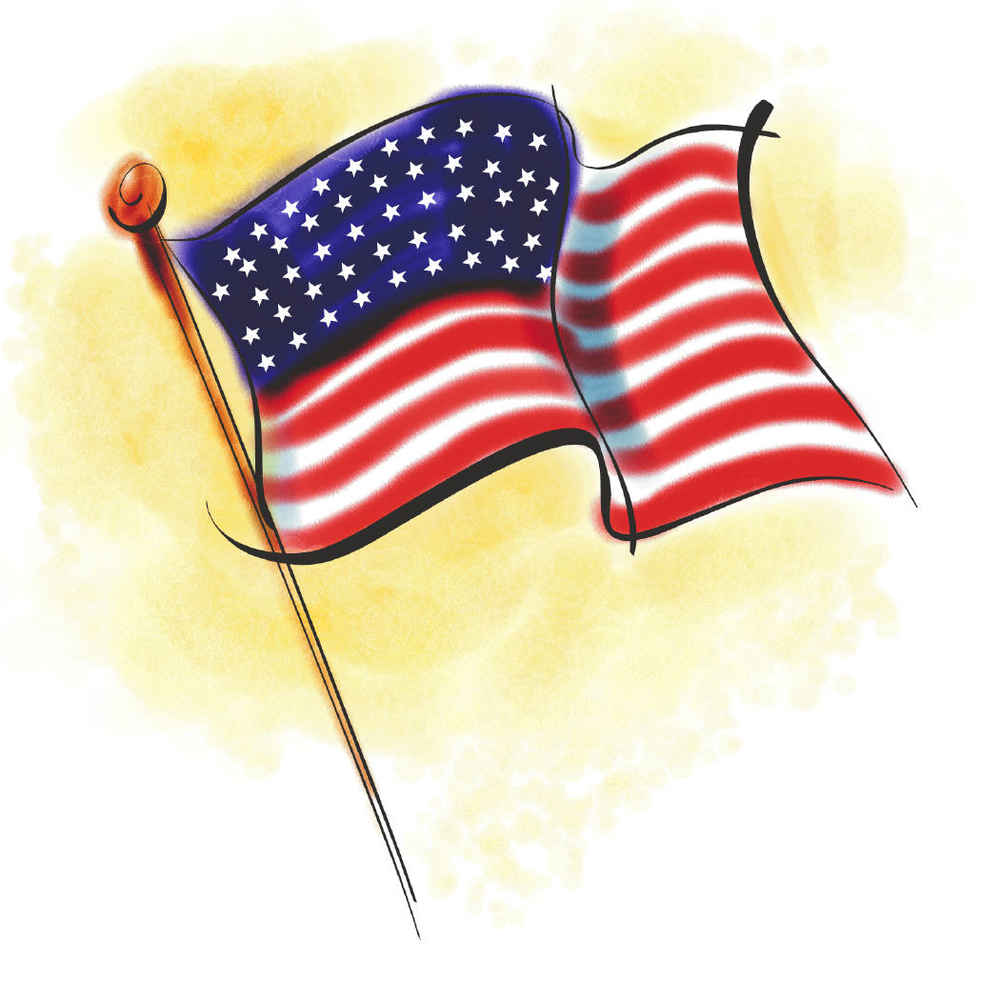 The Order of Malta is honored to host a barbeque for our Wounded Warriors on July 4th at Walter Reed, now located at Navy Bethesda Medical, from 4 to 6 PM. We urgently need volunteers for the following jobs: Set up and Cooks (at 3 pm please bring cutting boards and knives) Food prep in advance per volunteer: Baked Potatoes, 20 Salad for 20 w/dressing on the side Dessert for 20, Greeters, and Clean Up.
Please email Joan Glasgow or call 301-807-7500.

Lourdes Pilgrimage Reunion
July 20 – 21, 2012
All former Lourdes pilgrims are invited to the Reunion - National Shrine Grotto of Lourdes - Mount St. Mary's University and Seminary, Emmitsburg, Maryland. Click here to register
Upcoming Events:
Jul 4 - Walter Reed, now located at Navy Bethesda Medical - Wounded Warriors 4th of July; 4-6 PM. Contact Joan Glasgow
Jul 7 - Hyattsville, MD - Malta House, Family and Friends Fourth of July Celebration, at Noon; volunteers needed. Contact: Valencia Camp
Jul 18 - Kansas City - Shalom House - Volunteers are needed to serve dinner to the homeless men. Contact: Georgia Lynch
Jul 20-21 - Lourdes Reunion at Mt. St. Mary's University. Click here to register
Jul 31 - Chicago region - Annual Barbeque at the DeMuro's. Contact: Linda Kuczma
Aug 15 - Montgomery County, MD - Malta House Anniversary Celebration, at 2 PM Contact: Valencia Camp