Cardinal-electors Prayed in Chapel Designed by Pittsburgh Knight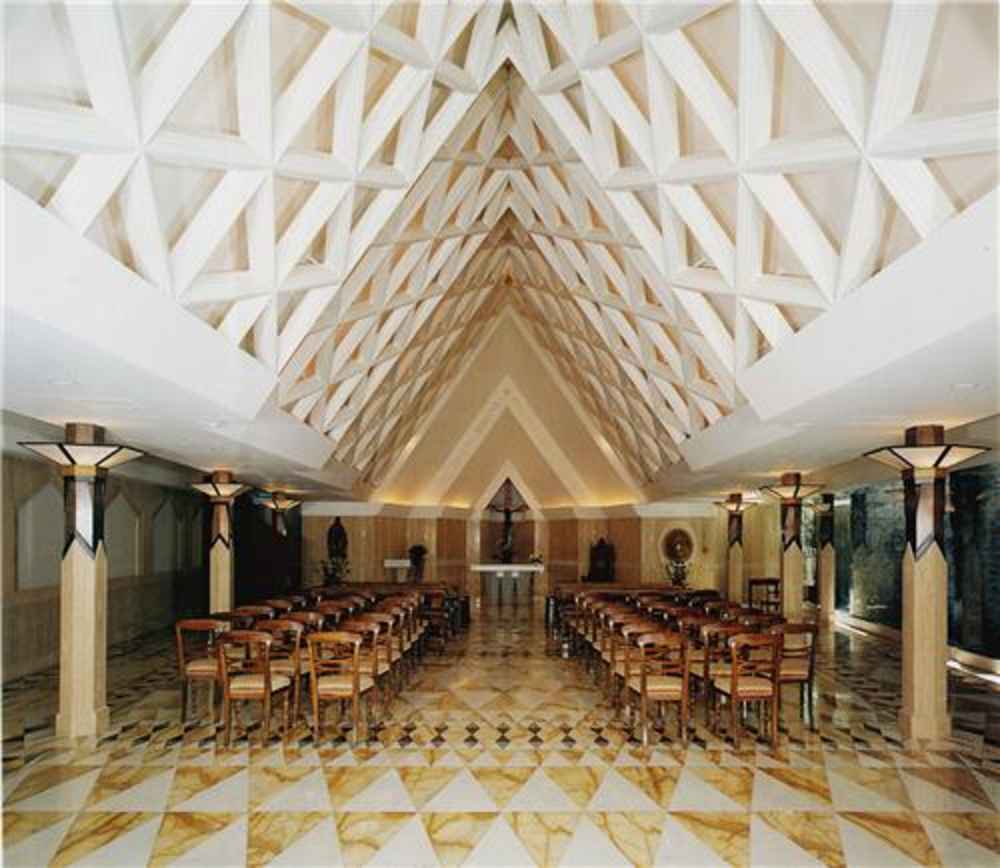 The meditation chapel used by the Pope was designed by Federal Association member Louis Astorino. Completed in 1996, the chapel serves visiting clergy, and is a place for the College of Cardinals to gather and reflect before moving on to the Sistine Chapel to vote for the new Pontiff. Just 3,300 square feet on a triangular lot to echo the Holy Trinity, Astorino's design echoes the history of the Vatican and exudes tranquility by the use of a glass wall overlooking the Leonine Wall. The resulting space is both light and warm, and Mr. Astorini calls it his firm's greatest work. To see a recent interview on the chapel, click here.
Federal Association Physicians Serve on Lourdes International Medical Committee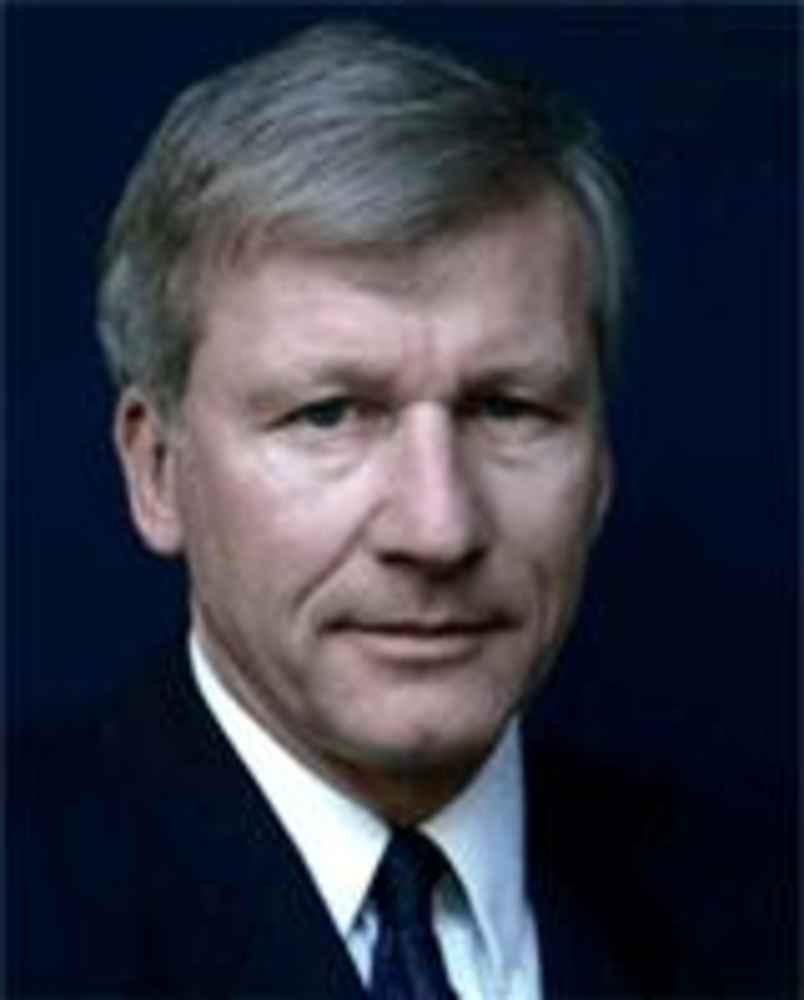 Dr. Jacek Mostwin, the longtime medical director of the Federal Association's Lourdes Pilgrimage Committee has been appointed to serve on the Lourdes International Medical Committee (CMIL). The committee meets annually to review reports of cures and possible miracles. There are 34 members of the committee, including Dr. Edgardo Yordan, who, like Dr. Mostwin, is a member of the Lourdes Committee Medical Team.
Federal Association Dame Wins National Award
Marianne "Mimi" Fleury, president and co-founder of the Community of Concern of North Bethesda, MD, received the Senator Harold Hughes Memorial Award from the National Institute on Alcohol Abuse and Alcoholism (NIAAA), part of the National Institutes of Health. The Hughes Award recognizes the contributions of a non-researcher whose work translates research into practice, thereby building bridges across the alcohol prevention, treatment and policy-making communities.
Fleury became involved in addressing the problems of alcohol and drugs as part of her volunteer work on a parents' committee for Georgetown Preparatory School, a Jesuit high school in Bethesda, a suburb of Washington, D.C. "Our committee saw a real need for a publication, something that could help both parents and students," said Fleury. In 1999, the group published a booklet, A Parent's Guide for the Prevention of Alcohol, Tobacco and Other Drug Use. Fleury then helped found the first Community of Concern consortium, an outreach effort to schools that has distributed nearly 1.9 million copies of the guide in 36 states.

Grants Committee Supports Program in Dallas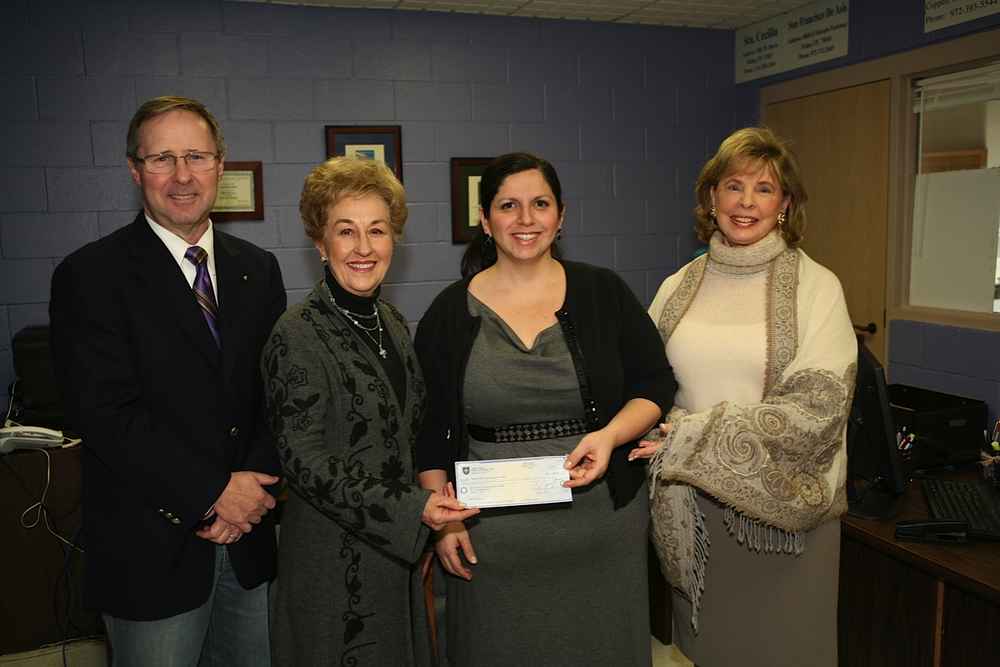 The Federal Association awarded grants to The Catholic Pro Life Committee of North Texas in the amount of $10,000.00 and to the Natural Family Planning Center of Dallas, Inc. in the amount of $11,000.00. Congratulations to our Grant recipients Congratulations to our Grant recipients and, many thanks to those who supported these two groups and sponsored their grant applications. Pictured above from the left: Christopher Rolland, Hospitaller for the Dallas area, Theresa Martter, former Hospitaller for the Dallas area, presenting the check for $10,000.00 to Patty Hildago, Director of The Natural Family Planning Center of Dallas, Inc., and Bette Hoag, founder and past director of the NFP Center and previous Hospitaller for Dallas.
17th Annual Kansas City Anointing Mass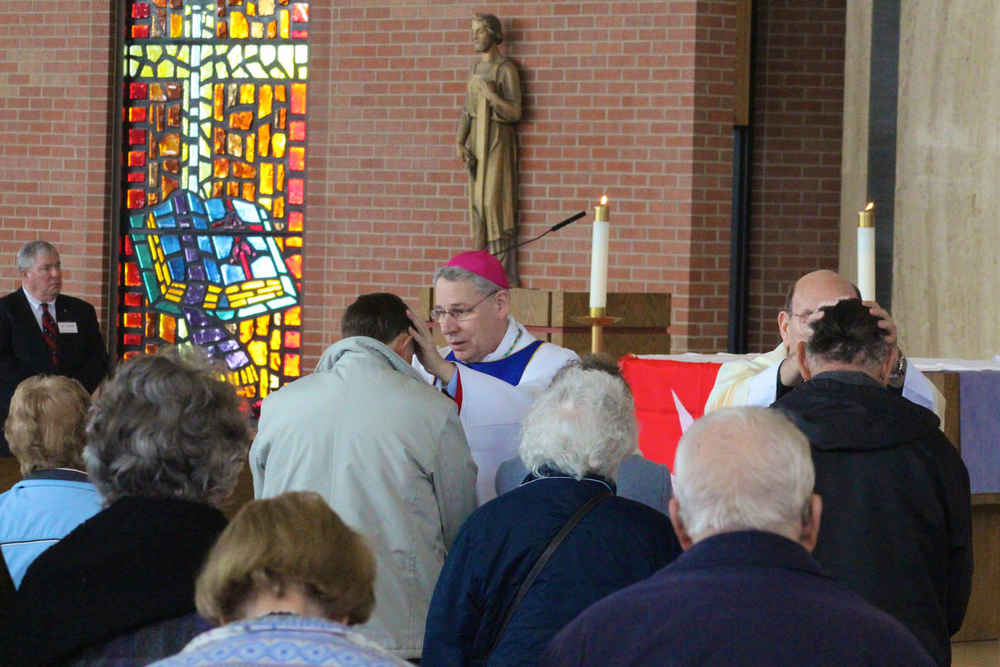 The 17th annual joint diocesan (Kansas City, KS and Kansas City, MO) anointing Mass was held on March 2, and, as always, was modeled after the anointing Mass in Lourdes. This year 25 Knights, Dames and Candidates, assisted by 15 spouses and volunteers, served 175 malades and companions. The principal celebrant was Kansas City, MO Bishop Robert Finn with seven other priests concelebrating. The homilist was Archbishop Emeritus James Keleher of Kansas City, KS. Mass was followed by a Benediction and a reception. Each malade and family were provided with a bottle of Lourdes water and a prayer card as gifts from the Order. - Tom Weiford, KM

Prayers from Subpriory
One of the ways the professed knights and the knights and dames in obedience in the Subpriory of Our Lady of Lourdes serve the Federal Association is by a prayer ministry. Members of the First and Second Class pray every Friday "in community" and individually at other times for all those on the subpriory's prayer list.
This ministry sends specially designed Mass cards and a personal note to the families of deceased knights and dames. Masses are offered by Msgr. James Watkins, a Federal chaplain who is also chaplain of the subpriory. Cards for special prayers are also sent to members and their families who are ill and in need of improved health.
In cooperation with the Association's Lourdes Committee, the subpriory also sends cards and a personal note to Lourdes malades and their families in need.
Names stay on the prayer list for one year, unless a special request is made to keep someone on longer. The prayer list is updated monthly, and a special "Deo Gratias" list is maintained for those whose health improves.
Requests are accepted from knights and dames, malades, and family members who are having surgery, undergoing cancer treatments or suffering from long-term or other illnesses. Time-sensitive requests are emailed to pray-ers as needed.
Please submit requests or obtain further information by contacting Kathryn Abell, GCMCOb., at kathrynabell@verizon.net.

Upcoming Events:
Mar 23 - Annandale VA - Mass and Anointing of the Sick - click here
Mar 23 - Syracuse - Pancake Breakfast - Assumption Parish Center. Volunteers arrive 7:30 AM. Contact John Clark
Mar 23 - Wash DC – St. Ann's Center for Children, Youth, and Families – Volunteers needed for annual Easter party; 11:30 am – 1:30 pm; contact Chrissy Page
Mar 24 - 29 - New Orleans - Order of Malta Home Repair Program – work week # 4. Please here for details and sign-up sheet
Mar 25 - Syracuse - Malta House Birthday Party. Volunteers arrive 2:30 PM. Contact Pat Fallon
April 4 - 5 - Wash DC - Day of Formation for candidates and sponsors of class of 2014
April 5 - Syracuse - First Friday Mass, Breakfast and Speaker - 7:00 AM. Contact Margaret Martin
April 20 - Wash DC - Federal Association Day of Reflection, Georgetown University; "I Was in Prison" will be the theme, and Rev. Michael Bryant, former chaplain to the Washington, DC Jail, will be the primary speaker.
April 29 - Lancaster, PA - Defense of Faith presentation -"Faith and Academic Life - An Evening with John Garvey, President of the Catholic University of America"; St. John Neumann Church; Mass - 6:30, presentation by Dr. Garvey - 7:30. For information, please contact Peter Scudner
Apr 29 - Syracuse - Malta House Birthday Party - Volunteers arrive 2:30 PM. Contact Pat Fallon
May 1 - 8 - Order of Malta Pilgrimage to Lourdes
June 21 – Hartford – Federal Association's "primary observance" of the Feast of St. John the Baptist. Mass – Cathedral of St. Joseph with Archbishop Henry Mansell, followed by dinner.
July 19-20 – Emmitsburg, MD - Lourdes Reunion - ALL former pilgrims invited. Mt. St. Mary's University
October 18 – 19 - Wash DC - Investiture Weekend