LINDY BOGGS REMEMBERED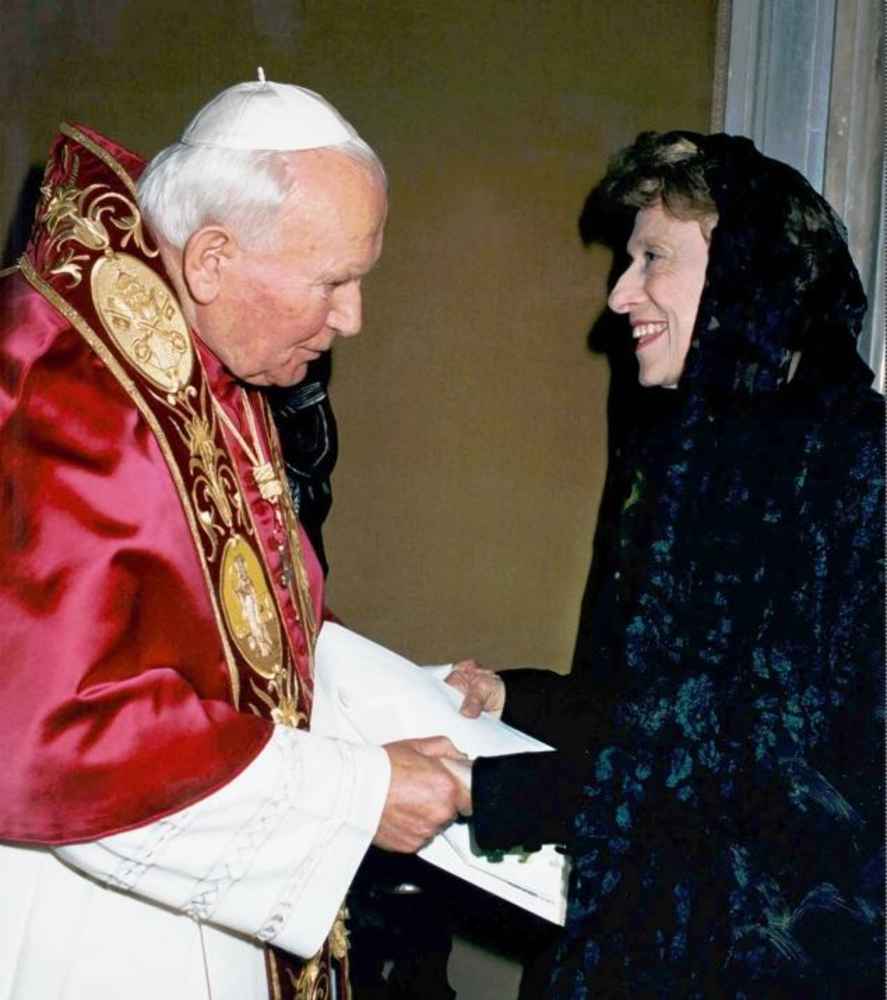 Former Rep. Lindy Boggs, DM, a member of the Federal Association since 1988 died at her home in Chevy Chase, MD on July 28. She was 97. Mrs. Boggs, who served nearly 18 years in Congress after succeeding her late husband, also served as ambassador to the Vatican from 1997-2001.
Mrs. Boggs, who was born on a plantation near New Orleans, announced her retirement from Congress in 1990 to help her daughter Barbara Boggs Sigmund, the Princeton mayor, deal with eye cancer. Mrs. Sigmund died that year.
In 1997, President Bill Clinton appointed Mrs. Boggs ambassador to the Vatican. While ambassador, Mrs. Boggs organized a visit by a US Congressional delegation to Fra' Andrew Bertie, then Grand Master of the Order of Malta, to discuss recognition of the Order's sovereignty.
MALTA HOUSE OF CARE
EVENING OF IRISH MUSIC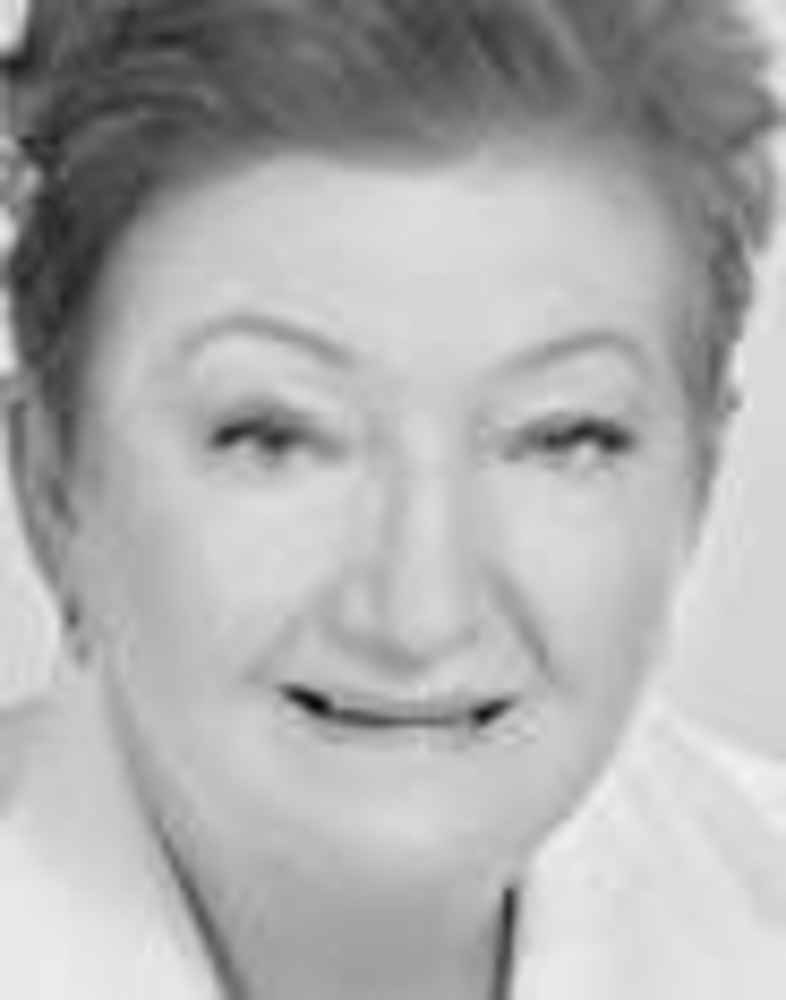 Pauline Olsen, M.D., Dame of Malta, Hospitaller and a co-founder of the Malta House of Care mobile medical clinic and founder of the Malta Food Pantry in Hartford CT, will be honored on Thursday, October 24 with an evening of Irish music referencing her heritage. Proceeds from the event will benefit the Malta Clinic and Food Pantry.
Dr. Olsen has provided care to women in the Greater Hartford area since 1977, first as director of maternal fetal medicine at Saint Francis Hospital and Medical Center, and later in a private practice of obstetrics and gynecology. During those years, she saw the consequences of poverty in the incidents of perinatal mortality and morbidity and the lack of access to preventative care. Dr. Olsen wanted to give back something to the community so in 2006 she co-founded the Malta House Mobile Clinic and in 2012 the Food Pantry.

TRIAD REGION MEMBERS SPRUCE UP PATHWAYS CENTER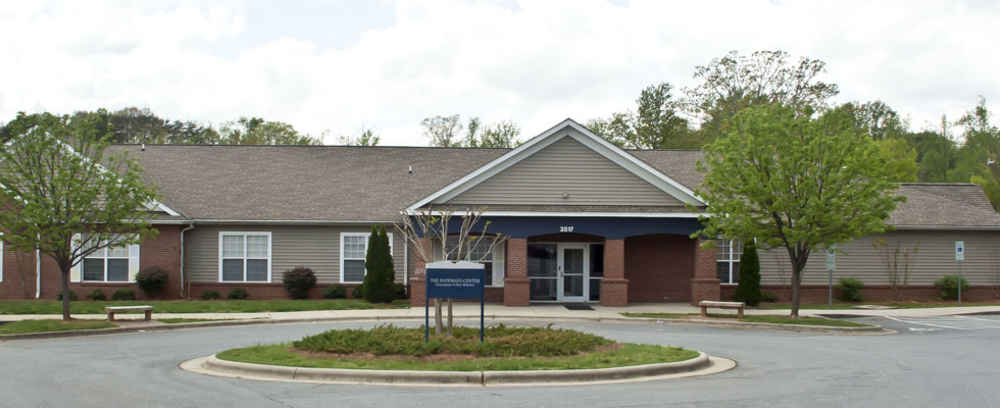 Recently a group of Triad NC Region members gathered to serve the poor at Pathways Center, a housing program of Greensboro Urban Ministry. Pathways provides 16 homeless families a safe, temporary environment to live while they are searching for other housing. The Order of Malta regularly prepares and serves dinner at Pathways, but this most recent project was more ambitious. The Pathways facility is 11 years old, and two playgrounds on the property were in desperate need of cleaning and mulching. The vinyl siding on the building itself had never been cleaned. A white picket fence was in need of a new coat of paint.

Jeanne Murtaugh, Gary Fly, Bill Lawler, Bob Scheppegrell, candidate Derek Ritzel, along with Teresa and Patrick Scheppegrell spent seven hours tackling those three projects. Twenty-six cubic yards of mulch was laid, several thousand square feet of vinyl siding was pressure washed and the picket fence was painted.
ATLANTA PREGNANCY AID CENTER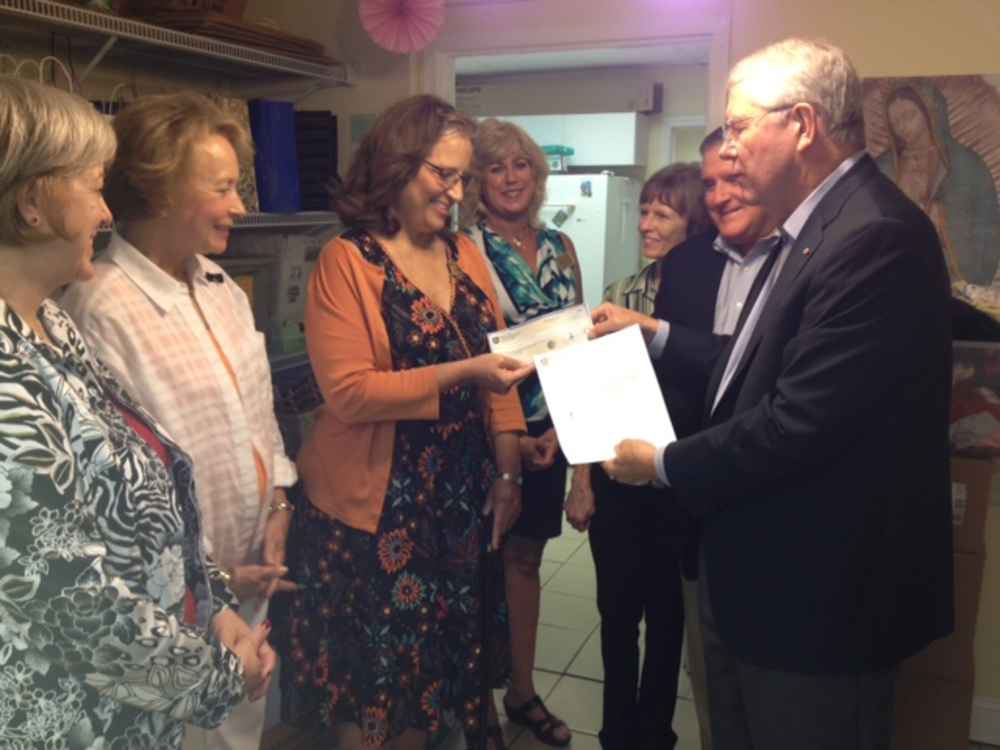 Members of the Atlanta Region, along with staff and volunteers for the Pregnancy Aid Center in Atlanta were present for the Malta Grant Presentation recently. Tom Wessels spearheaded the request for this grant, following through to assure it became a reality.
Thanks to this Malta Grant, exterior stucco and an expanded storage room for baby supplies are forthcoming.
ORDER OF MALTA NEW ORLEANS HOME REPAIR PROGRAM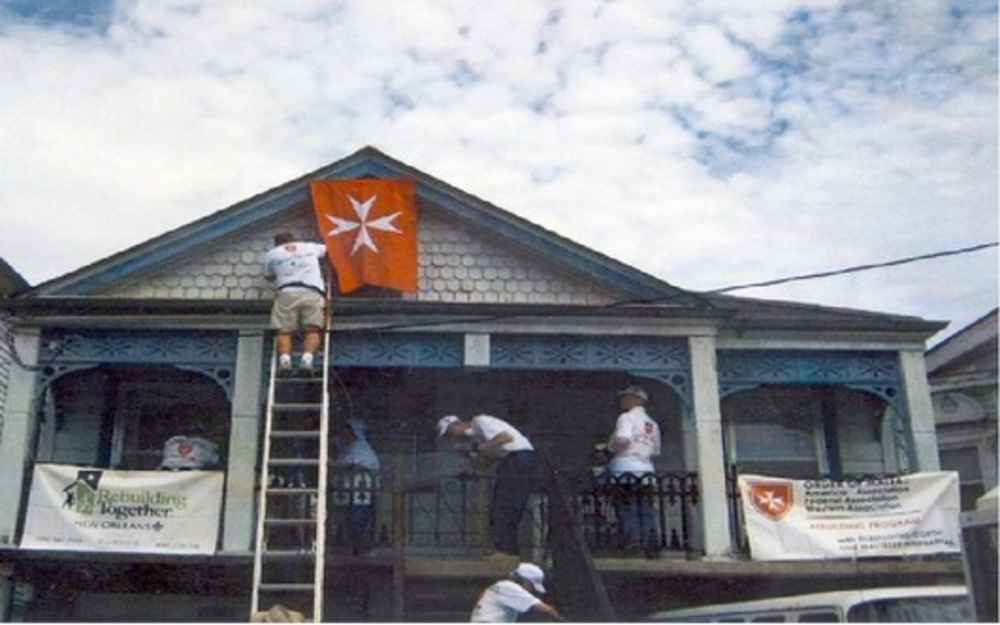 We need four teams of 15-20 volunteer workers for each of the weeks listed below. Volunteers will arrive on Sunday afternoon, and check into the New Orleans Marriott on Canal Street. We work Monday-Thursday from 8:00 AM - 4:00 PM. All three meals will be provided Monday through Thursday, except for dinner on Wednesday night, and there will be a farewell party on Thursday night. There is no work on Friday.
The work weeks are:
November 10-15, 2013
January 19-24, 2014
February 23-28, 2014
March 23-28, 2014
NEW HOSPITALLERS approved by Board of Directors
The Association board of directors approved a slate of new Hospitallers effective October 17 for a three year term. Click here to read more -
INVESTITURE WEEKEND
INVITATION
October 18-20, 2013