SPIRITUAL REFLECTION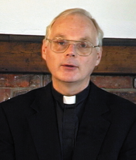 The Solemnity of Christ the King on November 24th concludes the Year of Faith. Pope Francis has repeatedly stressed during this year our duty as Catholics, and therefore most especially as members of the Order of Malta, to be actively engaged in the "new evangelization" called for by his predecessors Paul VI, John Paul II, and Benedict XVI. On May 17th he said, "We are called to open ourselves more and more to the Holy Spirit's work - to be instruments of God's mercy, His tenderness, His love for every man and woman, and especially for the poor - It isn't an optional mission but an essential one."
Notice that the Holy Father stresses that to be engaged in evangelization we must "open ourselves more and more to the HOLY SPIRIT'S WORK," not simply to do our work as we see fit. To put it another way, we are not to limit ourselves by doing "God's work," but rather "allowing God to do his work through us"! This is a subtle but very important difference. Blessed Mother Teresa was adamant that her sisters are not social workers "but ambassadors for Christ" (II Cor. 5/20) who recognize the face of Jesus in the "poorest of the poor."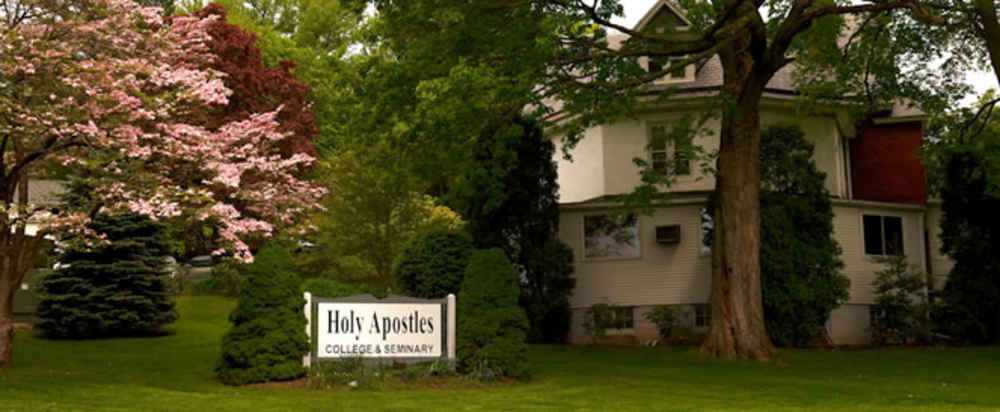 In order to allow God to work through us that we might fulfill our mission in the Order, we need the Holy Spirit. We can't force the Holy Spirit to be active in our lives by our own efforts. All we can do is beg the Holy Spirit to inspire us to allow God more and more to accomplish His will through us. Our Blessed Mother is the perfect model of the one who gave her total self in response to the Holy Spirit's work in her. "Be it done unto me according to your word" (Lk 1/38). "Come Holy Spirit - enkindle the fire of your love in my heart - give me the grace to say yes to your inspiration so You shall renew the face of the earth." Or in the words of St. Francis of Assisi, "Lord, make me an instrument of your peace." - Fr. Douglas Mosey, C.S.B., Ph.D., Rector - Holy Apostles College & Seminary, Cromwell, CT
GRANT APPLICATIONS-DUE OCTOBER 15
Little over two weeks remain for submitting a Grants application to the Grants Committee for projects serving the poor and sick. Knights and Dames who actively participate in such programs may apply for grants that conform to the Guidelines listed in the members' section of the Federal Association's website.
Further guidance and a copy of the electronic form are available by calling the Programs Administrator, Natalie Sheehan, at 202-331-2494 or e-mailing her. Click here to read more-
MALTA HOUSE 1963 PARTICIPANTS GATHER FOR 50th ANNIVERSARY
Some residents at Malta House senior center in Hyattsville walked the National Mall 50 years ago with Dr. Martin Luther King Jr. Mr. Oscar Sansbury, Mr. Caesar Dudley and Mrs. Frances Williams reminisced on the historic day while watching the anniversary on TV. Click here to view -
FRA' JOHN HARVEY CELEBRATES 90TH BIRTHDAY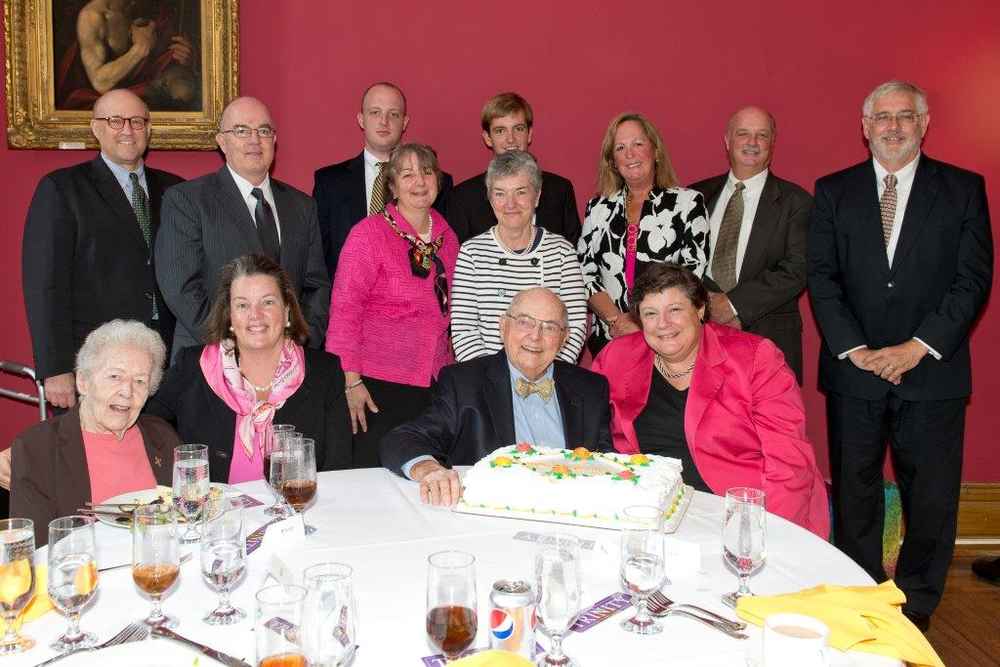 from REGULATIONS AND COMMENTARY
The Prince and Grand Master Fra' Matthew Festing reminds us that we need to read and reread the Rule of the Order frequently. Here is our monthly selection from Membership in the Order of Malta: REGULATIONS AND COMMENTARY to help us in perfecting our lives as followers of Christ and as members of our Order.
VII. REGULATIONS REGARDING THE PRINCIPAL FUNCTIONS OF PRIORIES AND ASSOCIATIONS TOWARDS THE MEMBERS - Page 55, REGULATION
- The principal functions of the Priories and Associations towards the Members are to help their sanctification by furthering their participation in the spiritual life, formation programs, and works of the Order and to instill consciousness of belonging, and fidelity to a worldwide Order under the leadership of the Grand Master.

Membership in the Order of Malta REGULATIONS AND COMMENTARY, VI. ADMISSION TO THE THIRD CLASS - Page 55 Regulations and Commentary, - Click here to read full text –
INVESTITURE WEEKEND
INVITATION
October 18-20, 2013
REGIONAL HOSPITALLERS' CALL FOR MEMBER INPUT
Regional Hospitallers will be meeting on Thursday, October 17, prior to the Investiture weekend. Among the topics for discussion are: the Formation process, Spiritual growth, Youth Outreach, Lourdes Pilgrimage, Works and Ministries of the Order. If you have any thoughts or suggestions to add to these discussions, please contact your Regional Hospitaller. Click here for a list of Regional Hospitallers.

AMERICA INTERVIEW WITH POPE FRANCIS I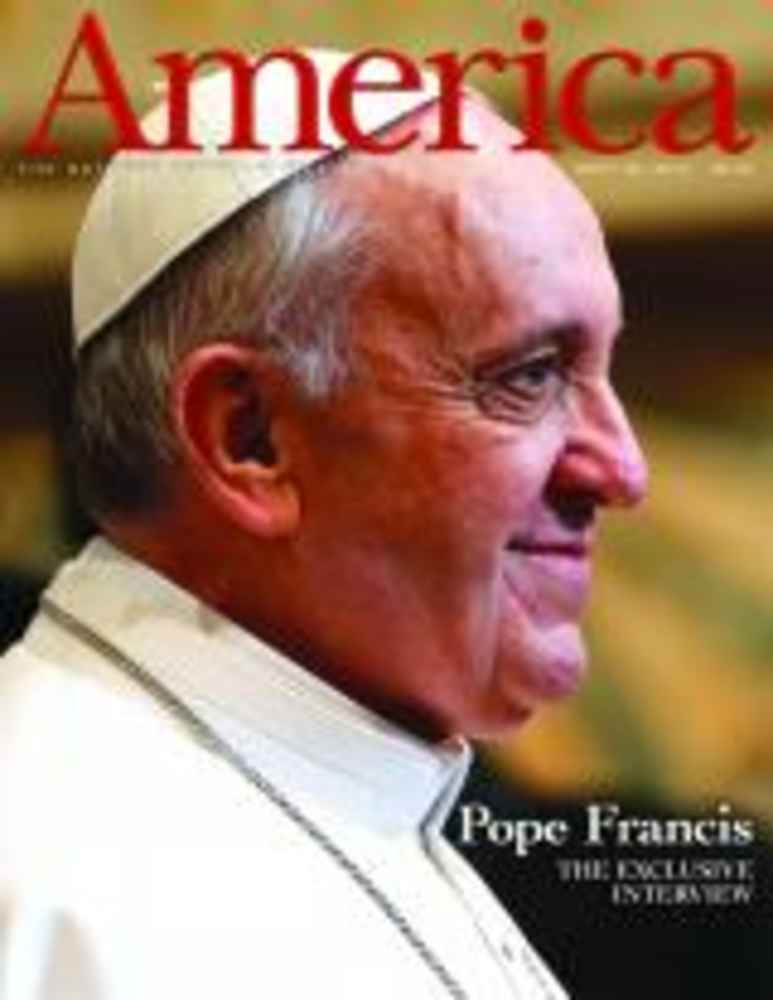 In a wide ranging interview published in America and major Jesuit journals throughout the world, Pope Francis I spoke about his own need for community as a reason for joining a religious order, "I cannot live without people. I need to live my life with others." Later in the interview Pope Francis added more thoughts about this communal image of the Church as a faithful people of God. "Belonging to a people has a strong theological value. In the history of salvation, god has saved a people. There is no full identity without belonging to a people. No one is saved alone, as an isolated individual -" Read the entire interview here -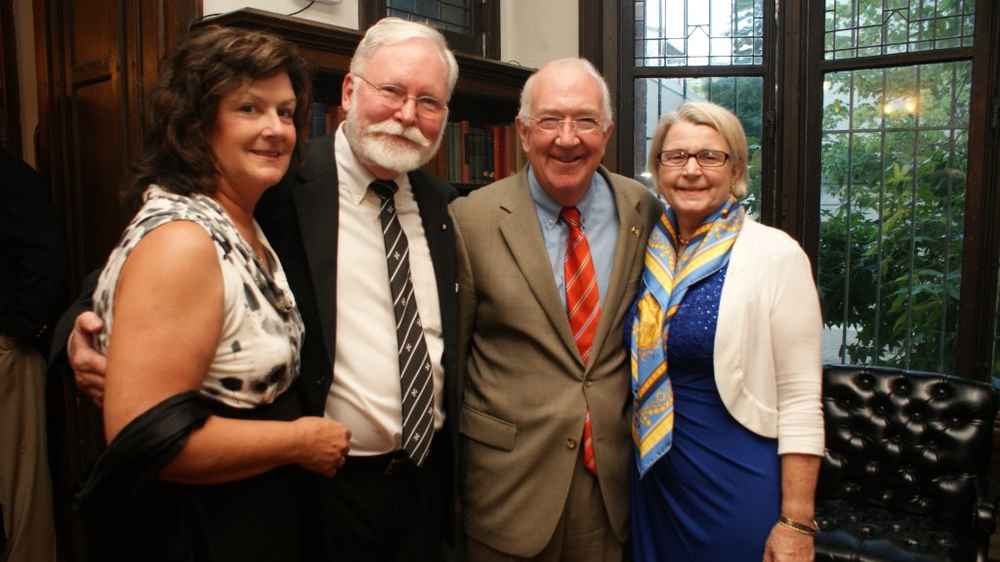 ORDER OF MALTA NEW ORLEANS HOME REPAIR PROGRAM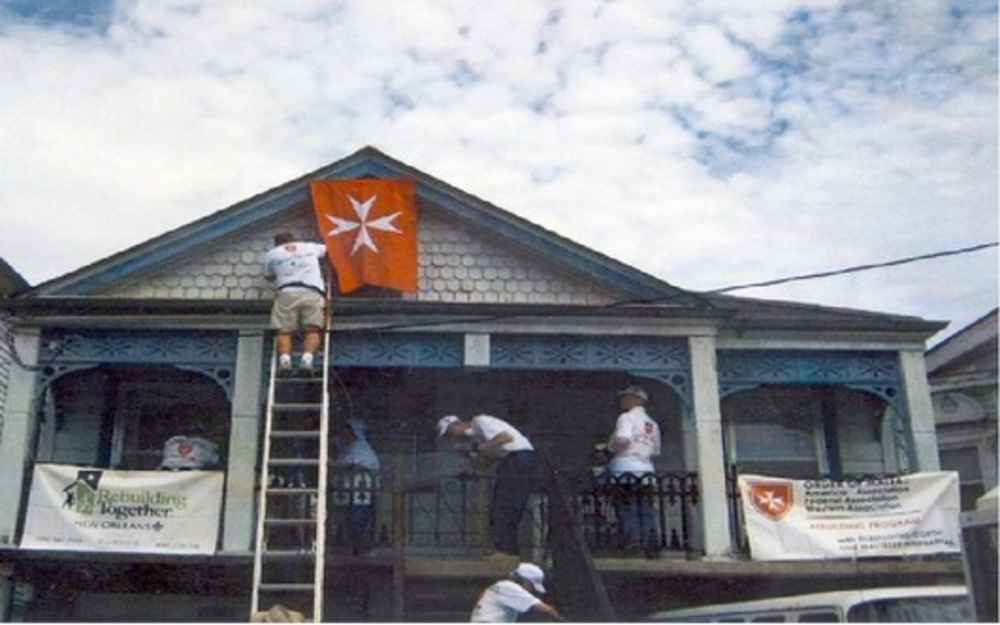 We need four teams of 15-20 volunteer workers for each of the weeks listed below. Volunteers will arrive on Sunday afternoon, and check into the New Orleans Marriott on Canal Street. We work Monday-Thursday from 8:00 AM - 4:00 PM. All three meals will be provided Monday through Thursday, except for dinner on Wednesday night, and there will be a farewell party on Thursday night. There is no work on Friday.
The work weeks are:
November 10-15, 2013
January 19-24, 2014
February 23-28, 2014
March 23-28, 2014