POPE FRANCIS ANNOUNCES MAY TRIP TO THE HOLY LAND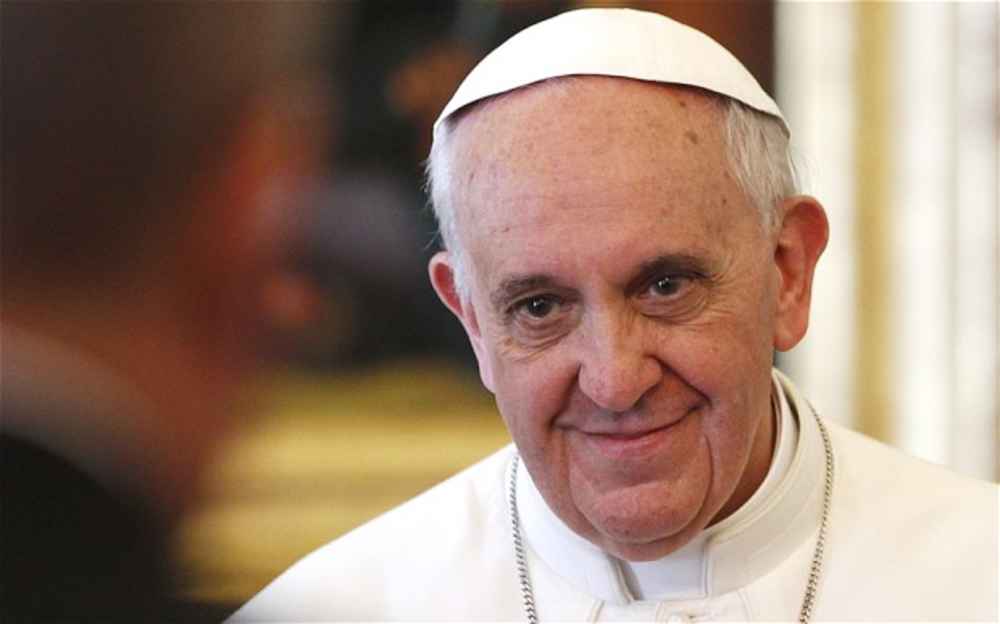 Pope Francis announced recently that he would travel to Israel, the West Bank and Jordan on May 24-26. This will be his first visit to the Holy Land, and at a time when the U.S. is again attempting to broker peace between Israel and the Palestinians.
Francis told those who joined his weekly Sunday blessing that he would be making the three-day visit to Amman, Bethlehem and Jerusalem. So far this year, this is the only confirmed foreign trip for 2014 and the second since he became Pope.
The trip underscores the Pope's ecumenical outreach to the Jewish community, to Muslims and to the call for peace between Israel and the Palestinians.
Singling out the Holy Land for prayers, saying "Bless the land where you chose to come into the world, and grant a favorable outcome to the peace talks between Israelis and Palestinians," Francis said Dec. 25.
ANNUAL MASS AND MARCH FOR LIFE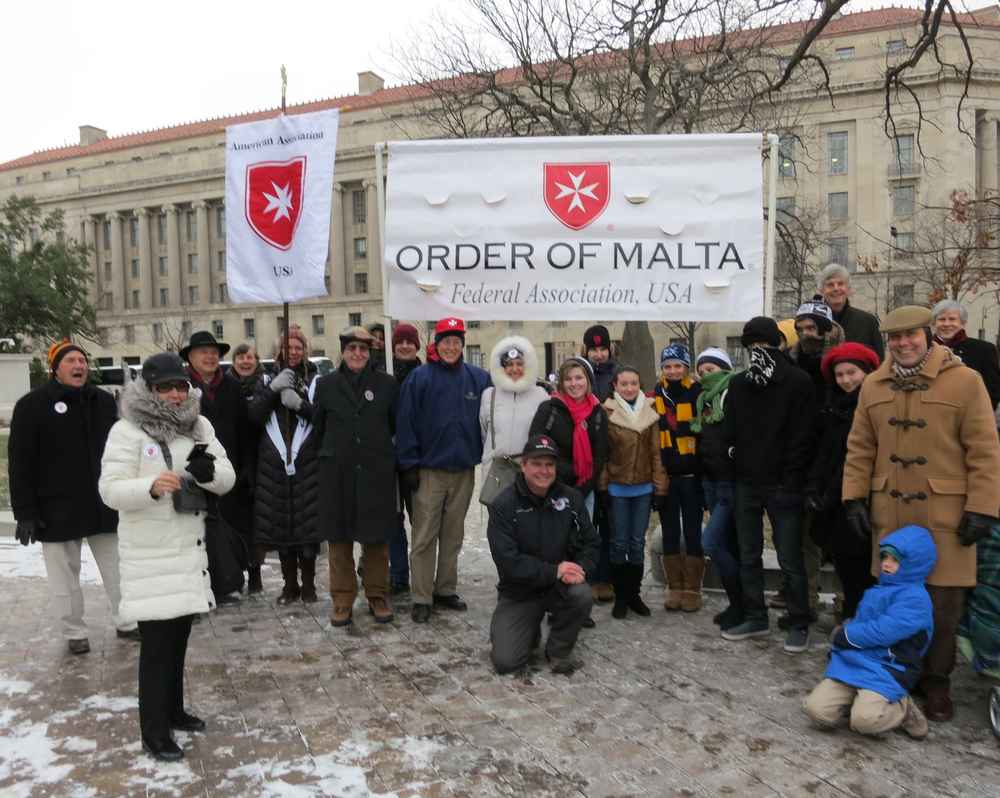 The Federal Association will host members of the American Association at a Mass on the date of the March for Life. The Mass will be held at 11:00 a.m. at Immaculate Conception Church, 701 N Street NW, Washington, DC. The celebrant will be Monsignor James Watkins, chaplain to the Federal Association. A light lunch will be served afterwards for those able to stay. $20.00 for lunch will be collected at the door. Immaculate Conception is within a 15-minute walk or a short Metro ride to the March site for those who plan to march afterwards. Please reply to March for Life Mass by January 15 if you plan to attend.
The American Association invites all members to a reception following the March at Holy Rosary/Casa Italiana on 3rd NW for warm refreshments and fellowship.

SERVANT OF GOD FRA' ANDREW BERTIE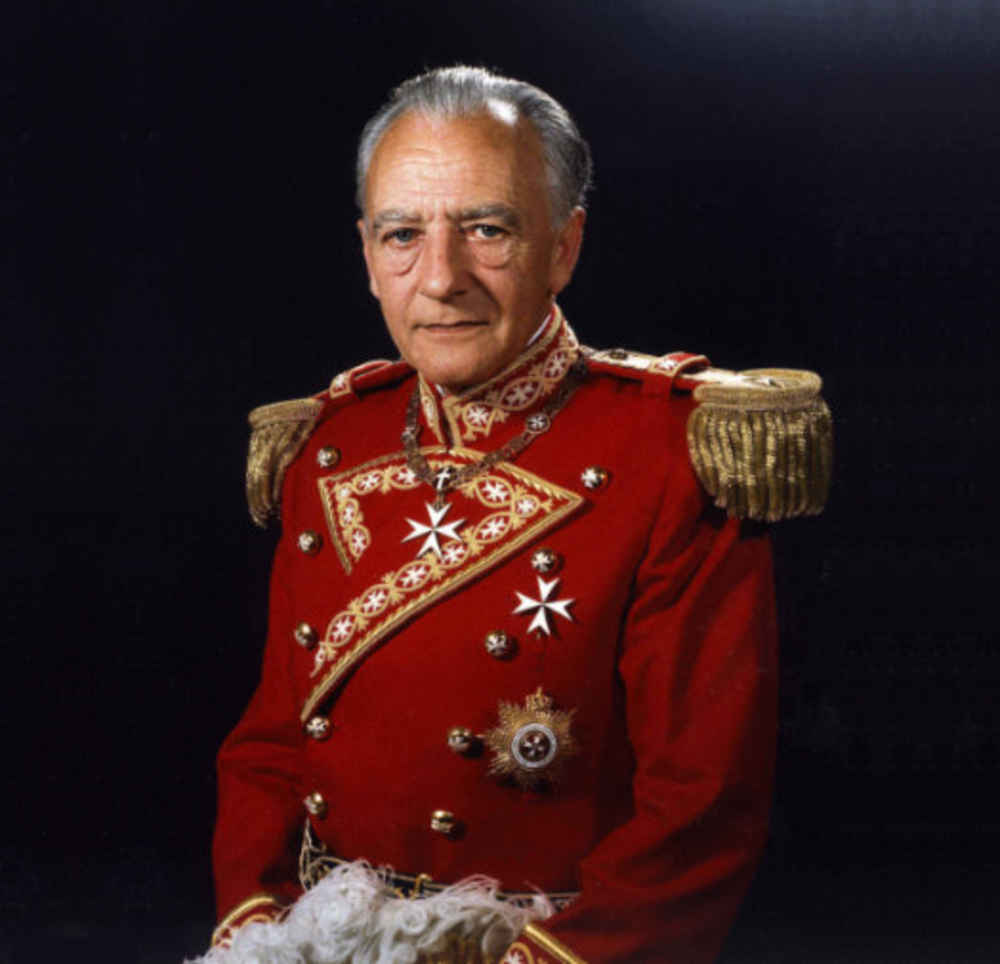 Servant of God Fra'Andrew Bertie passed away in February 2008 at the age of 78. Those privileged to have known him remember an eccentric gentleman, who taught for 23 years at Worth, a Benedictine school. Having joined the Order of Malta in 1956, he took Solemn Vows in 1981. In 1983 he was elected to the Sovereign Council, the Order's ruling body, and was elected Grand Master in 1988. - Read more -
2014 ANNUAL APPEAL
November 2013 - June 2014
Knights of Malta ®

Every Gift Matters!
The Annual Appeal now stands at $613,790 with 49% of Members participating. Our goal is to raise $900,000 with 100% participation, and with everyone's best gift we know we can reach it! Join the effort with your support today.
If you haven't yet supported with your best gift, remember giving is only a click away. Would you rather spread your support throughout the year than make a one-time gift? Become a monthly sustainer today!

Ambassador Thomas P. Melady, GCMOb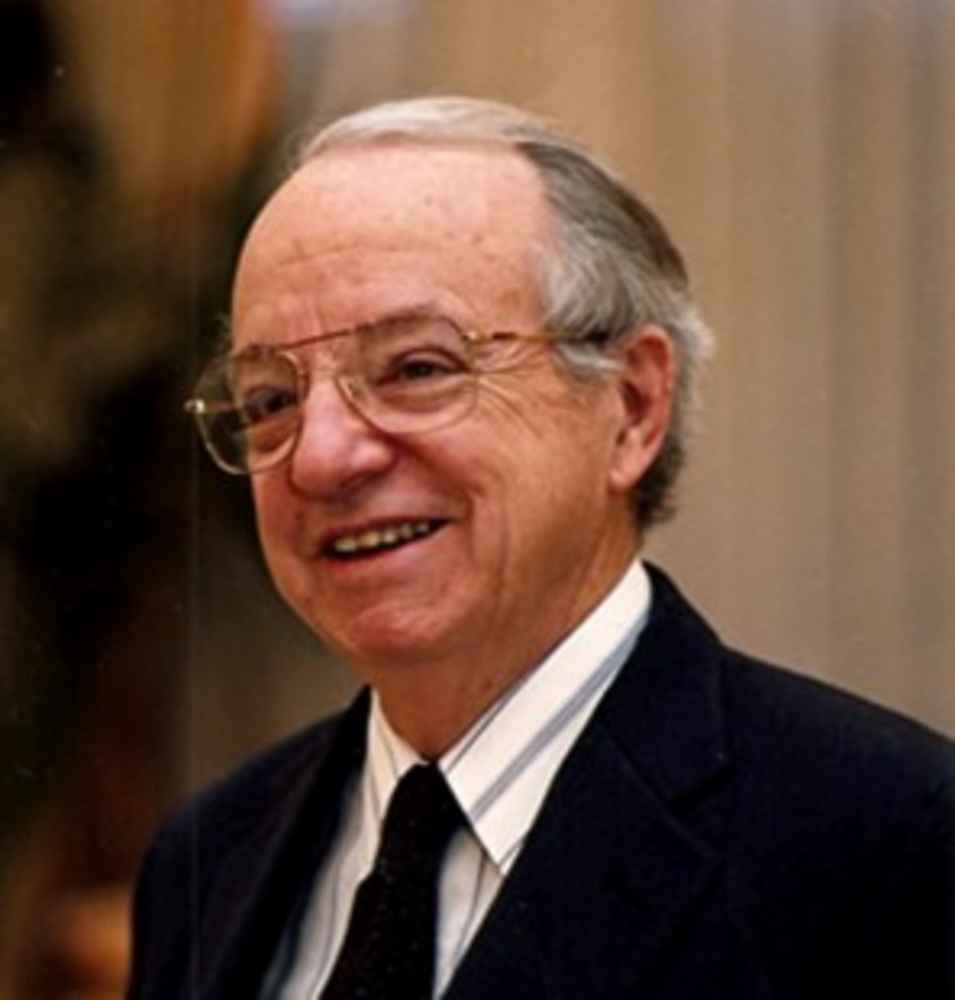 All members of the Federal Association are asked to pray for the repose of the soul of Ambassador Thomas P. Melady, GCMOb., husband of our Vice President, Margaret Melady, DM.
The Mass of Christian Burial will be on Monday, January 13 at 10:00 AM at the Cathedral of St. Matthew Apostle, 1725 Rhode Island Avenue, Washington, DC.
Members of the Order are to wear Church Robe at the Funeral Mass.

ORDER OF MALTA HOME REPAIR PROGRAM - NEW ORLEANS
2014
We need three teams of 15-20 volunteer workers for each of the weeks listed below. Volunteers will arrive on Sunday afternoon, and check into the New Orleans Marriott on Canal Street.
The remaining work weeks are:
January 19-24, 2014
February 23-28, 2014
March 23-28, 2014