Malta – The Islands of Knights and Saints
Federal Association Tour
September 3 – 10, 2014
Currently there are two places available on this very special tour to Malta. Join us at the heart of the Mediterranean! Contact Bill Williams: E-mail or 540-660-2171.
Every year while in Lourdes, volunteers place a box filled with hundreds of petitions at the altar in the Grotto before our Mass on Saturday morning. Everyone who submits a petition in advance of the pilgrimage will receive a postcard acknowledgment from Lourdes. In order for the postcards to be sent from Lourdes, the petitions must be received by the end of this week (04.25.14). To submit your petition on-line, click here. Petitions received after this Friday, April 25th will NOT receive the postcard acknowledgment from Lourdes.

Kansas City Anointing of the Sick Mass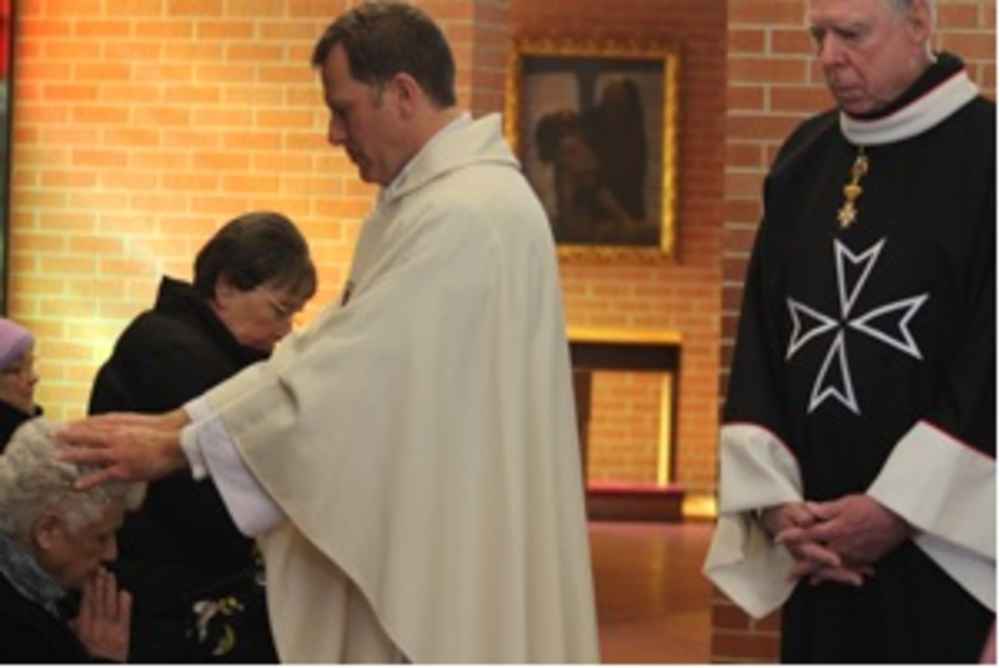 The 18th Annual Joint Diocesan Mass for the Anointing of the Sick was held March 29, 2014 at Cure' Of Ars Church. Archbishop Joseph Naumann, D.D. was the Principal Celebrant with Bishop Robert Finn, D.D. as Homilist in a communal Mass to administer the Sacrament of the Sick as it is done in Lourdes, France.
Over 300 Malades, companions, clergy, Knights and Dames of the Order of Malta, and volunteers attended. Lourdes water and Lourdes petition forms to be placed on the altar at the Grotto in Lourdes in May, were distributed.
Student volunteers from Benedictine College assisted and members transported residents from the Little Sisters of the Poor Jeanne Jugan Center. A reception was held for all following the beautiful Service. Sheila Weiford DM and Tom Weiford KM were Co-Chairs of this deeply spiritual event.