On April 27, Julia Gomez Rivas, DM was awarded the National Writer of 2014 at a banquet given in her honor in Houston, TX.

Julia writes books in Spanish and English for both adults and children. Her children's books are required reading in schools of the Central America. Julia's latest book, "The Other America" was written (as all of her books) under her pen name, Julia Mercedes Castilla.

At the monthly Order of Malta project at the Mamie George Community Center, one will find Julia at the registration table cheerfully helping the Order of Malta register our Spanish speaking guests.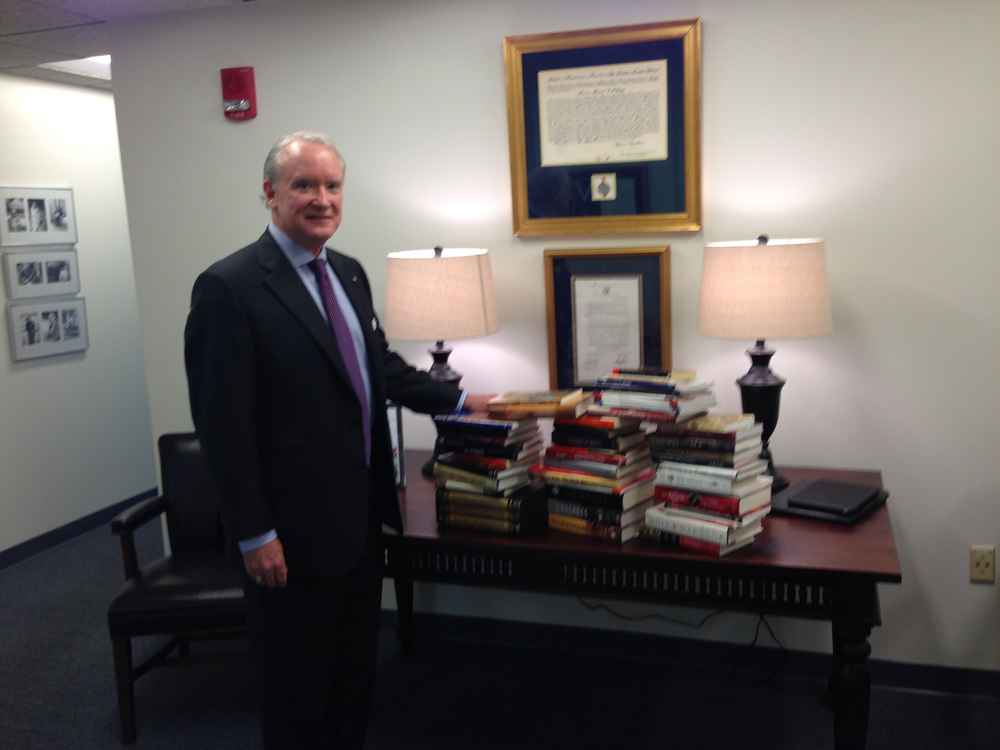 Vatican Meeting for Peace
June 6, 2014
We ask our members to join with our Holy Father, Pope Francis as he invites Shimon Peres, President of Israel and Machmoud Abas, Leader of the Palestinian Organization to come to the Vatican on Friday June 6th, to pray together for settlement of their differences and thereby bring peace to the Holy Land.
As the Federal Association celebrates its 40th anniversary, there will be a mass and Town Hall meeting on June 1 for all Members in Washington and Montgomery County. After Mass there will be an open discussion of how to carry out our charism of Tuitio Fidei et Obsequium Pauperum in a way that is vital and full of life as we hit our 40th anniversary.
The Mass and meeting will be held from 4:00-6:30 p.m. at Our Lady of Victory Church, on MacArthur Boulevard in Washington, DC.
Click here to view the invite.

Facebook
The Order of Malta Federal Association is now on Facebook! Please click here to "like" our page to receive updates from the office and regions.