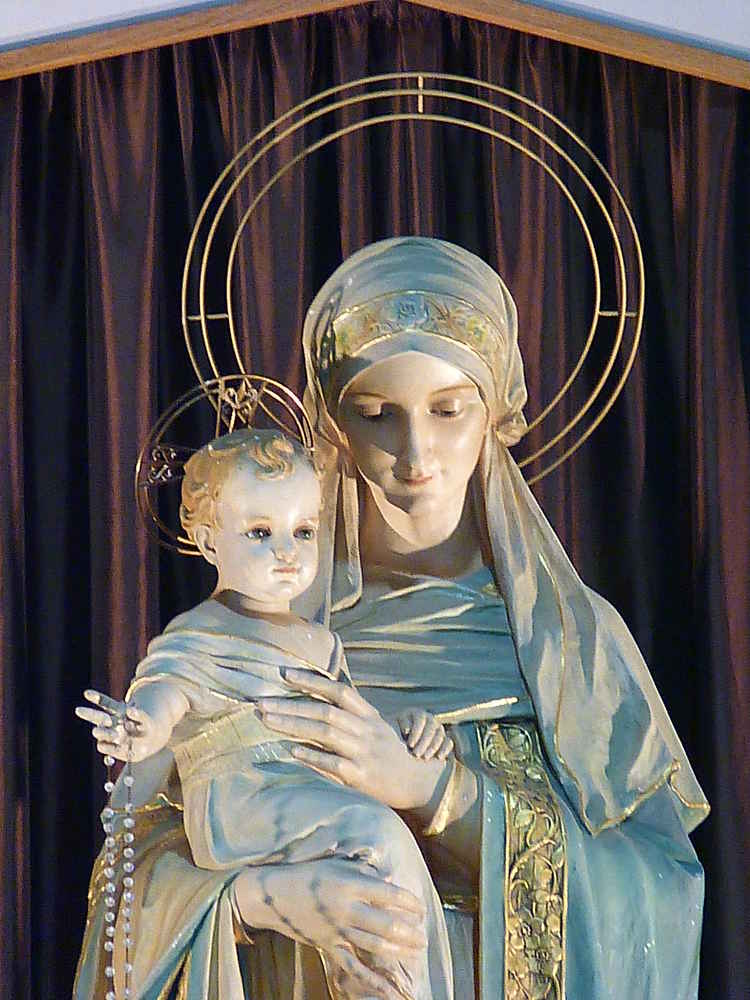 All Members of the Federal Association are invited to participate on a pilgrimage to The Shrine of Our Lady of Good Help in Champion, Wisconsin.
The Shrine of Our Lady of Good Help is the site of the only Marian apparition in the United States approved by the Catholic Church. Approval was received on December 8, 2010 by Bishop David Ricken of the Diocese of Green Bay. He also approved the Chapel at the site as a shrine.
History of the Apparition:

Adele Brise was born in Belgium in 1831. She moved to the Green Bay area with her parents in 1855. Adele was walking to the mill in early October, 1859, when she saw a woman clothed in white with a yellow sash around her waist and a crown of stars above her flowing blond hair. The woman was standing between two trees, a maple and a hemlock. Neither the woman nor Adele spoke.

On Sunday, October 9, Adele saw the woman again
while she was walking to Mass. She asked the Priest for advice, and he suggested she ask the woman, "In the Name of God, who are you and what do you wish of me?'

After mass on the same day, Adele saw the woman for the third time and Adele asked the woman the question suggested by the Priest. The beautiful Lady replied, "I am the Queen of Heaven, who prays for the conversion of sinners, and I wish you to do the same." Adele was also told, "to gather the children in this wild country and teach them what they should know for salvation."

The Blessed Mother appeared to St. Bernadette in Lourdes in 1858 as the Immaculate Conception. Our Lady appeared to Adele Brise one year later as the Queen of Heaven. The apparition is considered by the church as the completion of the Lourdes message. For more information on the Shrine of Our Lady of Good Help, click here.
Lourdes Reunion
July 18- 19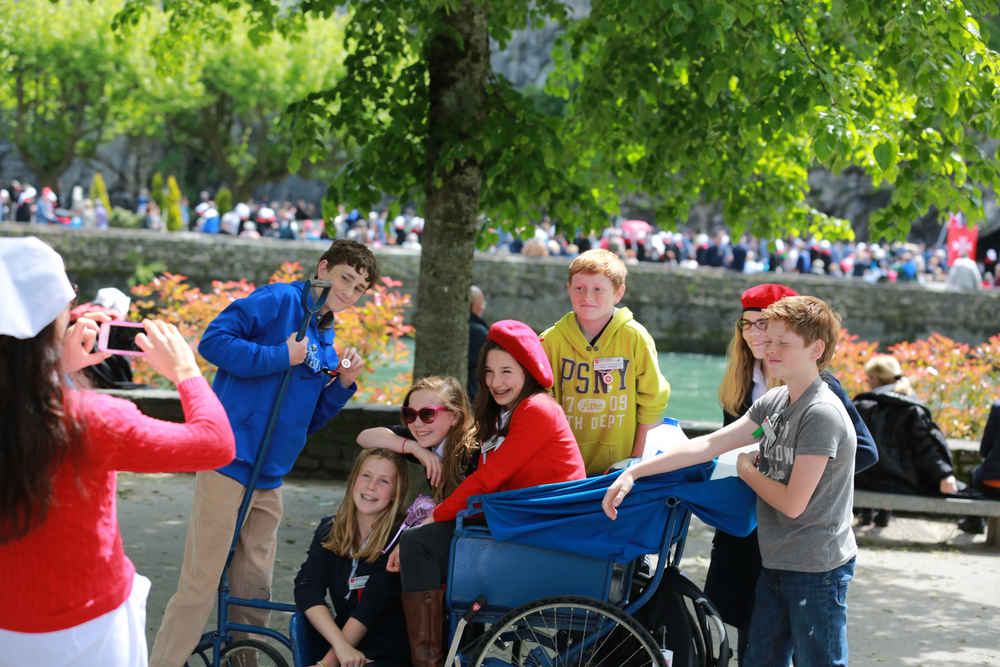 All former Lourdes Pilgrims are invited to the 2014 Lourdes Reunion at Mt. St. Mary's University in Emmitsburg, Maryland.
There is a mass and dinner reception on Friday night and a mass and lunch on Saturday where there will be a video and slide show presentation.
Please click here to register.