Chicago Region Event Supports Women's Care Center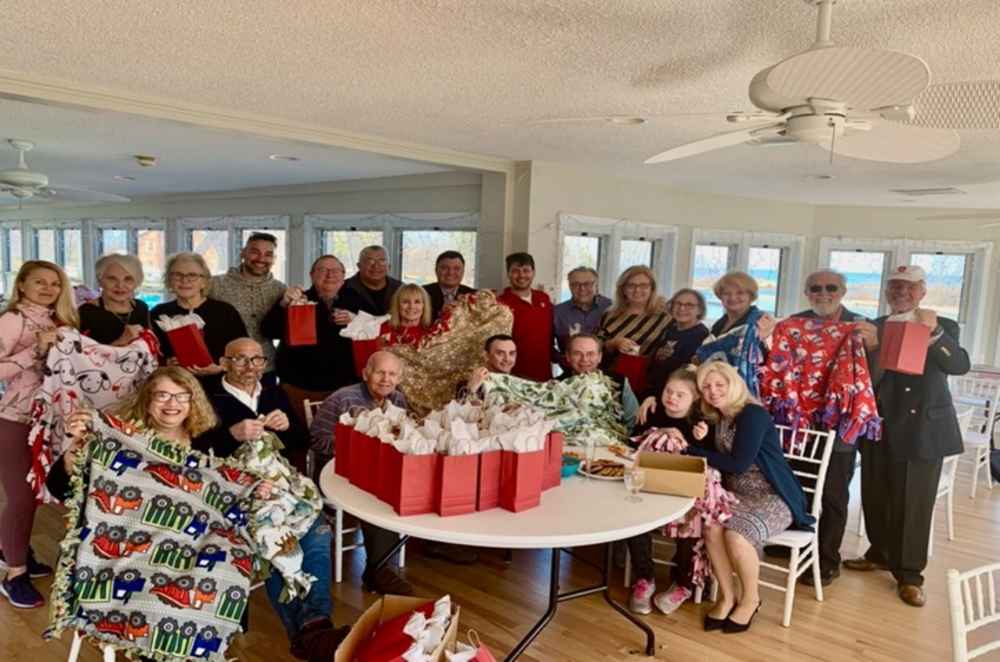 On Sunday, March 20, the Chicago Region gathered at the Wilmette Harbor Club on the beautiful shores of Lake Michigan to support the Women's Care Center – Peoria which burned to the ground in May 2021 due to arson. One of the founders of this WCC was the late Dr Tom Zimmerman, KM - a Peoria physician. Although this 100% pro-life center lost everything, there was never any thought given to shutting their doors. Bottom's Up!, our inaugural event, was a delightful way to enjoy a warm spring afternoon while helping resupply much needed items destroyed in the fire. Members, family, and guests (including a dog who wandered in for food and stayed for the fun, as well as 2 professional tango dancers who stopped in while walking by and treated us to an impromptu "Dancing with the Stars" performance) not only enjoyed great food and conversation, but also aided the WCC by bringing their nimble fingers, boxes of diapers, and children's books. Attendees completed over 200 fleece baby blankets and filled 300 "Thank You" bags with personal care products and treats for new moms. An Amazon Wish List for those wishing to donate items directly to the WCC was available, and monetary donations were happily accepted as well.
According to the WCC Executive Director, upon examining the remains of their facility after the arson, the staff found absolutely nothing salvageable - not even a single paperclip. But they never missed a beat! The morning after the destruction, staff and volunteers utilized their vehicles as temporary offices to assure women absolutely nothing had changed except the facilities. As their mission is encouraging expectant mothers choose life for their unborn babies, educating them as their pregnancy progresses, and supporting them and their new babies after delivery, it was critical their doors remained open without interruption. Currently working out of a rented location, over 800 women have been aided since the arson. Their new facility is expected to be move-in ready by mid to late summer.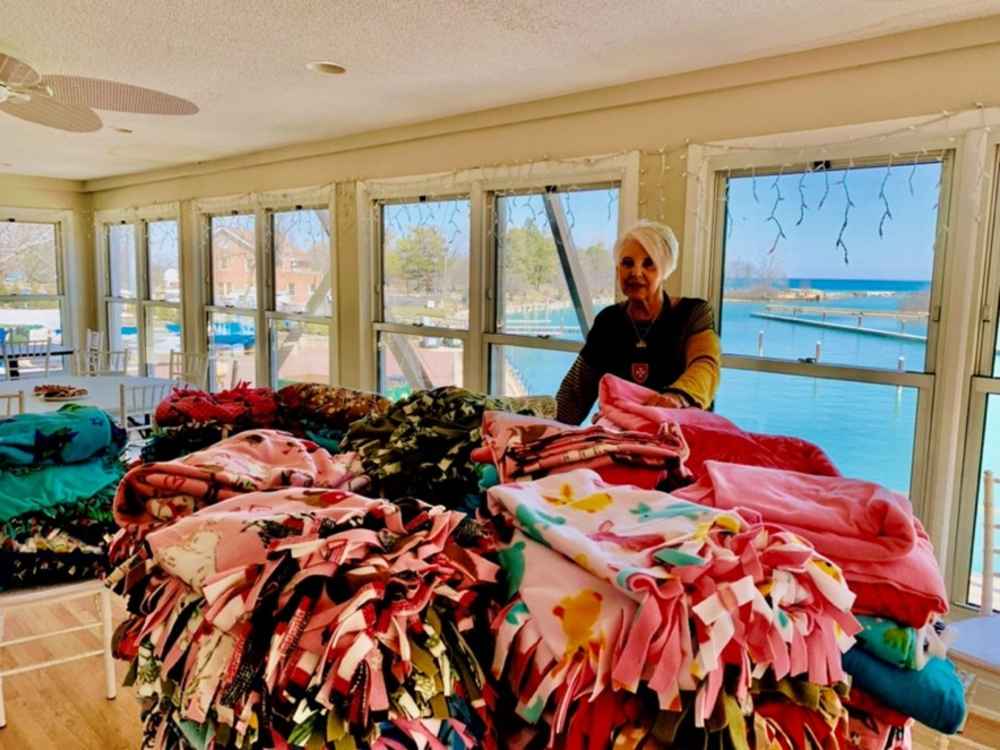 As Women's Care Centers serve women with unexpected pregnancies, securing locations near Planned Parenthood facilities ensures women have an immediate, accessible alternative to abortion. Cheery pink awnings, calming interiors, as well as friendly and compassionate staff, help women who walk in feel welcome, less fearful, and more at ease. No-cost services provided include pregnancy testing, ultrasound, confidential counseling, education, and support. Neither abortions nor referrals for abortions are ever given. After delivery, moms are supplied with items such as diapers, cribs, car seats, baby clothes, and personal care items. But their help doesn't stop there. The WCC is also there to aid with emergencies. For example, a financially strapped new mother might call the WCC for help as she finds herself in an extremely difficult situation - her baby needs diapers and the utility company needs payment. She can't pay for both. The WCC steps in to provide any essential items that might be needed.
The Chicago Region is helping by providing material as well as financial support. And we're also praying for the women who come through the doors of the WCC (in Peoria and the other 34+ locations across the country) and choose life for their unborn babies; for the frightened, confused women with unexpected pregnancies contemplating abortion; and for the staff and volunteers committed to serving, supporting, and loving these brave women during their pregnancies and beyond. In the words of Pope Francis, "It is God who gives life. Let us respect and love human life, especially vulnerable life in a mother's womb." – on Twitter, May 15, 2013