Group Studying Church Teaching on Immigration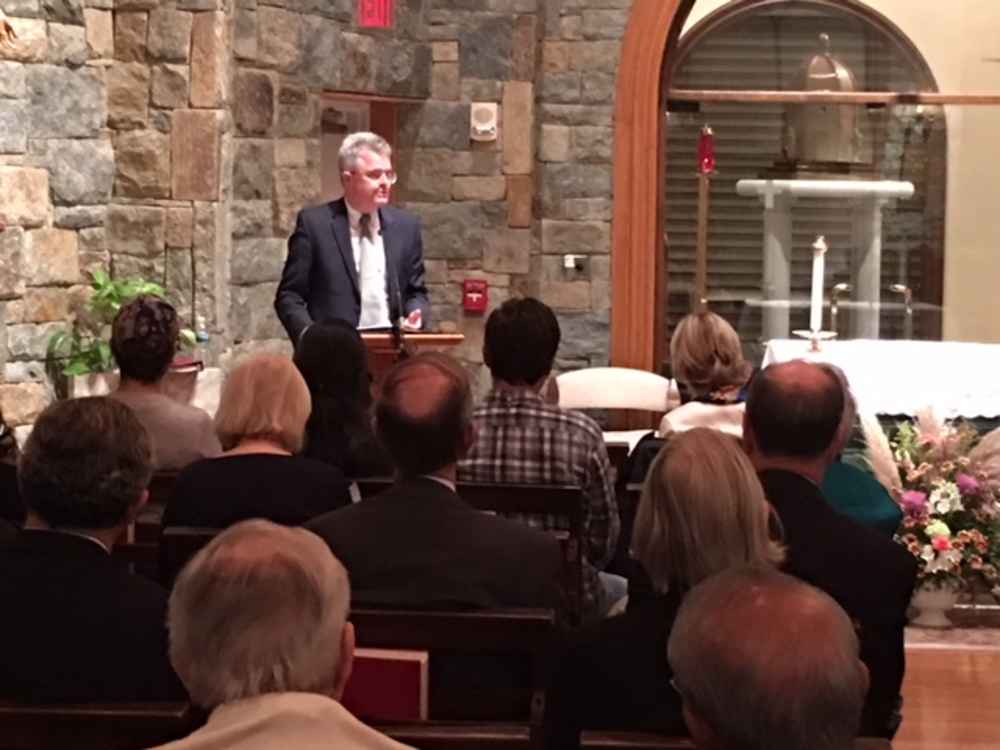 The Our Lady of Mercy Malta Group is a parish group within the Montgomery County Region, which includes members from Mercy, St. Bart's, Our Lady of Lourdes and Little Flower churches, sponsored a talk in the Mercy chapel on the evening of October 19 to learn about the current refugee crisis from a faith-based perspective.
The audience of 50 people that included Malta members and parishioners, listened to Don Kerwin, a nationally recognized expert on international migration policies and the director of the Center of Migration Studies in New York. He spoke about refugee protection and existing immigration policies in the context of Scripture and Catholic teaching.
The Malta chapter meeting at OLOM is continuing with a series of monthly meetings concerning immigrant and migration issues – all are welcome. We meet in the Enzler Room below the chapel at Our Lady of Mercy Church, Potomac, Maryland, on the second Wednesday of every month. Our next meeting is Wednesday, November 8 after the 7am Mass, from 7:30 to 8:30am. The speaker is Linda Arnold, PhD, BCC, who is a board certified chaplain. She will share her experiences as a volunteer in the refugee camps in Calais, France.
For more information, please contact Nancy Clark.