Holy Family Hospital Promoted as Beacon of Hope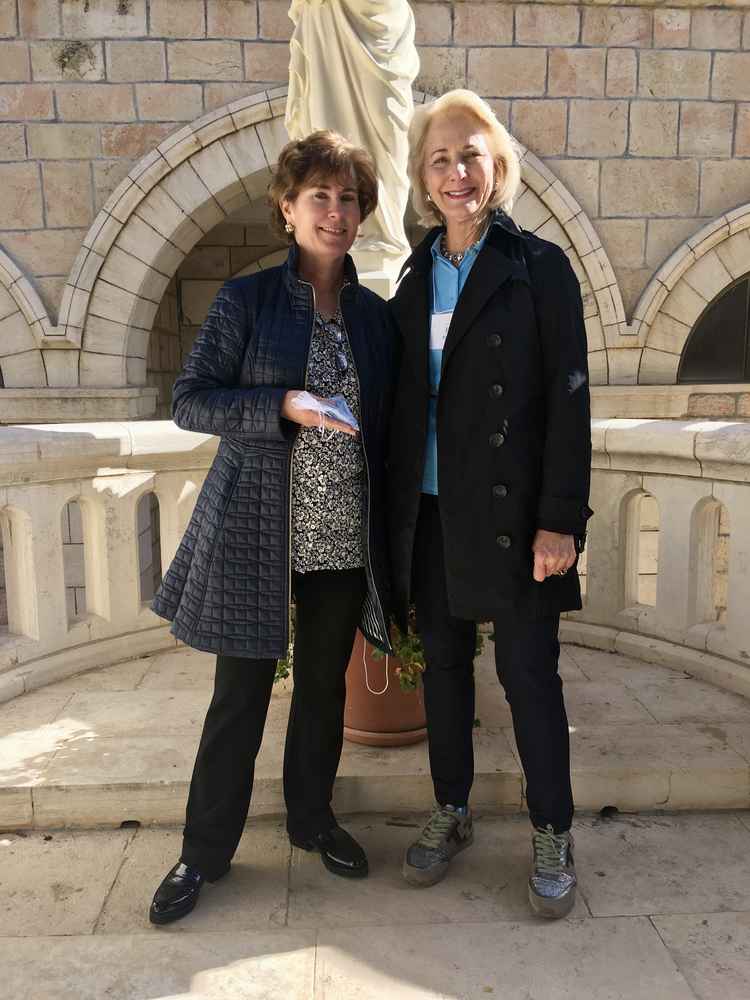 Our Lady of Walsingham Parish in Houston hosted the president of Holy Family Hospital Foundation, Michele Bowe, DM, to learn more about the Bethlehem hospital—a primary work of the Order of Malta.
Just back from leading a pilgrimage of 26 knights and dames to the Holy Land, which included a visit to the hospital, Mrs. Bowe spoke of "The Birthplace of Hope" in her talk last month, referring to Bethlehem even today as "the most hopeful town on earth."
She explained that the first Christians were the shepherds "overjoyed and filled with hope," after the angels led them to the newborn baby Jesus. "They could not keep the Good News to themselves. They were compelled to share their hope and joy and the Good News with all they met. They were the first Christians."
She explained further that, "You can meet the descendants of those shepherds at Holy Family Hospital in Bethlehem—the birthplace of hope. The patients and employees of our Catholic teaching hospital are all mostly descendants of those shepherds, the first Christians…
"The Muslims of Bethlehem come from a Christian tradition. Today they pray in the Grotto of the Nativity and they name their babies Jude, Zachariah, Anna…
"Christians and Muslims work together in our pro-life hospital to save the lives of the most fragile babies and mothers. Together they bring much hope to the families of the Holy Land.
"When a baby needs a critical surgery not offered in Bethlehem, we partner with hospitals in Israel where Jewish surgeons perform life-saving procedures, free of charge, on our babies and return them to recuperate in our NICU (neonatal intensive care unit)…. A newborn really is the embodiment of hope."
This is the link to a short video about Holy Family Hospital, which she showed the audience: https://vimeo.com/239366010/87e12d9960
And this is a link to a video made by USAID: https://stories.usaid.gov/rula-miracle-worker/
USAID (U.S. Agency for International Development) has funded the hospital in the past. They were so impressed they made the video for free. Unfortunately, the $1.5 million USAID promised for rebuilding the 30-year-old operating rooms is now embargoed, caught up in the region's difficult politics.
Even so, Mrs. Bowe said the Order of Malta is committed to the upgrades and is confident the funds will be raised. She closed with, "We will continue to serve all without regard for need or creed. Holy Family Hospital shines proudly as a beacon of hope."