Lafayette Region Recognized by Catholic Charities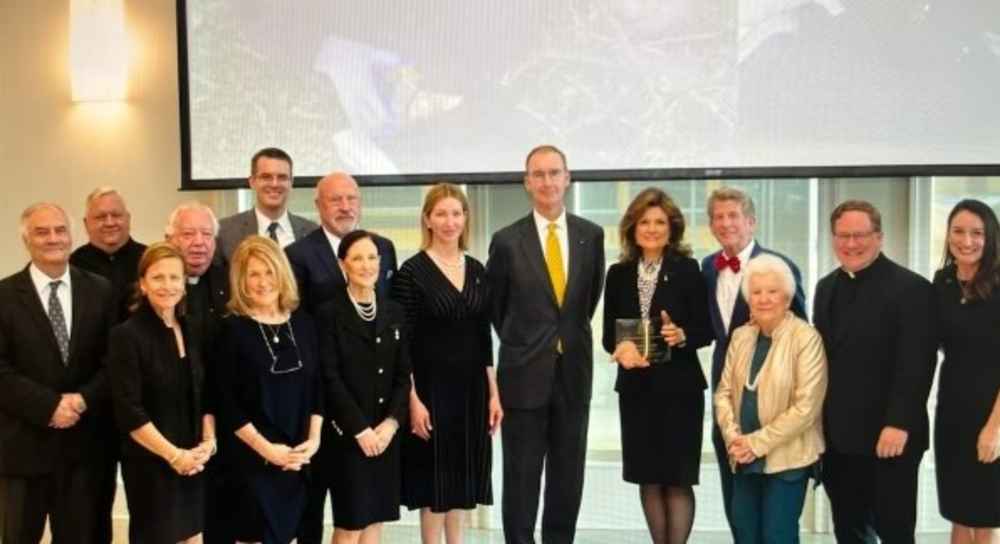 The Lafayette (Louisiana) Region was recently awarded the Diocese of Lafayette Monsignor Alexander O. Sigur Legacy Award for its work with the local Catholic Charities.
In its press release, Catholic Charities of Acadiana noted that "[t]he Msgr. Sigur Award is presented annually to a community organization or group that has shown exceptional dedication to the mission of Catholic Charities. The works of the Order of Malta's Lafayette Region allow us to broaden our reach and expand the impact that our services have on the community. The Lafayette Region has shown leadership, initiative, collaboration, vision and commitment. We honor them for continuing and furthering the mission of our late founder, Msgr. Alexander Sigur."
The Lafayette Region has partnered with Catholic Charities of Acadiana since our region was established in 2010. Among the partnered works are the Lafayette Region Home Rebuilding Program serving the poorest victims of hurricanes and flooding within the Lafayette Diocese, service in the Catholic Charities St. Joseph Diner, participation in the annual Rite of Christian Burial for the Poor, Homeless and Forgotten, and support in establishing Emily House for at-risk and homeless women and children.
The Legacy Award was presented at the Catholic Charities of Acadiana Annual Mass and Banquet. This took place during our most recent Home Rebuilding Week in February, and we were fortunate to be joined by some of our out-of-state volunteers, including Msgr. Edward Dillon, chaplain of the Atlanta Region, John Reilly and Maureen Evans.