Lancaster Region Celebrates Sanctity of Human Life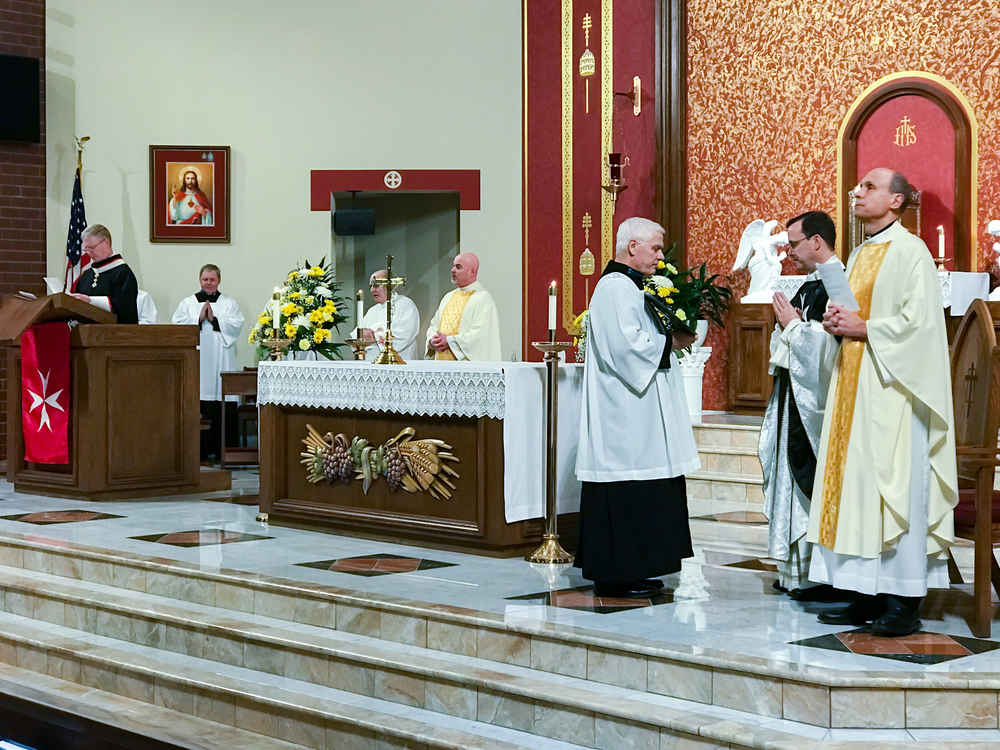 On January 21, the Lancaster Region conducted its annual Mass for the Sanctity of Human Life, with Federal Association Associate Chaplain Rev. James J. Greenfield, OSFS, president of DeSales University in Center Valley, Pennsylvania, as the guest homilist. In all, five priests concelebrated the Mass.
In his homily, Father Greenfield reminded the attendees that we don't know when our time is at hand, and with this in mind, life should be celebrated always. Father Greenfield relayed an experience he had on a recent airplane flight, overhearing a child and mother discussing the child's first flight. Their conversation culminated in the child's question about how, "Now we are up in the clouds, are we going to see Jesus?" and the mother responding, "I hope not now." Father Greenfield's point was you don't know when it is your time, so always be "more nice" than mean to people in your everyday life.
The collection was taken up for A Woman's Concern, a pregnancy and parenting resource center in Lancaster.
This was the Lancaster Region's twelfth consecutive Sanctity of Human Life Mass, which has featured university presidents, bishops and diocesan priests as guest homilists.