Philadelphia Region Investiture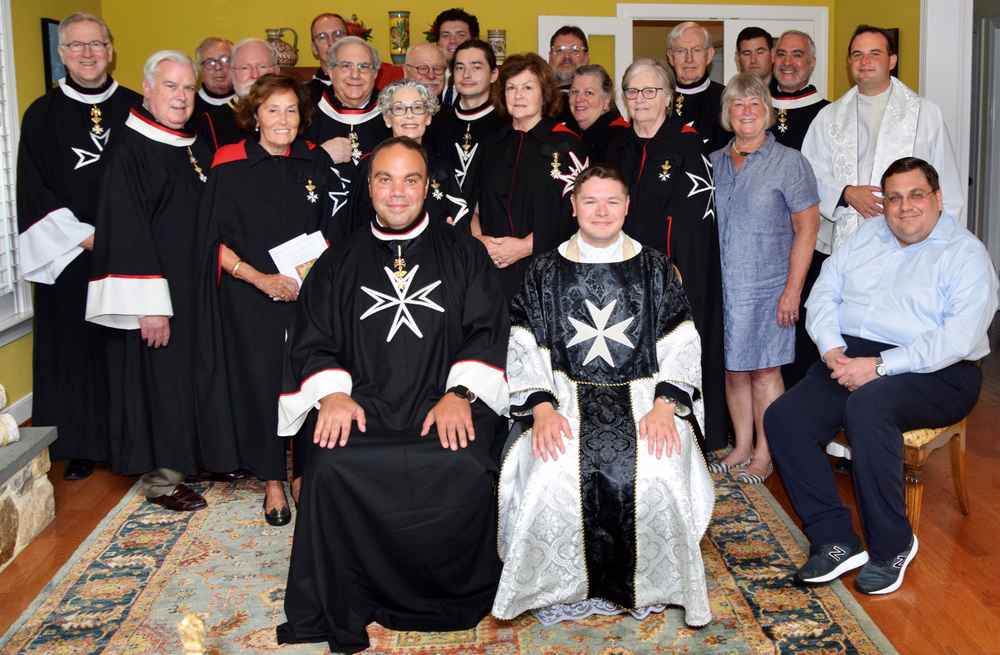 An Investiture Mass for Thomas Southard, Class of 2020, was held on August 14th at Carol and Robert Macri's home in Malvern, Pennsylvania. Members of the Philadelphia Region were joined by confreres from the Wilmington and Lancaster regions as well as members of the American Association to recognize and celebrate this important occasion for Tom.
The Rev. Matthew Brody and the Rev. Eric Banecker, both Philadelphia Region chaplains, joined. Father Matt served as principal celebrant while Father Eric concelebrated and offered the homily. After Mass, everyone enjoyed food, drink and the pleasure of good company.