Solemn Vespers of the Dead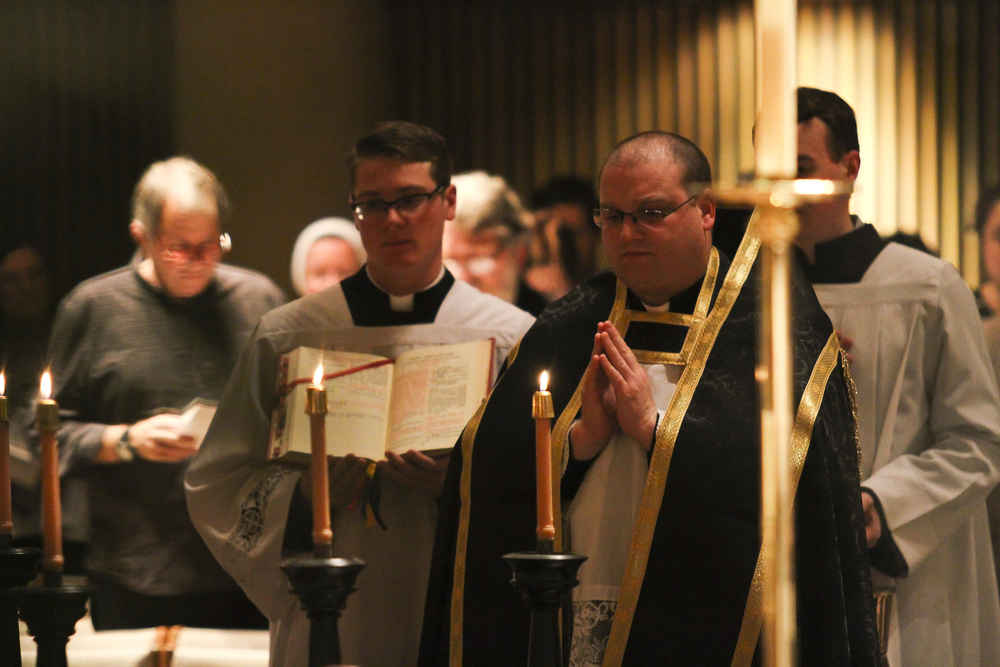 The Dallas Region commemorated the centennial of the end of World War I with Solemn Vespers of the Dead at the University of Dallas's Church of the Incarnation on November 6. The celebrant was the Rev. Carlos Hamel of the Fraternity of St. Joseph the Guardian (based in the Diocese of Fréjus-Toulon, France). The Schola Cantorum Stellae Solae, directed by Brian Bentley, sang the Gregorian chant.
The event was cosponsored by the Dallas-area regions of the Federal Association and the American Association, drawing knights and dames from both associations. The event was organized by Gladden Pappin, KM, a professor at the University of Dallas. The "Remembrance Day" vespers drew well over 100 participants from the university and local area, including clergy of the Dominican and Cistercian orders, as well as a dozen seminarians.