Philadelphia Region Distributes Winter Clothing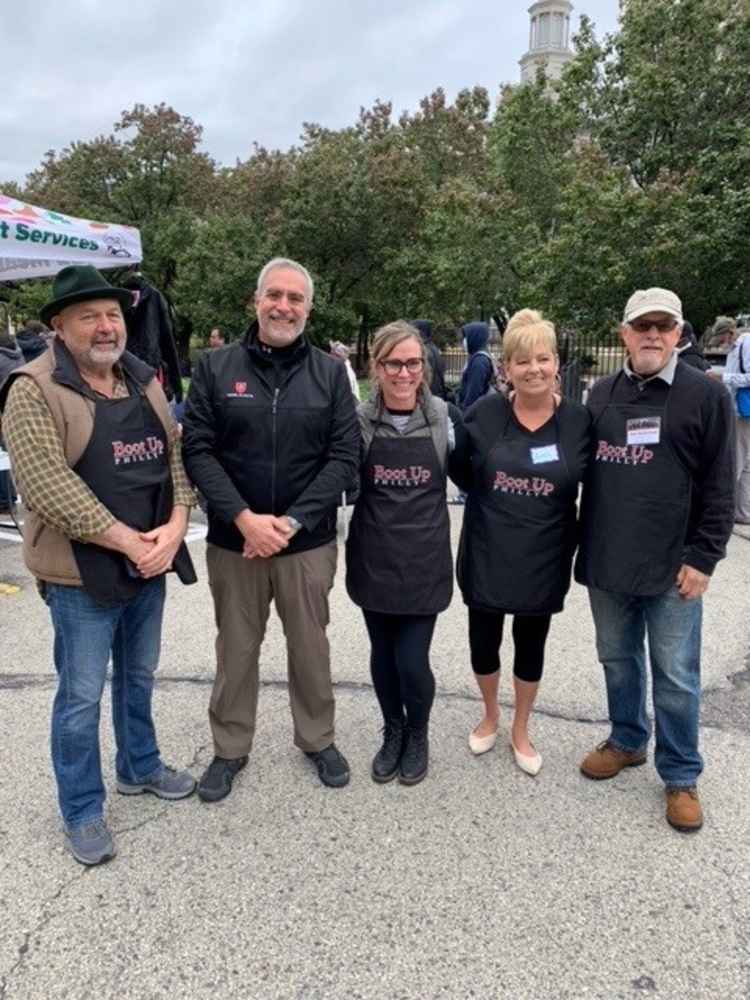 Last month members of the Philadelphia Region joined with Catholic Social Services and Saint John's Hospice in the first inaugural Boot Up Philly.
Inspired by the work of our friends and members in the Oklahoma City Region, the Philadelphia Region purchased nearly 300 winter coats from St. BJ's Pantry for distribution to our sisters and brothers in need in Philadelphia.
While we were distributing coats, our service partners were providing boots, socks and other essential winter items. The response was so overwhelming that we completed our distribution in approximately two hours.
Encouraged by these results we hope to expand and extend our efforts next year with a goal to reach even further within the vulnerable communities of Greater Philadelphia.