US Auxiliary Serves in Summer Youth Camp for First Time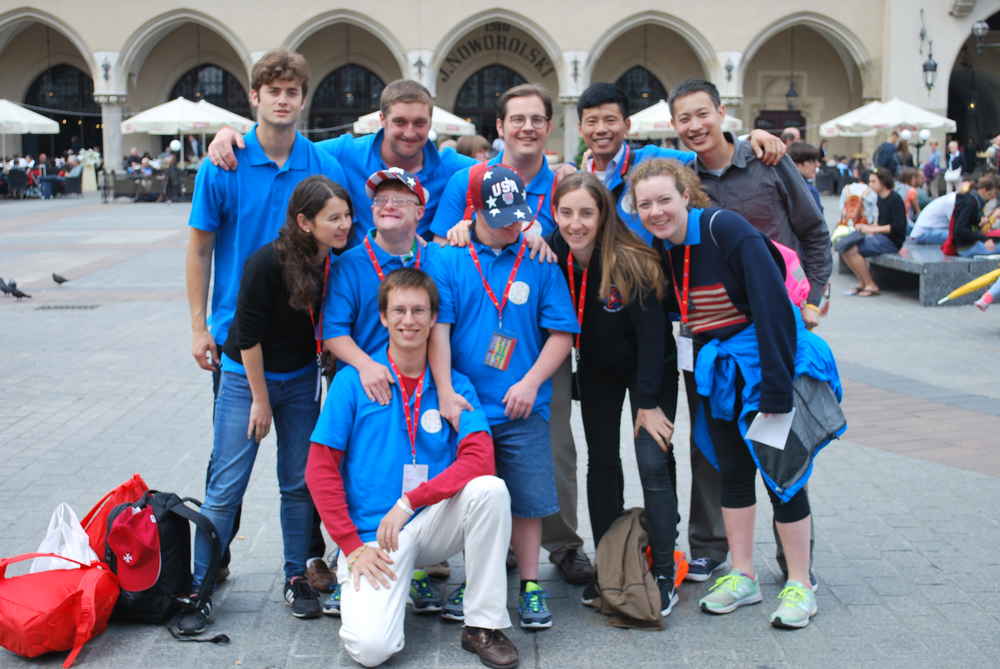 Auxiliary from the Federal Association for the first time joined the American Association in the Order of Malta's international summer camp for youth with intellectual disabilities.
The camp was held in Piekary, a small village outside of the historic city of Krakow, Poland immediately following World Youth Day. With teams from 24 nations, the camp took in 500 people, 200 of whom were guests with disabilities. Members of the Polish Association organized activities, including excursions to nearby historical sites.
Masses were celebrated daily in various languages, with Team USA worshipping with the Irish, British and Canadian teams. Mass was followed by a time of prayer in reverence of the Blessed Virgin Mary. Then, after a short break, teams and guests came back together for the evening disco.

Coming from different countries and cultures, and speaking different languages, we were all there for the same reason -- to ensure that our guests had an unforgettable camp experience. "One for all and all for one" was the camp motto.