2021 Nativity of St. John the Baptist Mass and Liturgy of Investiture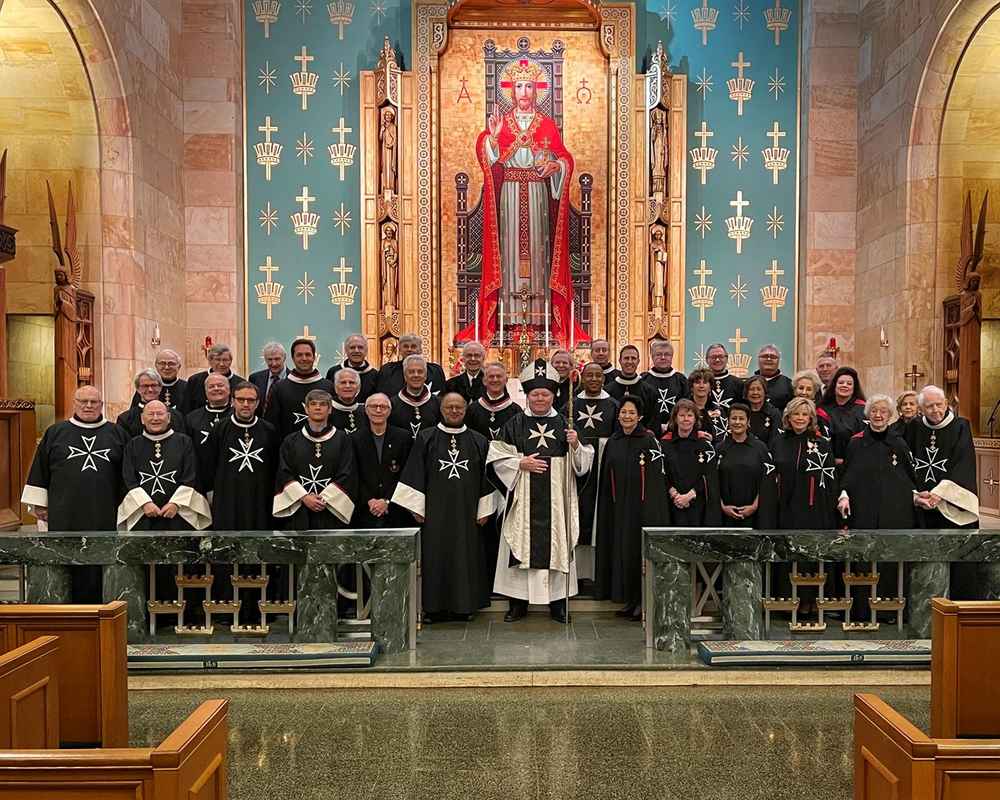 In June the Dallas Region celebrated its annual Mass for the Nativity of St. John the Baptist. The Solemn Liturgy of Investiture was included in the Mass for the benefit of investing our newest member, John Griffin, KM. Serving as principal for the Investiture was Ambassador Michèle Burke Bowe, DM. Bishop Edward Burns of the Diocese of Dallas, a conventual chaplain ad honorem, was the principal celebrant. The Rev. Anthony Lackland, associate chaplain, concelebrated, and Richard Stanzel, KM, hospitaller, certified the completion of Mr. Griffin's candidacy requirements.
Knights, dames, candidates, auxiliary, family, and friends of the Order were present. Both the Western and American associations of the Order were represented. In keeping with tradition, the Dallas Region also hosted members of the Companion Orders of St. John, namely, those from the Johanniter Order and the Venerable Order of St. John. A reception took place at the Dallas Country Club afterward, which included an overview of the works of the Order in the Dallas Region and beyond, as well as a special commentary about the Holy Family Hospital provided by Michèle Bowe, president of the Holy Family Hospital Foundation.