Angel Tree Tags to Benefit Holy Family Hospital of Bethlehem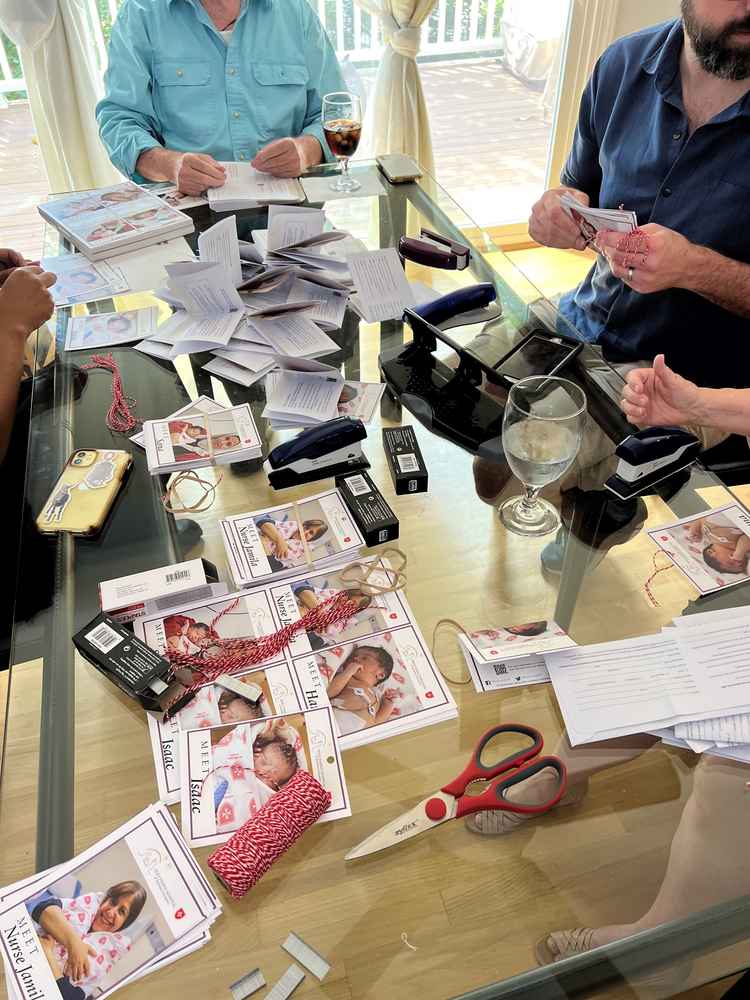 Recently, Peter-Anthony Pappas, KM, a Holy Family Hospital of Bethlehem Foundation board member, hosted an event at his home to assemble Angel Tree tags with a lively group of knights, dames, and friends of the Order to benefit the foundation. You too can help assemble Angel Tree tags and the best time to start is now, well before the Advent season.
Holy Family Hospital of Bethlehem is located just 1,500 steps from the birthplace of Christ. This Catholic teaching hospital is a primary work of the Order of Malta and is a state-of-the-art maternity and neonatal critical care center serving women, infants, and children throughout the Holy Land—regardless of religion, ethnicity, or ability to pay.
In order for the hospital to efficiently provide essential lifesaving and specialized services, it is heavily subsidized by donors from around the world, the Order of Malta, governmental and non-governmental organizations, private foundations, and parishes. The Holy Family Hospital of Bethlehem Foundation, founded in 1997, is a registered 501(c)(3) not-for-profit organization with a mission to deliver life, peace, and hope in the Holy Land by directly supporting the Holy Family Hospital of Bethlehem.
The Angel Tree tags raise funds and awareness at parishes during Advent by joining other parish needs on the traditional giving trees. Parishioners simply take a tag home and send back a donation in the attached envelope by check or credit card to help care for the mothers and babies of Bethlehem. The tags arrive ready to hang with no additional work for the parish offices.
Please consider reaching out to the Holy Family Hospital of Bethlehem Foundation to learn more about how you can get involved in the Angel Tree program. Hopefully, after learning more about it, you will be able to encourage your local parish to join this program so that our Association can support the great work of the hospital in 2022 and beyond. For chaplains of the Order, please consider hosting an Angel Tree in your own parish during Advent or anytime, as it is always Christmas in Bethlehem.