Atlanta Hosts Benefit for Pregnancy Clinic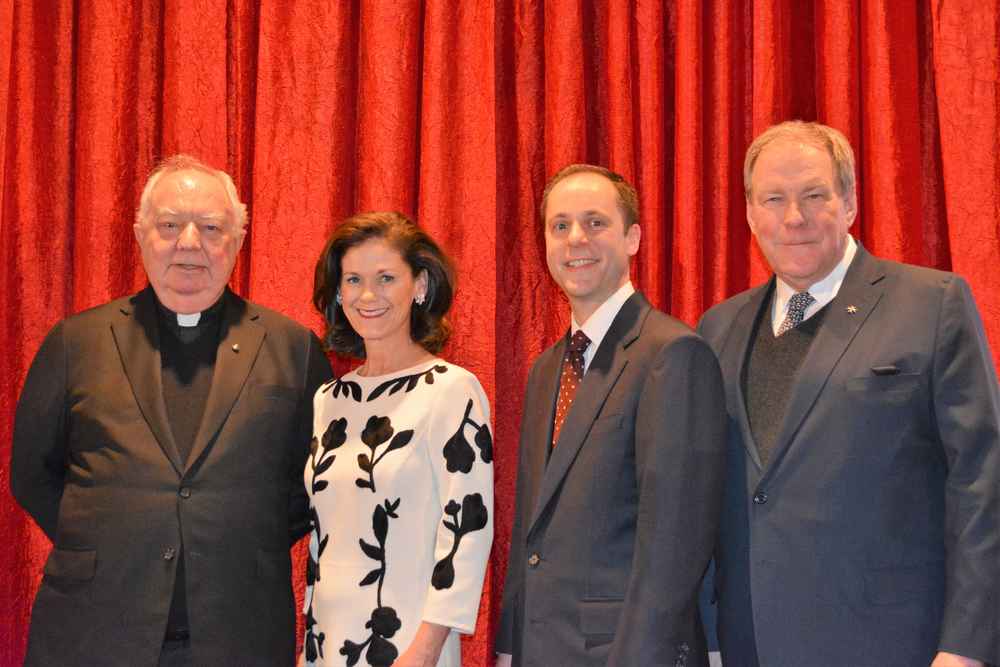 In February, the Atlanta Region sponsored the Life is Beautiful gala to benefit the Pregnancy Aid Clinic (PAC). Congratulations go out to Kimberly Hanna, DM, and Mary Savarese, DM, who served as co-chairs for the gala, working with a committee of knights, dames and auxiliary members. Special guests included Fra' Tom Mulligan K.J., president of the Federal Association. Joining Atlanta Hospitaller Jay Tramonte, KM, and chaplain of the Order, Msgr. Edward Dillon, were Malta members and generous friends whose support of the PAC mission provides the opportunity for women to choose life for their unborn children. Representing the Pregnancy Aid Clinic were special guests Executive Director Lisa Regan and PAC board members.
The Pregnancy Aid Clinic serves the Atlanta metro area through clinics in Forest Park and Roswell and a mobile unit that travels to multiple Atlanta locations. PAC served more than 1,300 families last year, providing sonograms, pre- and post-natal care, and parenting classes.
During dinner, guests viewed a specially prepared video featuring, young women and men who made the decision to choose life. David Hanna, KM, the master of ceremonies, led guests in a wine and spirits raffle, and a variety of opportunities to sponsor various programs of the clinics. Students from the Holy Spirit School Pro Life Club and House Leadership were on hand to accept donations.
A highlight of the evening was the presentation of the Cross of the Order of Merit to Kim Hanna, recognizing her dedicated service as chair of the Life is Beautiful gala for the past nine years. The award recognizes those who have brought honor to the Order of Malta while promoting Christian values and charity as defined by the Church.
The Atlanta Region has raised approximately $800,000 for the clinic over the past nine years. The gala fulfills the Order's purpose to "care for the sick and the poor and defend the faith." Anyone wishing to receive more information about the Pregnancy Aid Clinic or make a donation may refer to their website at http://www.pregnancyaidclinic.org.