Austin/San Antonio Post-Lourdes Mass & Dinner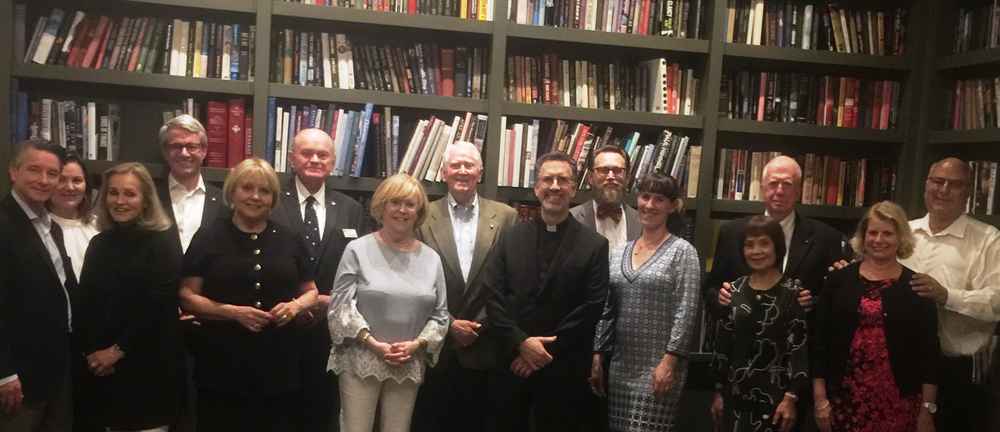 The Austin-San Antonio Region had its first post-Lourdes Mass and Dinner on May 18. Mass was celebrated by the Rev. Tim Nolt, rector of St. Mary's Cathedral in Austin. The evening was hosted by John and Cheryl Sauder. John recently transferred from the American Association to the Federal Association.
We were privileged to have our first malade and companion attend the Lourdes pilgrimage, Bill and Karen Klekotta. Bill was sponsored by Tom Meyers. In addition, the Austin Region was proud to have our first candidate, Christy Wilkens, attend the event. Christy and her husband Todd are the parents of Miriam Wilkens, who made her first communion at the Grotto and who assisted at several of the Masses in Lourdes as a page. Todd is applying to be a candidate.
Also, in attendance were Cynthia Wilkinson, our hospitaller, Don and Paula Patteson, Tom Meyers, Huong and Jim Hall, and Paul and Elaine Roach.