2018 DC Metro Area Renovation Project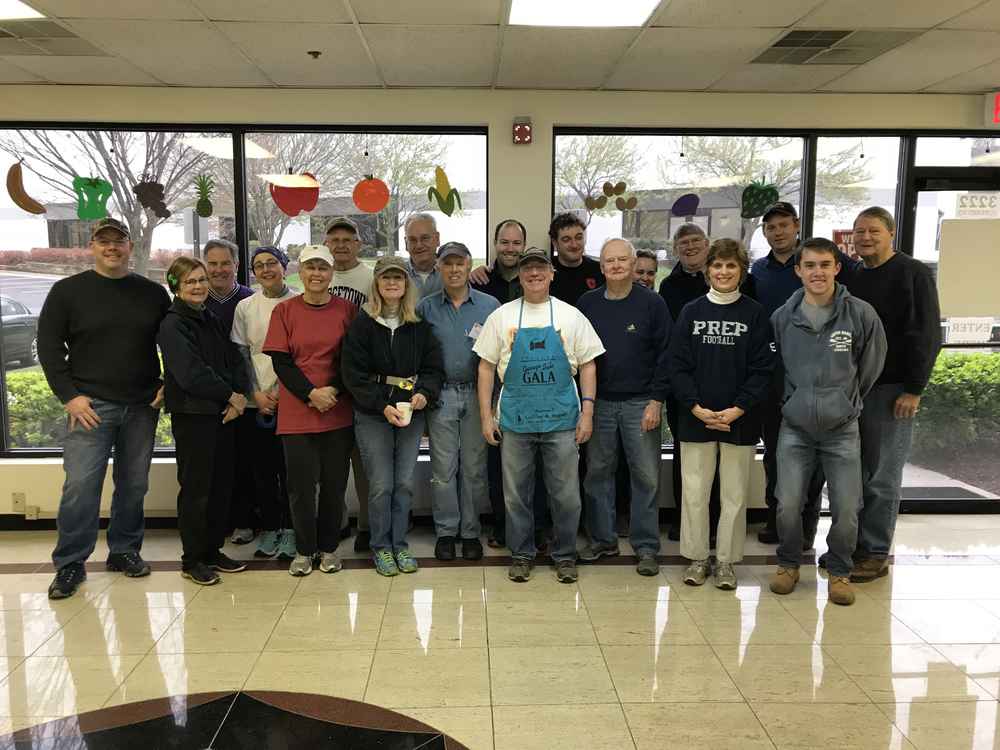 In April, 26 volunteers gathered to dedicate their Saturday to participating in the Washington area regions' fourth annual renovation project. The volunteers included Order of Malta members, a grandson and a few sons of members, friends, and auxiliary.
For this year's project, our group repainted three rooms and installed new cabinets in the kitchen/meeting room at the SHARE Food Network warehouse. SHARE is particularly deserving of our help because it was started by members of the Federal Association. One of the founding members, Jim Belson, KM, volunteered as a painter. SHARE is now part of Catholic Charities of the Archdiocese of Washington, and the Rev. John Enzler, who is the CEO of Catholic Charities and a Federal Association chaplain, visited the SHARE Warehouse as we began our workday, starting us off with a prayer.
With our work completed and the rooms put back as they were, SHARE was ready for the next business day.
Special thanks go to Tim and Kasia Demaree for their general contracting role in scoping the job and providing tools and materials. Thank you also to Tom Gaspard and Ed Treacy for their assistance with the renovation. Tom and Ed organized the various skilled volunteers, supplied coffee and donuts to get us started in the morning, and kept the teams replenished with material supplies throughout the day.
The project afforded us a time to bond with a diverse group of energetic people whom we might not otherwise have had the pleasure to meet. We were blessed to have the director of SHARE, Jaynee Acevedo, with us during the day. Our reward was seeing her smiling face when everything was completed.