Angels and Demons: Lancaster's Spring Defense of the Faith Event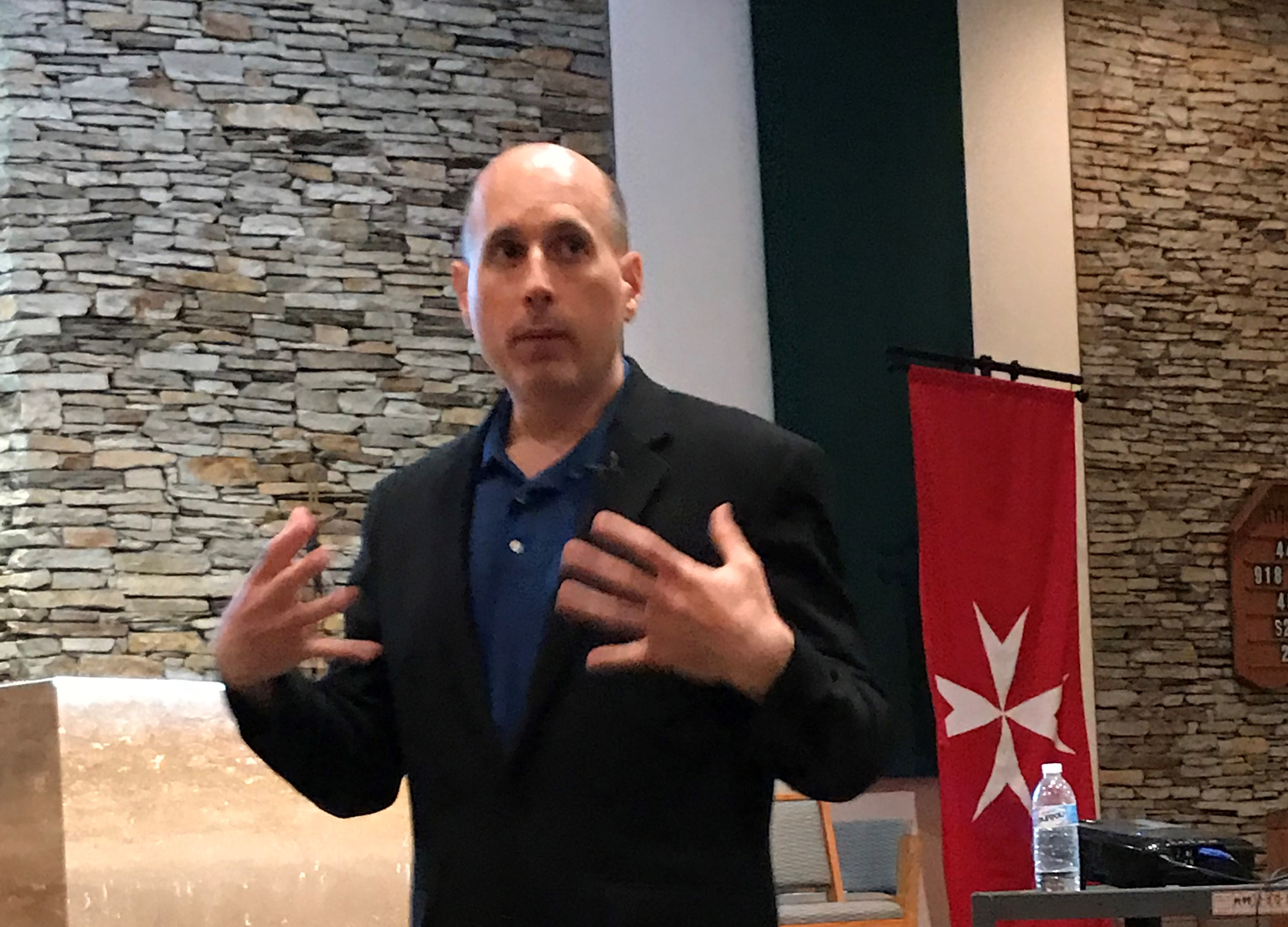 On May 24 the Lancaster Region held the spring installment of its Defense of the Faith series. The program, titled, Angels and Demons: Who They are and Why They Matter, featured Adam Blai, a peritus (church-decreed expert) of demonology for the Diocese of Pittsburgh. Over the last decade he has helped educate priests on exorcism at national conferences and seminars, and through consultation on cases in several dioceses.
The evening began with Mass at St. John Neumann Catholic Church in Lancaster, attended by about 175 attendees, including several priests. Mr. Blai began with a discussion of the important role that angels have in our faith, both the heavenly angels and the fallen angels, or demons. He pointed out that in the 21st century so many people, both inside and outside the Church, seem to want to discard belief in angels, the devil, and the supernatural. But, he argued, if you discard belief in the angels many other beliefs even more central to our faith must also necessarily fall away. The subject matter of his talk ranged widely, from the nine choirs of angels to the role of exorcism in the Church.
The program ended with a long Q&A session, followed by a line of attendees wishing to speak personally with Mr. Blai to get their questions answered.
The major takeaways from this program were:
Angels and demons are real; they can and do have an influence in our daily lives and they are a reality believed and taught by the Catholic Church;
Prayer and the sacramental life, especially frequent confession, are essential;
Many spiritual problems begin with a violation of the first commandment, making a god out of anyone or anything other than God; and
The spiritual world is legalistic; there are laws that apply to angels and demons, and they can only do what God allows them to do.