Baltimore & Lancaster Regions Investiture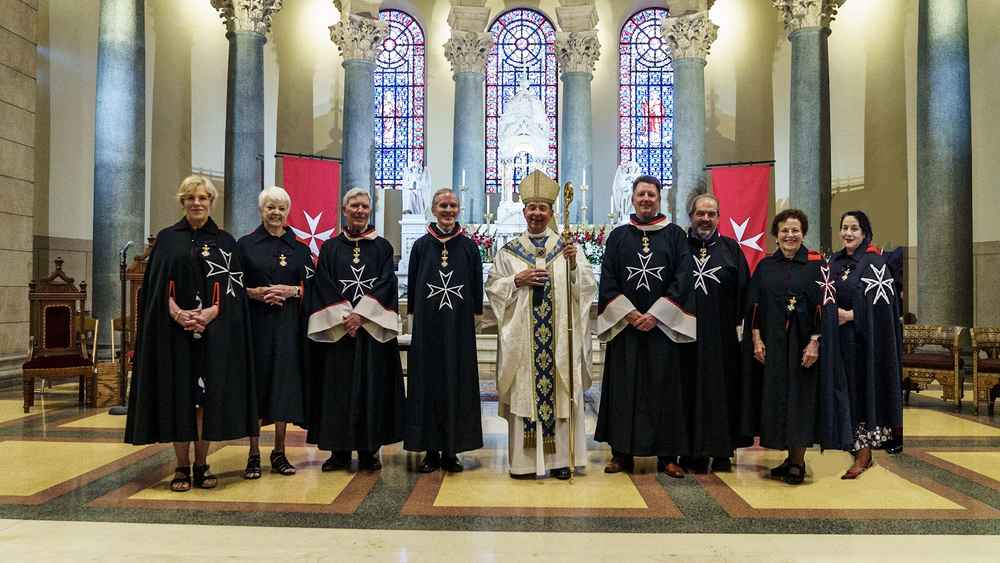 After postponement due to Covid, the time finally arrived for Investiture! The Baltimore and Lancaster regions held a joint Investiture Mass at Ss. Philip & James Catholic Church in Baltimore. Archbishop William Lori of Baltimore was the celebrant, with concelebrants including Msgr. Allan Wolfe, Msgr. Richard Woy, the Rev. Michael Letteer, the Rev. Reginald Whit, OP, and the Rev. Ambrose Arralde, OP. Also present were Deacon Michael Stankewicz and Deacon Mark Sokoloski. The eight candidates from Baltimore and Lancaster were joined by more than 40 dames and knights from the two regions.
The following were invested: from the Baltimore Region: Roxane Chambers, Kate Goonan, Rich Battafarano, Mike Kenney, Roger Cassell and John White; and from the Lancaster Region: Anne Orban and Betty Berndt.
Also honored was Dr. Harry Johnson, of the Baltimore Region, as he received the Order of Malta's Cross of Grand Officer pro merito melitensi. This honor is well deserved and is just one way to acknowledge his time, dedication and professional service as chief medical officer for our Lourdes Pilgrimage Committee.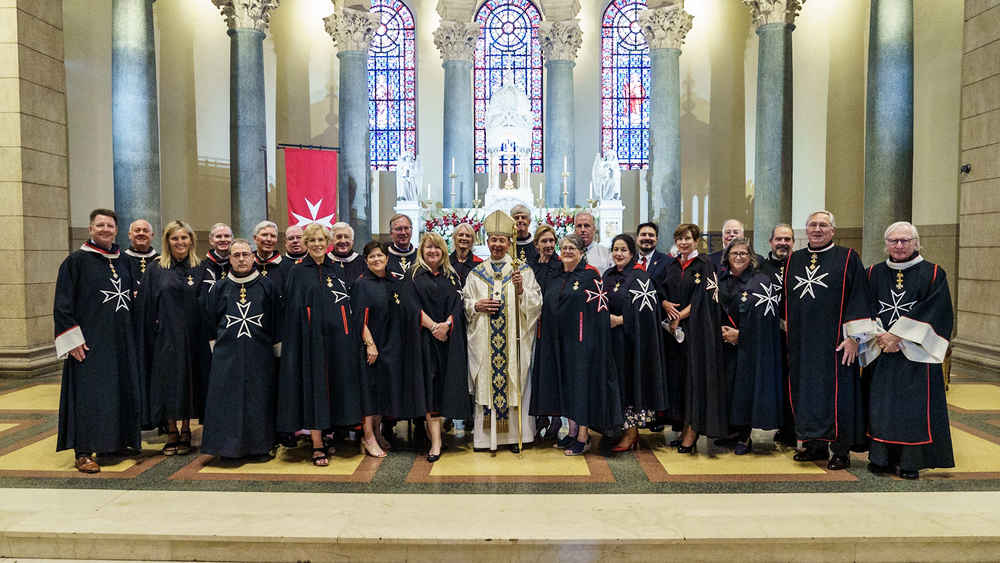 PHOTO: Baltimore Region members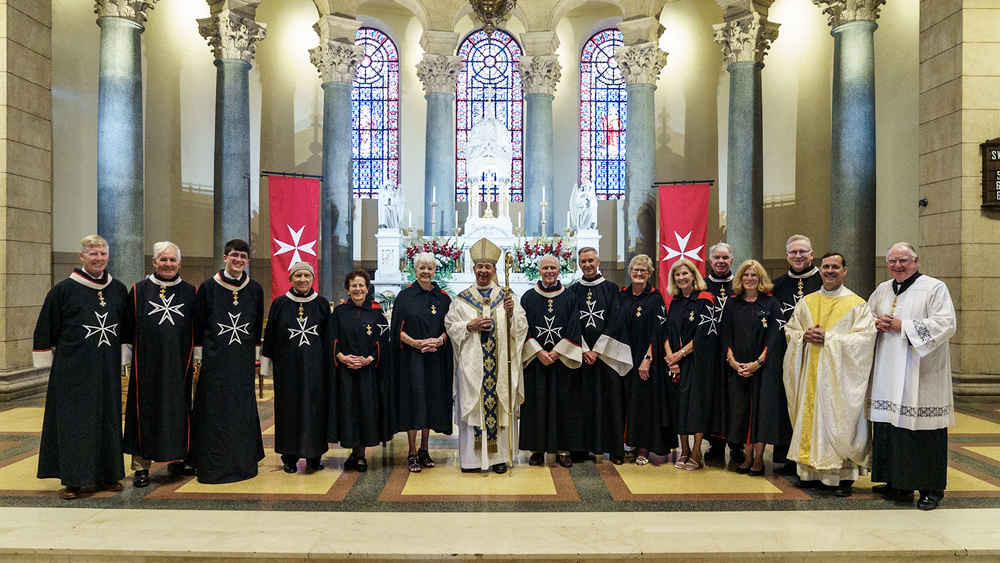 PHOTO: Lancaster Region members