Bishop Dorsonville Invested as Conventual Chaplain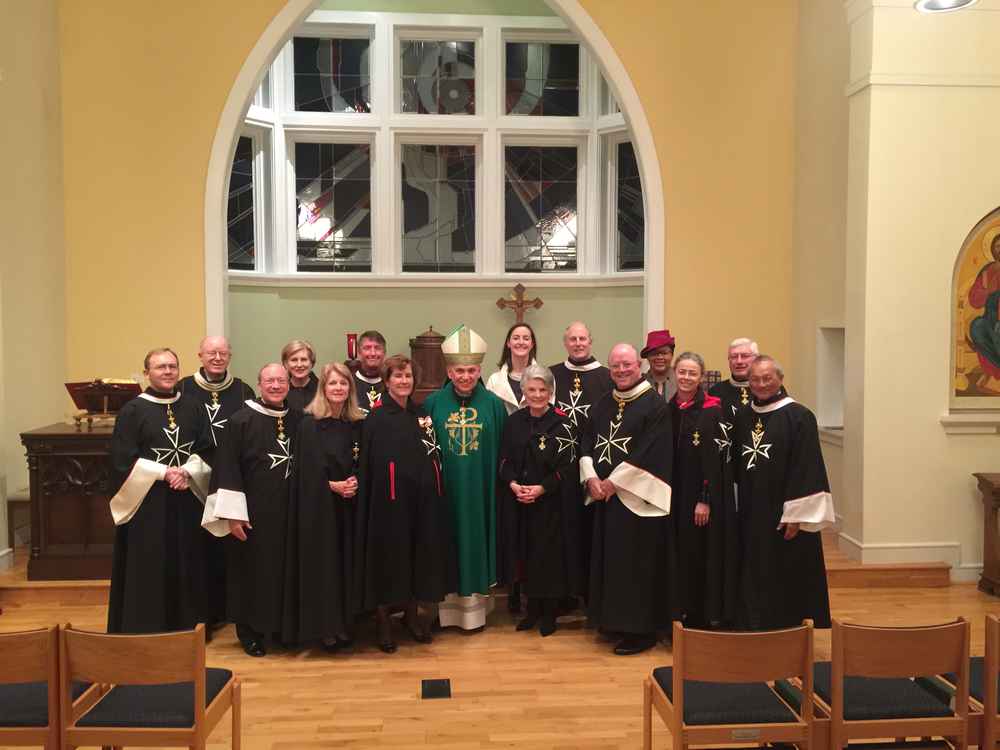 Bishop Mario E. Dorsonville was invested as a Conventual Chaplain ad honorem of our Order at the Shrine of the Most Blessed Sacrament, attended by members of the Montgomery County Region. The bishop offered Mass and the investiture was followed by a lovely dinner.
We are proud to welcome Bishop Dorsonville to the Order of Malta. He is looking forward to working with us and serving as a chaplain.