Thanksgiving Dinner Provided by Central NC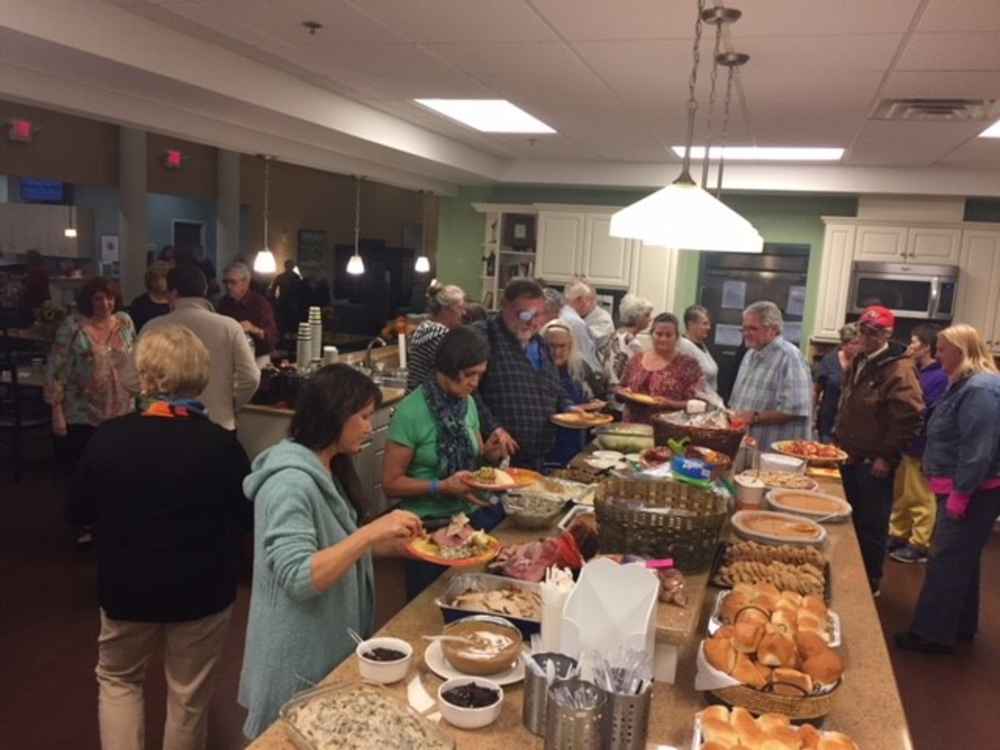 The Central North Carolina Region provided an early Thanksgiving dinner to a full house at the Family House in Winston-Salem, NC while patients of family members underwent cancer treatments at Baptist and Novant Hospitals.
The Family House is a 58-bedroom (two king size beds and setting area in each room) with a free laundry facility on each of the three floors for the guests. Room payment is minimal for the families who accompany their loved ones who are undergoing treatment of surgery, chemo and radiation, or free if they need the assistance.
Volunteer organizations like the Central North Carolina Order of Malta provide evening meals for the families from across America in this four-year-old facility. An early Thanksgiving celebration was provided for these families in need.
The knights and dames home cooked and served turkey, ham, dressing, sweet potatoes, relishes and all the trimmings, including apple and pumpkin pies. Music was provided by the female volunteers from Family Services.
During and after the meal, the Malta members joined families at each of the tables and listened as they shared their health journeys. Their stories were filed with courage, determination and hope for a complete recovery. Some families had been residing there for as long as 90 days. Many said they could never have paid for this care, if it had not been for the generosity of the Family House.
One couple from Tennessee living there off and on for 90 days for cancer treatments and operations said that they lost one of their daughters to drugs and they were now caring for a 10-year-old granddaughter and a 15-monthold grandson.
Another elderly woman asked if she could take the ham bone home with her on Saturday and make split pea soup, as she had no food at home to feed her family when she returned. A giant care package was put together for her return home.
This Malta organization provides complete meals four times a year for these families in need. The remaining food is placed in refrigerators and freezers for the guests use while they are at the Family House.