Bluffton Region Invests Four New Members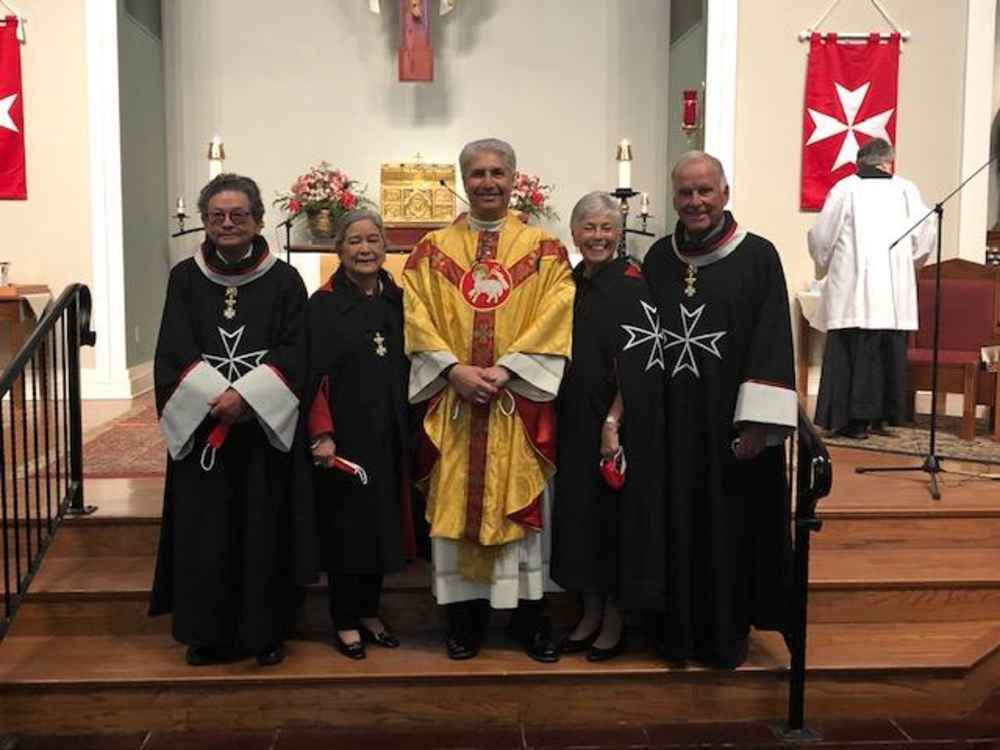 Four new members were invested in the new Bluffton, South Carolina Region last month at St. Gregory the Great Catholic Church in Bluffton.
Through long months of postponement because of COVID restrictions these four dedicated members waited patiently for the day when they could at last wear the robe of the Order. On the day of their investiture, they began working on a fundraising drive for our main project, The Pregnancy Center of the Low Country. Their tireless efforts, including their presence at all the Masses that very same weekend, helped to assure the success of the project. Funds raised during this drive will be used to provide a sonogram machine and other equipment and supplies for our third facility about to open in Hardeeville, and for refurbishing the other two offices in the Bluffton/Hilton Head area. The need is growing here for prenatal care for those who could not otherwise afford it. The Order of Malta is proud to sponsor this worthy cause.
The new region started taking shape when three transplanted members from Atlanta, Joe and Pam Krygiel and Diana Shertenlieb (hospitaler), decided that they would introduce Bluffton to the Order. They began by asking Msgr. Ronald Cellini, pastor of St. Gregory's, if he would consider becoming a chaplain of the Order. He enthusiastically agreed, and the membership drive began. Our new investees have been more than supportive of the works of the Order during their discernment and will be instrumental in growing our membership.
We are honored to introduce these new members to the Order: Joseph and Pauline Gareau and Eduardo and Cora Arellano.