Central Texas Pre-Lourdes Mass and Dinner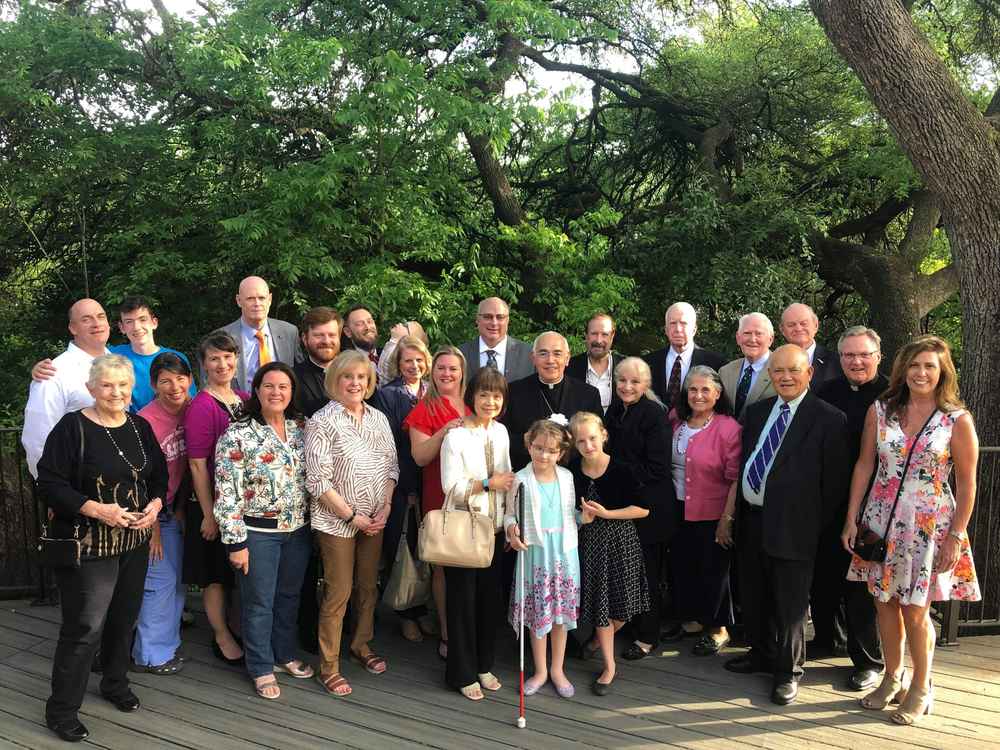 Bishop Joseph Vasquez of the Diocese of Austin celebrated a beautiful Mass to bless the malades of the Central Texas Region at St. John Neumann Catholic Church in Austin. He was assisted by the Rev. Dean Wilhelm, chaplain for the Central Texas Region, and the Rev. Red Blevins, associate pastor at St. John Neumann. The intimate chapel was so crowded that Bishop Vasquez chose to distribute communion by moving forward through the line, a reminder of the ways in which our heavenly Father is always reaching out to meet us where we are.
The Mass, in April, was the first Bishop Vasquez has celebrated for the Federal Association. In his homily, he expressed his desire for the Order's growth in our region. Reflecting on the Gospel, he noted that our ability to minister to others who are suffering depends on us keeping our eyes directed toward our Lord on the cross, whose suffering is the source of all we do.
After Mass, attendees enjoyed the picture-perfect Texas spring weather and plenty of time to visit before moving inside for a catered dinner, where our 2019 malades were seated in places of honor at the bishop's table. Malades from 2017 and 2018 were also in attendance.
The seeds of many future works of mercy were planted at this celebration. May Our Lady bless the work to come, so that the Order may prosper and grow in Central Texas.