Changing Hearts Behind Prison Walls through Digital Technology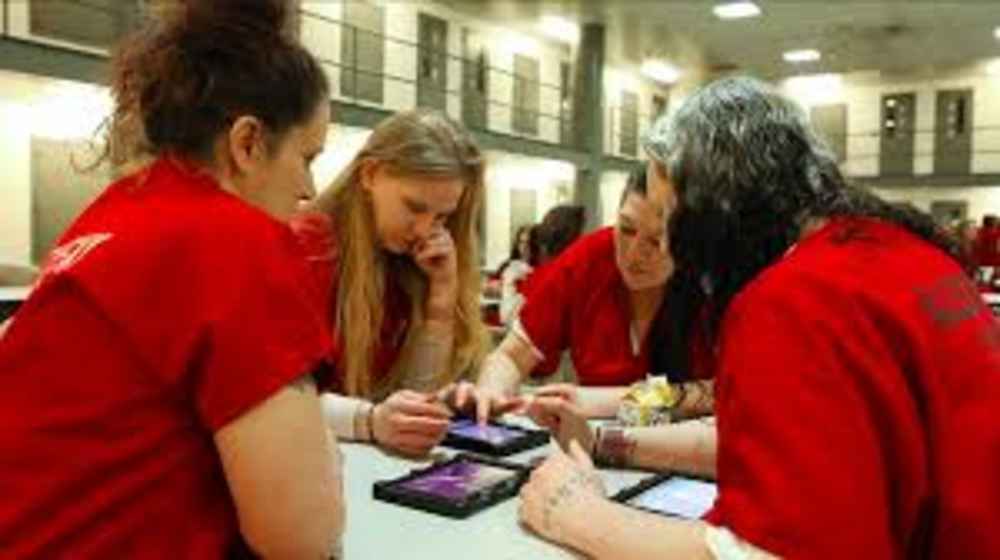 "If God can save me, he can save anyone," said Clayton Fountain, an incarcerated Catholic Distance University student who was a death row inmate in solitary confinement when he died of a massive heart attack. Truly repentant, he died shortly before being admitted to a religious community as a lay external brother.
Setting hearts on fire and transforming the lives of the incarcerated Church is a mission CDU shares with the Order of Malta Federal Association. Together, we are breaking down barriers to reach our most underserved brothers and sisters behind bars.
With a decreasing number of Catholic chaplains, COVID-19, and the challenge to have a Catholic presence in prisons across the United States, CDU leveraged its digital technology expertise and Catholic course content to provide innovative Catholic programs on digital tablets available in prisons. Thanks to grants from the Order of Malta, CDU now offers 22 courses in English and 6 in Spanish that today account for more than 280,000 free digital lessons in 150 U.S. prisons. Impressively, 89% of the courses are completed satisfactorily. This recent digital initiative mirrors CDU's correspondence program for prison ministry that began in 1984 and continues today for incarcerated Catholics without access to the intranet tablet technology or for those qualified to work toward earning a degree.
"I would like to be that beacon of light to my Catholic brothers," inmate James H. proclaims. "I want to relearn all that I have forgotten and help educate my peers." As the prison ministry enrollments continue to scale, CDU hears the desires of incarcerated Catholics who are inspired to learn and support their fellow inmates. With the Order of Malta's support, CDU is creating free certificate programs so that incarcerated students can earn a credential that enables them to share their knowledge with others behind bars. In addition, CDU will increase Hispanic outreach by translating more free courses into Spanish and provide certificates in Spanish.
The use of digital tablets has enormously expanded our ability to serve incarcerated Catholics. Teaming up with The Order of Malta Prison Ministry Committee, CDU is exploring new ways to collaborate with the Order. CDU developed and launched instructions for the pen pal program on the digital platform that brought several hundred pen pal requests.
CDU recently collaborated with the Order to launch a digital Rosary program. This comprehensive course includes the history of the Rosary, composition of the Rosary, petitions and mediations for the Rosary, Papal endorsements for praying the Rosary, its importance in our spiritual life, and enrollment in the Rosary program with a certificate of recognition. The first fruits of this free digital Rosary program have resulted in more than 800 completed lessons in the first two weeks.
"The results not only prove that the teachings of the Church respond to a deep hunger among incarcerated Catholics, they also prove the effectiveness of technology for education to reach through prison bars with the word of God," says Sister Dolores Keyser, CDU prison ministry associate. "The number of incarcerated Catholics we are able to reach and serve at one time has increased tremendously through technology and partnerships."
CDU President Dr. Marianne Evans Mount, DM reflects, "We are deeply grateful to the Order of Malta for supporting our effort to educate the underserved Church and foster an authentic encounter with the living word of God. Our incarcerated brothers and sisters now can hear the Gospel message of hope and forgiveness through the gift of technology that makes Christ present to them."
"The prison ministry team is collaborating with CDU now to explore a future of new transformative outreach possibilities through technology," says Doug Sandvig, Order of Malta Federal Association Prison Ministry Committee Chairman. "We are filled with hope for the future that this is just the tip of the iceberg."