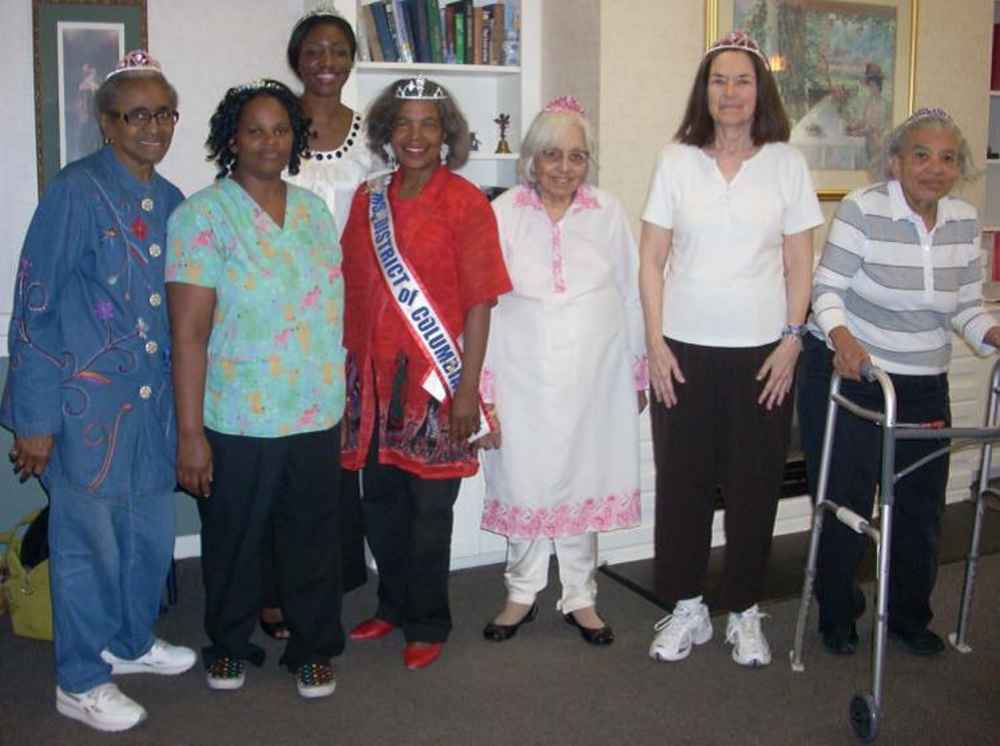 Malta House is an assisted-living community in the Archdiocese of Washington. Established by a generous donation from Rose Bente Lee, DM, the community is home to 31 residents who become extended family to one another. Knights and Dames of the Order have volunteered at Malta House since it opened in 1995.
The volunteer tradition continues with the Advent and Lenten Days of Recollection, Pastoral Studies Semester with two seminarians from Mount St. Mary's Seminary, afternoons with crossword puzzles, discussions on current events, impromptu dance parties on the second Saturday, and time visiting and sharing the Order of Malta family. Mass is celebrated three times a week, and our volunteers and others from religious orders visit to share the Eucharist, listen to Confession, and lead the recitation of the Rosary. The residents of Malta House range in age from 75 to 103 and share a wealth of history, wisdom and insight on living life and living in faith.
Decorating Malta House for Christmas is an annual celebration where residents sometimes help and often provide guidance on decorating, and join the volunteers in song. The Malta House Family Christmas Dinner unites the volunteers of the Order in a Christmas celebration with the residents and their families.
Members are cordially invited to join in the Christmas festivities at Malta House:
Gather to decorate the house and trim trees
Sunday, December 7, 2014
9:30 a.m. – 11:30 a.m.
Join in fellowship and good cheer at the Family Christmas Dinner
Saturday, December 20, 2014
2 p.m. – 4 p.m.
Please click here for more information!