Christmas Concert Captivates Lancaster Region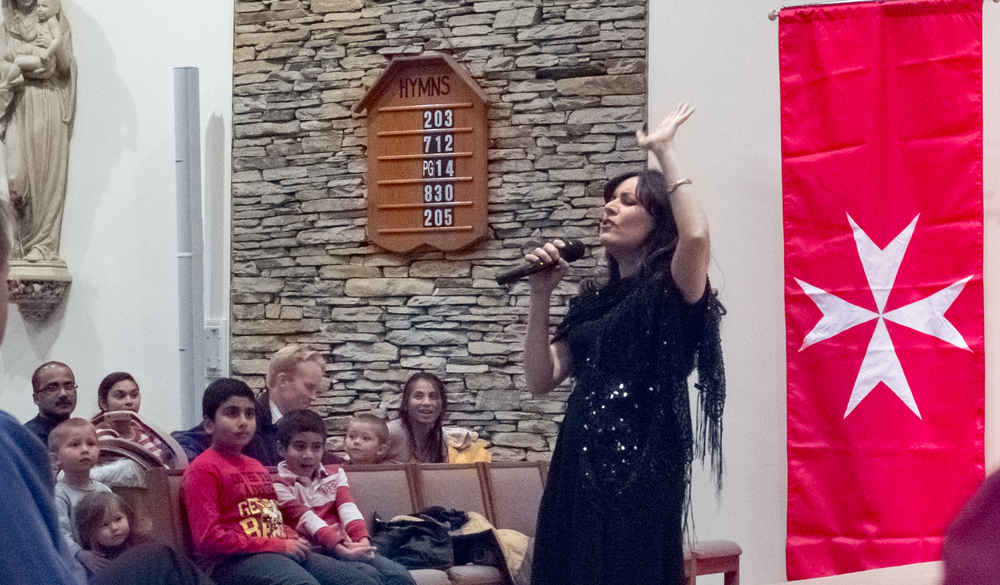 Internationally known Catholic recording artist, Donna Cori Gibson, performed a traditional Christmas concert to celebrate the birth of Our Lord before an audience of more than 500. This uplifting evening of spiritual music, scripture, stories, and prayer was presented by the Lancaster Region as part of its Defense of the Faith Series on December 7th at St. John Neumann Catholic Church.
Donna took the audience on a journey through the Christmas story from the perspective of Mary, as she may have experienced the mystery of the Incarnation. Donna used classic carols, a few sing-a-longs, her own original songs, meditations and scripture for an interactive and moving experience of the birth of our Savior. She closed the concert by singing the Rosary.
Once a professional singer/songwriter in NY's secular market, now a lay Carmelite, Donna can be seen on Catholic TV programs and heard on stations around the world. Her beautiful and powerful voice is captivating and draws you in to prayer and praise. She travels nationally to present concerts of Catholic music and prayer.
Get a free music download and hear samples of Donna's music at: www.donnacorigibson.com