Coats for the Homeless Program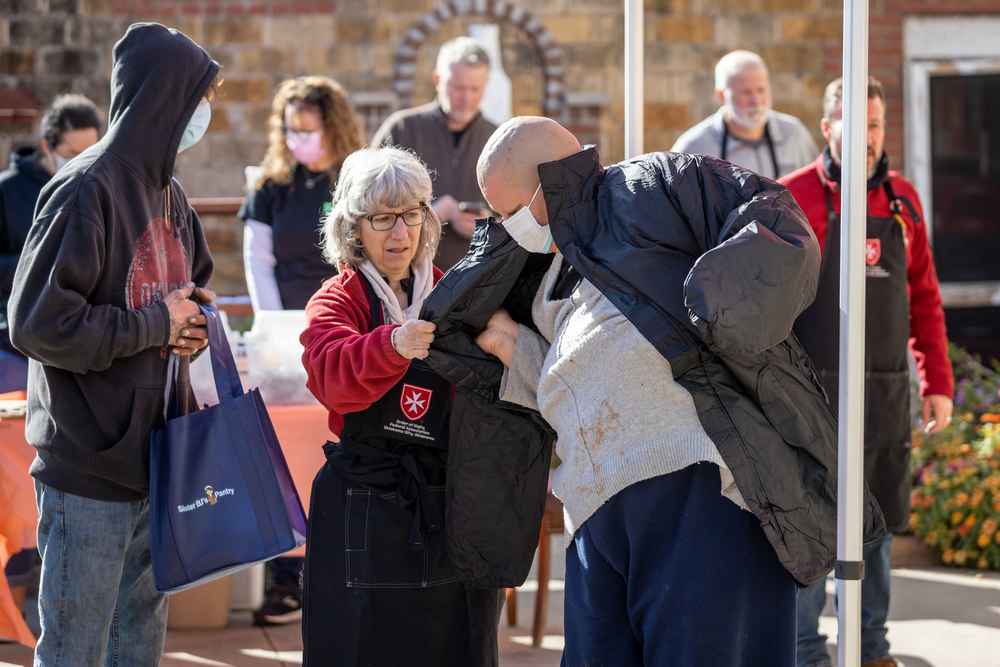 The Oklahoma City Region is delighted to invite other regions again to participate in the Coats for the Homeless program.
We have created a new, independent non-profit corporation called Blessed Are They, Inc. to manage the Coats for the Homeless and other charitable programs. The board is made up of five members of the Oklahoma City Region.
Last year, 16 hospitaller regions participated in the program, delivering over 3,500 coats to those living on the streets. The coats this year were ordered from the same vendor with the same specifications. We expect to receive delivery of over 6,200 coats in mid-September with the intention of immediately shipping them to other participating regions.
If your region would like to participate, please click here for the attached flyer and order form.Fill out the form in its entirety, then mail it with your check payable to "Blessed Are They, Inc." to the address provided.
We will accept orders on a first-come-first-served basis. The completed form and check for payment need to arrive in Oklahoma City in order to process your order.
Thank you to all who participate in this wonderful ministry to serve the poor and the sick.