Examination of The Lord's Prayer - First Installment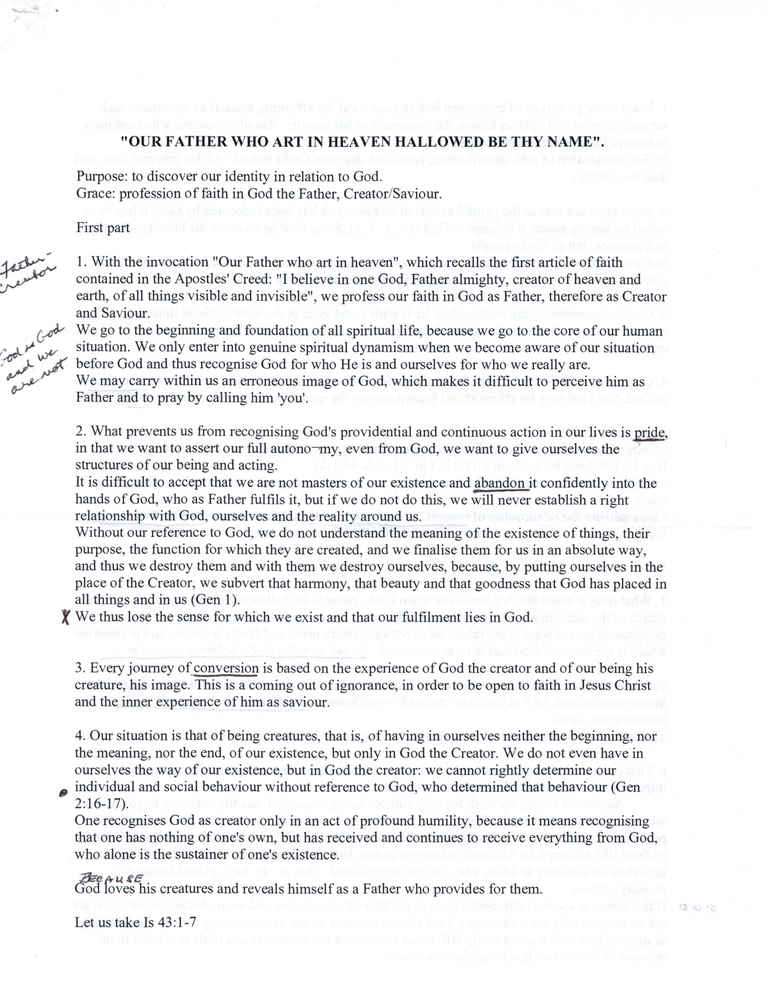 When we recite prayers today that we learned as early as we could be taught them, the words are repeated over and over, year after year. Sometimes we pray more fervently and more often when we need to face a crisis.
Yet can you recall the last time you meditated upon your conversation with God? What are you actually saying, and what if you were to just slow down and take the time to become familiar with the words?
During the opening days of the Capitular's silent retreat in Rome prior to opening the Chapter General, Cardinal Ghirlanda shared his thoughts on the "Our Father" as a part of the conferences he gave.
He has served the Church in many ways as a professor and rector of the Gregorian University in Rome. He has been delegated many important assignments by Pope Francis including the renewal process of our Order along with Cardinal Tomasi.
There are additional articles that will be presented in the weeks to come for anyone interested in deepening their thoughts on this prayer that Jesus himself taught us.
Click here to read the first installment of the examination of The Lord's Prayer