Atlanta Region Donates to Holy Family Hospital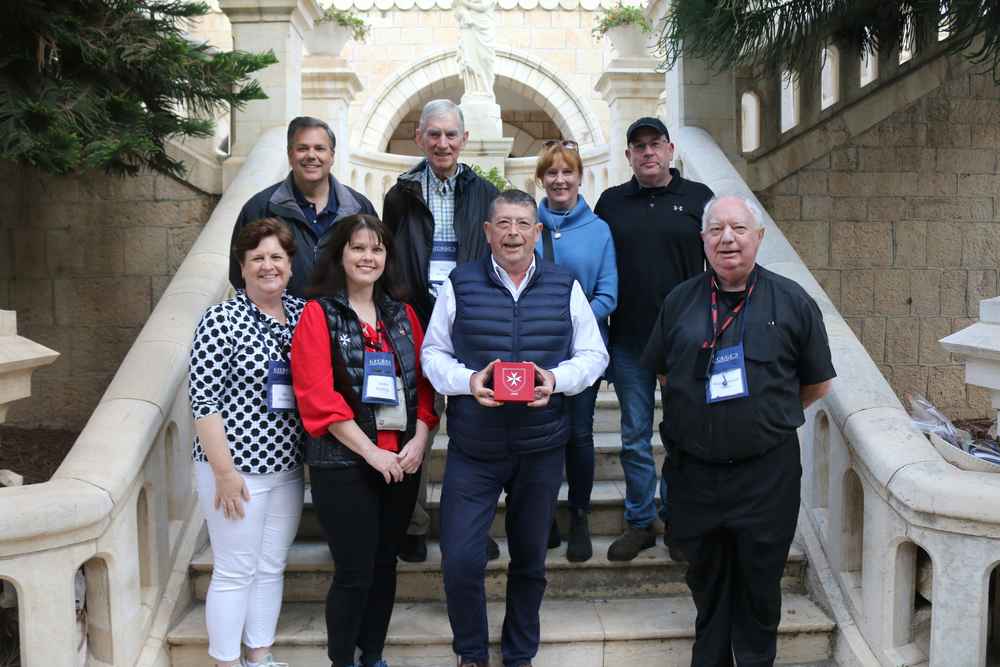 The Atlanta Region sent the Holy Family Hospital of Bethlehem Foundation a check for $7,500 at the end of December, made possible by their annual Christmas ornament sales. Since 2016, the Atlanta Region has sent a total of $33,500 to Holy Family Hospital from the proceeds of the ornament sales.
The 2022 ornament featured the Holy Spirit Dove stained glass window, located at Holy Spirit Catholic Church. While on pilgrimage in the Holy Land with Msgr. Edward Dillon, members of the Order presented the hospital's C.E.O., Gilles Normand, with one of the ornaments for the hospital's Christmas tree.