Houston Recognized by Catholic Charities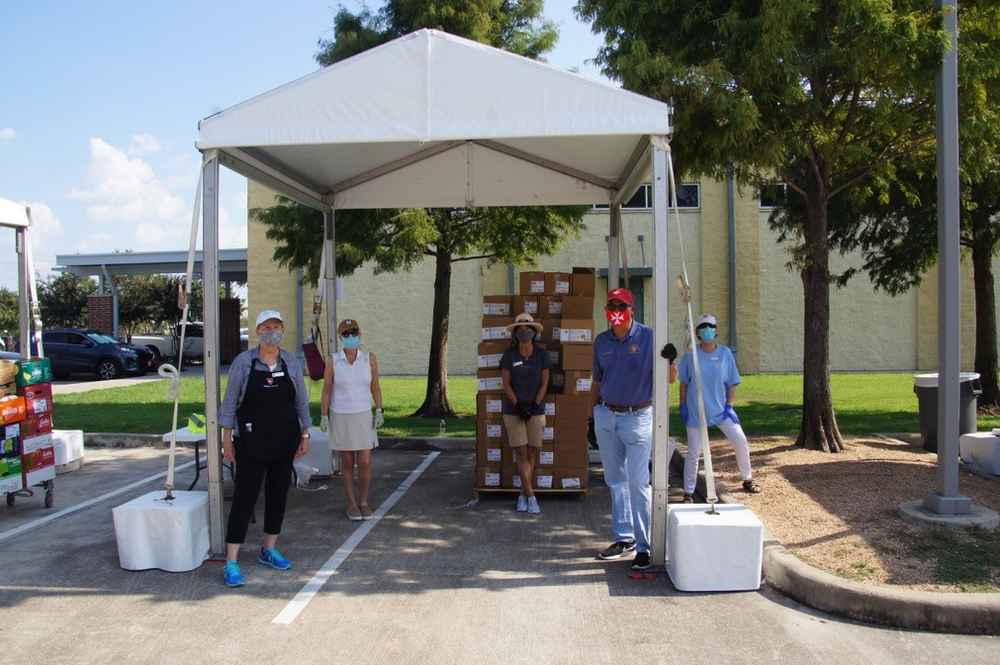 Catholic Charities of the Archdiocese of Galveston Houston has announced that the Houston Region will be this year's recipient of the agency's Charity in Action Award for "Partner of the Year," given annually to the outside organization with the greatest positive impact on programming for Catholic Charities.
The Order has partnered with Catholic Charities at their Mamie George Center in Richmond, Texas since 2011. Once a month, upwards of 40 Malta-related volunteers have traditionally donated time to run a Food Fair, distributing groceries to the needy families in the area. The Food Fairs served 250 to 500 families each month.
With the pandemic affecting every aspect of the operation of places like the Mamie George Center, a new program had to be instituted. Starting in March, the Order worked with the Mamie George staff to organize and distribute groceries twice a week. As the summer arrived, the Houston Food Bank called upon Mamie George to take on an even bigger challenge, making it a mega distribution center to serve approximately 1,500 families per session from a broader geographical reach. Once again, the Order stepped up to help staff and organize these events.