Order Bringing Relief in Wake of Hurricane Harvey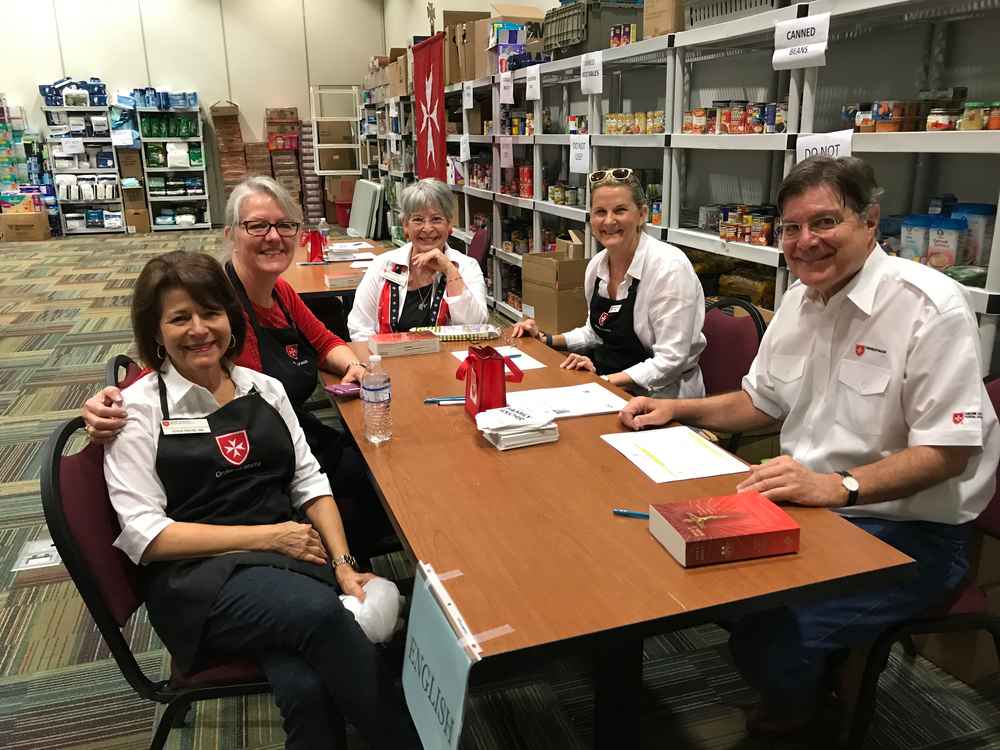 On September 9, 42 members volunteered at the Order of Malta Food Fair, organized with Catholic Charities at the Mamie George Community Center, in the heart of the poorest area of hurricane-ravaged Houston.
More than 1,000 people received groceries and other essentials. In addition, the Federal Emergency Management Agency (FEMA) had a booth there to help people with rebuilding information.
Hurricane Harvey caused mass destruction after making landfall on coastal Texas. The Houston area experienced one of the worst flood disasters in U.S. history. Federal disaster declarations indicate the storm has so far has affected about 6.8 million people. Malteser International Americas and the U.S. associations of the Order of Malta are coordinating relief efforts to deliver help for the victims of the hurricane. Joining them are members of our Houston region, on the ground, helping where needed most.