Jacksonville Provides Many Opportunities for Service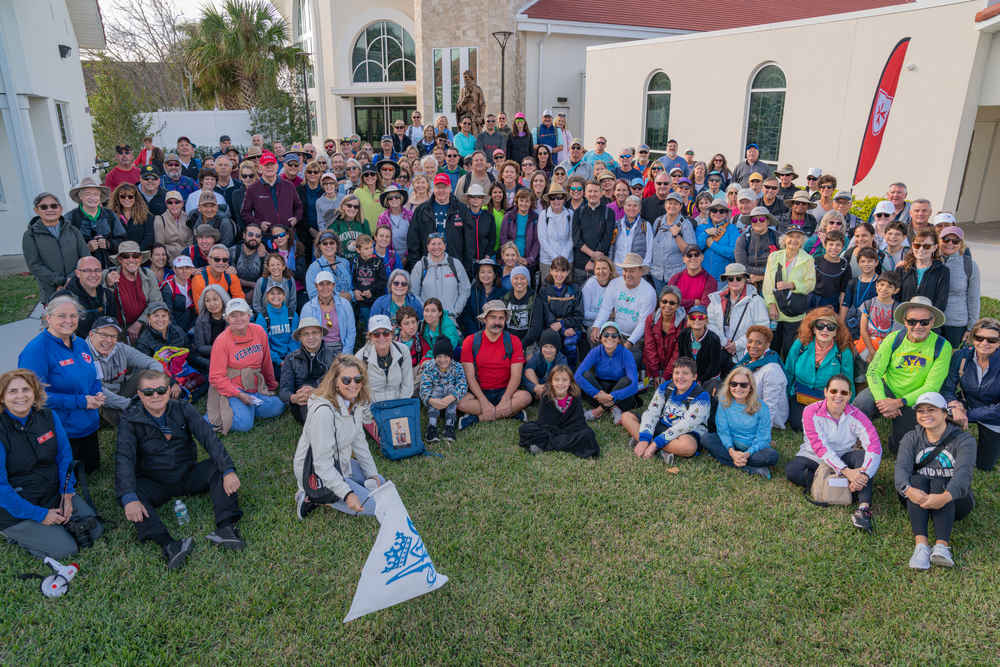 The knights and dames in the Jacksonville Region have had a full calendar of service projects for the sick and poor in our region including: the Guardian Catholic School Order of Malta Coats and Food Distribution; and Thanksgiving and Christmas Dinner Service for low-income and elderly residents at Catholic Charities Food Pantry and the St. Francis Soup Kitchen.
We joined the American Association for their signature project, The Baby Steps Camino, a pilgrimage walk on the beach from Jacksonville Beach to the national Shrine of Our Lady of La Leche in St. Augustine. Both associations attended the Jacksonville Region of the Federal Association's December Advent Retreat with more than 50 attendees. We were blessed to enjoy knights and dames attending from Savannah as well as candidates in formation and prospective candidates for our Order. The Rev. Rich Pagano led our retreat with the theme of Divine Mercy at the St. John Paul II Catholic Church in Ponte Vedra. Visible on the altar were the relics of St. John Paul II and St. Faustina.
The Jacksonville Region invites all knights and dames to join us for the 2023 Florida Retreat February 24-25. For more information, please contact Dr. John McKenzie, hospitaller of our region, at mckenziej19@gmail.com.