Jacksonville Region Saves Soup Kitchen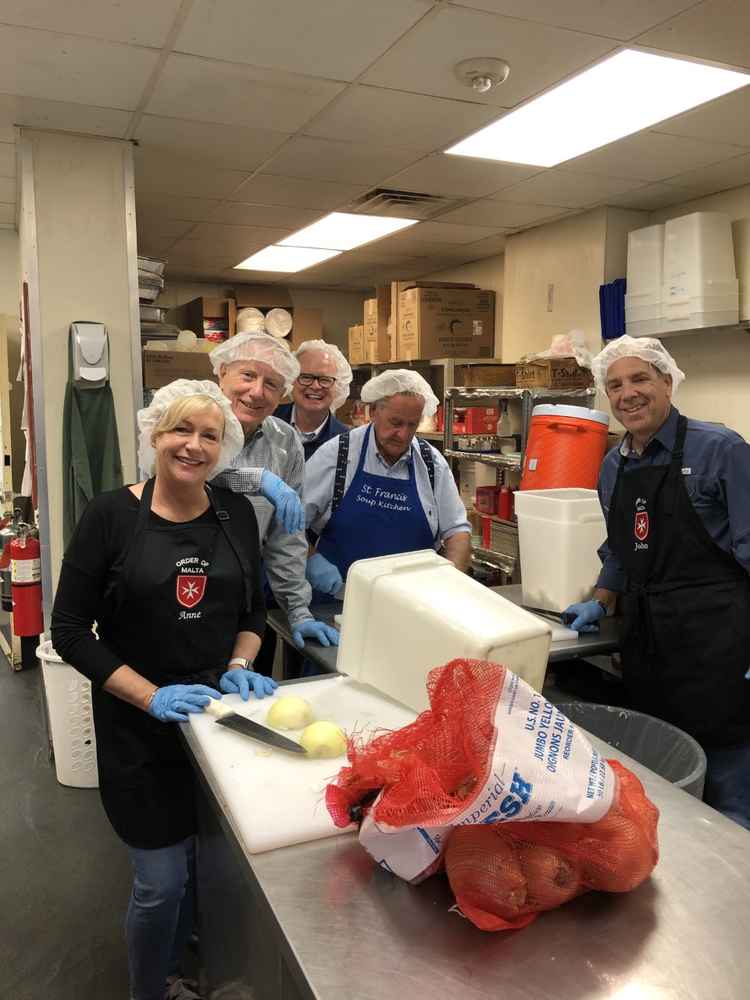 After serving inner-city Jacksonville for more than 40 years, passionate volunteers at the St. Francis Soup Kitchen thought their days of serving the homeless community were over.
Jerry Weedon, past hospitaller of the Jacksonville Region took this to heart and simply would not allow this to happen. He forged a partnership with the City Rescue Mission New Life Inn last month and gave the many long-time volunteers, including knights and dames of Malta, a new location, less than a mile away, in which to operate. The soup kitchen had been in a building owned by the Diocese of St. Augustine that had housed multiple programs and needed a massive renovation and possible repurposing. The decision had been made to close the facility.
Now, the St. Francis Soup Kitchen is operating in its new location, thanks to the partnership formed by Jerry Weedon and Executive Director Penny Kievet of the New Life Inn.
"Poverty and homelessness are an ecumenical problem," Weedon said. Working together to find a solution should be as well.
The New Life Inn staff have welcomed the hard-working volunteers who make hundreds of lunches and dinners available every week for the poor and vulnerable in our city. The St. Francis Soup Kitchen continues to be a signature project of the Order in Jacksonville.