Oklahoma City Sponsors Healing Mass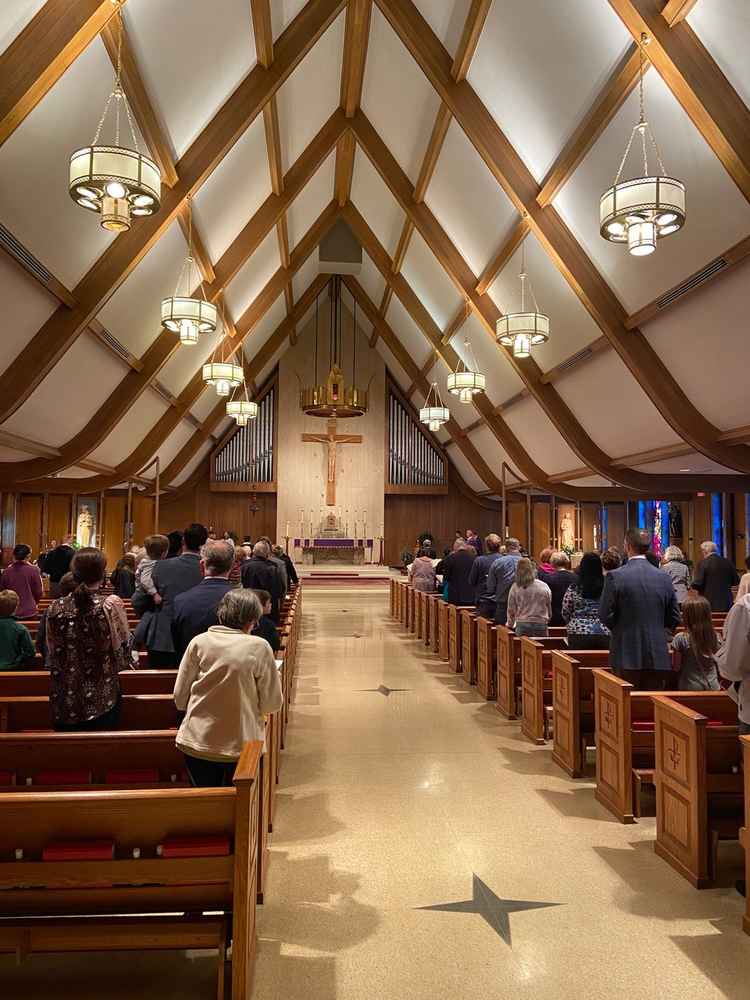 On March 7, local members of the Order of Malta sponsored a Healing Mass for those who are sick to receive the Anointing of the Sick at Christ the King Catholic Church in Oklahoma City. Archbishop Paul Coakley served as the principal celebrant, joined by Oklahoma City chaplain to the Order, the Rev. Rick Stansberry.

Some 150 people attended. As one of them said "this Mass could not have come at a better time for my family… as our mother is here to receive the sacrament, having been diagnosed with stage 4 metastatic breast cancer." The parish community sponsored a reception afterward.
Members of the Order in attendance were Peter de Keratry of the Oklahoma City Region and Lloyd Noble of the American Association who lives in nearby Tulsa and who travelled to Oklahoma City for the event. The Oklahoma City Region currently has two members (Mr. de Keratry and Frank Keating). There are currently 13 women and men in formation to become members of the Order in Oklahoma City, and several more have expressed interest.