Kathryn Abell Honored for Extensive Service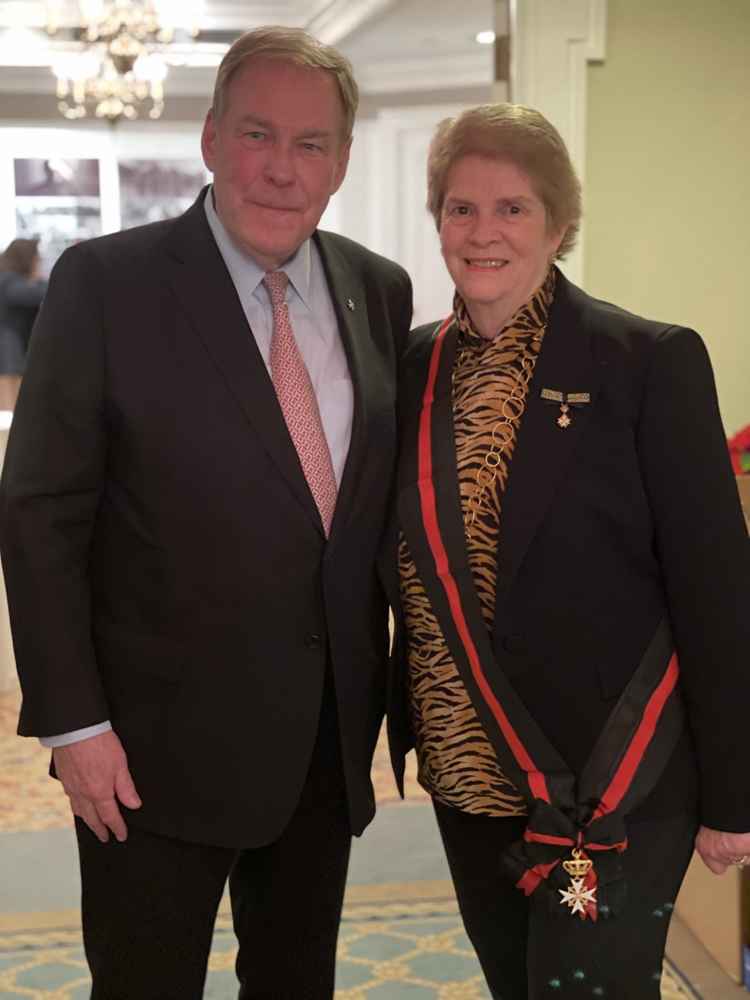 Kathryn Abell, GCMOb, recently received a unique honor from the Lieutenant of the Grand Master and the Sovereign Council with the conferral of the Sash of the Grand Cross of Magistral Grace to accompany her Grand Cross pro merito melitensi award. This honor has never previously been received by a dame of the Order and is an acknowledgment of the many noble works she has contributed to in her 30-year tenure.
Kathryn has attended numerous Lourdes pilgrimages, served on several committees, as well as the Federal Association board and the boards of both Holy Family Hospital and Holy Family Hospital Foundation. She has attentively maintained the Subpriory Prayer List and ensures that a Mass is said for deceased members, family of members, and our malades while writing a bereavement card. A particular cause that is very important to her, and should be to all members, is to stay connected with elderly or infirm members who are not able to participate as they once were able. It is easy to lose contact as time passes, especially now during the pandemic. As we strive to live our charism for the needs of others, let us keep long-term members in our thoughts and prayers, remembering the many contributions they have made.
Please join me in extending your congratulations to Kathryn for the special honor she received.