Knights and Dames Serve Lunch at Walter Reed National Medical Center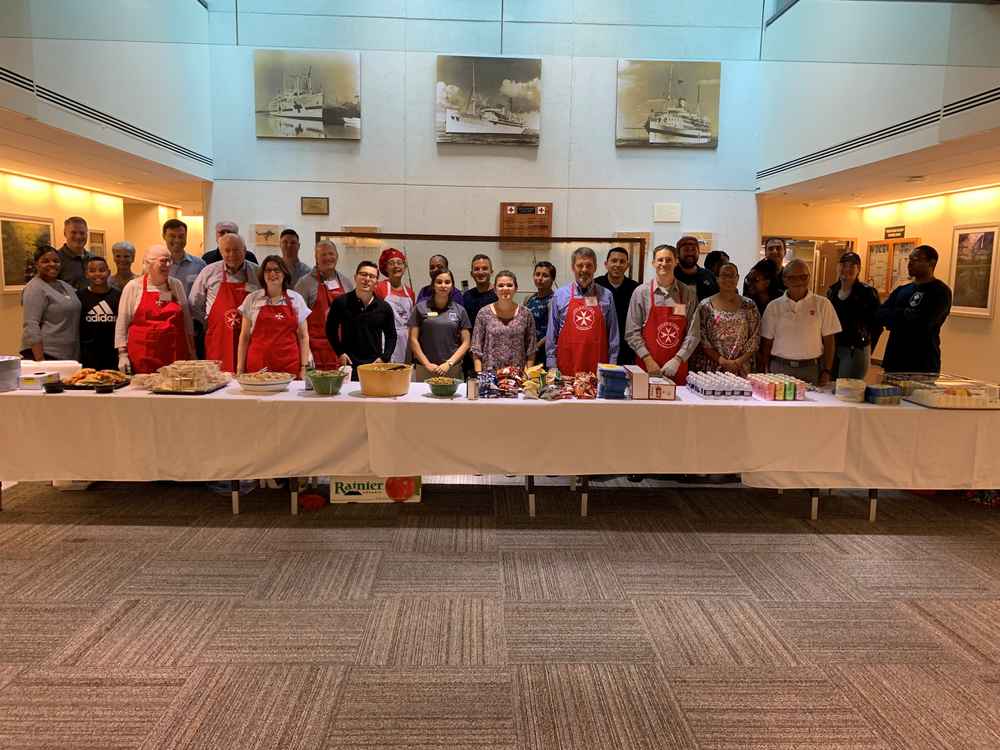 In September, members of the Montgomery County region commenced a new activity at Walter Reed National Medical Center, serving lunch in the hospital every other month on the second Saturday. There is no food service in the hospital on the weekends so the patients are fed, but the families, care-givers, doctors and staff do not have food service readily accessible. We planned for 150 people and ended up serving 175. Next month we are planning to serve 200.
We were very well received and complemented. The military constantly tells us we are the best group that volunteers. We believe that while it is good to serve one-on-one, it is sometimes better to improve the entire atmosphere, especially when serving those in need. If we can make their day better, we have achieved a ripple effect that makes for a much better day for many.