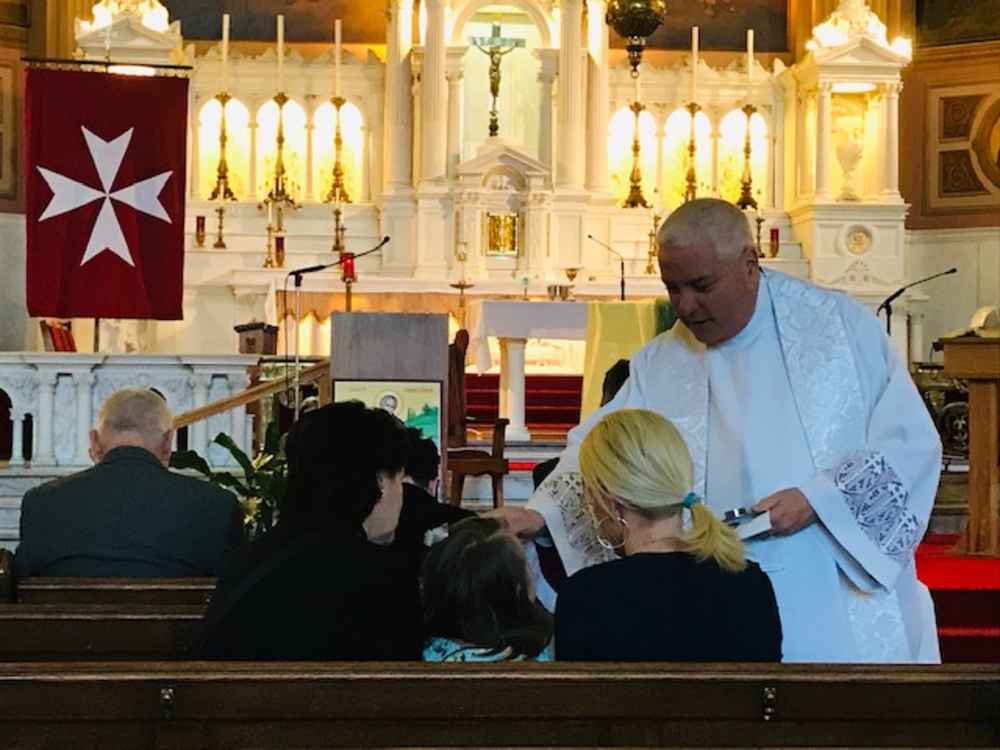 This September marked the second healing Mass held by members of the Chicago Region for local malades at Our Lady of Sorrows Basilica National Shrine.
The annual Mass was concelebrated by Msgr. Michael Boland, chaplain of the Chicago Region and the Rev. Frank Falco, director of the Basilica. Father Falco reminded those in attendance to remain open to the Holy Spirit and invite him into their hearts in order for healing to take place.
Known for its shrine to St. Peregrine--patron saint of those who have cancer—Our Lady of Sorrows was founded in 1874 by the Servites and houses one of seven replicas of the Pieta known to exist in the United States.
Father Falco provided an historical overview of the church before Mass and shared stories of miracles and healing powers attributed to St. Peregrine. After Mass, all in attendance enjoyed a bountiful lunch.
Members of the Chicago Region also took part in a weekend retreat for knights, dames, spouses and candidates at Mundelein Seminary.
Upcoming events in the Chicago Region include:
• First Friday Mass on October 4, followed by breakfast in the boardroom at Catholic Charities;
• Service at Our Lady of the Angels Food Pantry; and
• Our annual Mass for the Sanctity of Life and special recognition event honoring Msgr. Boland.