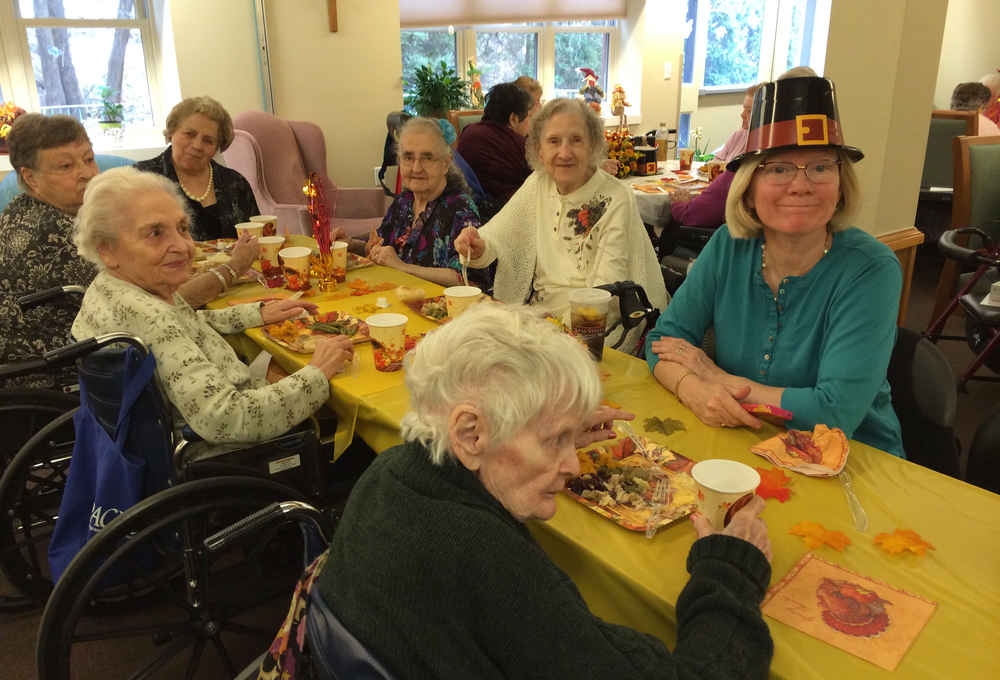 On Sunday, November 23, members from the Syracuse Region Order of Malta held their annual Thanksgiving Dinner at Malta House and its adjacent dwelling, Malta Manor. The tables were festively decorated in a Thanksgiving motif and the dinner was typical fare.
This year's meal was catered by one of the area's best-known cateresses, and all the residents raved about the food. About 60 residents attended and several more, who were unable to access the dining room, asked for dinners to be brought to their rooms. Leftovers were taken to the food pantry at Assumption Church, an area where many lower income families dwell. Members of the Syracuse Region also hold monthly Pancake Breakfasts at Assumption Church where they regularly feed up to 300 people in a morning. In November they began to hand out holy cards to those attending as a beginning process for evangelization.
A Sanctity of Life Mass was held in October for members.